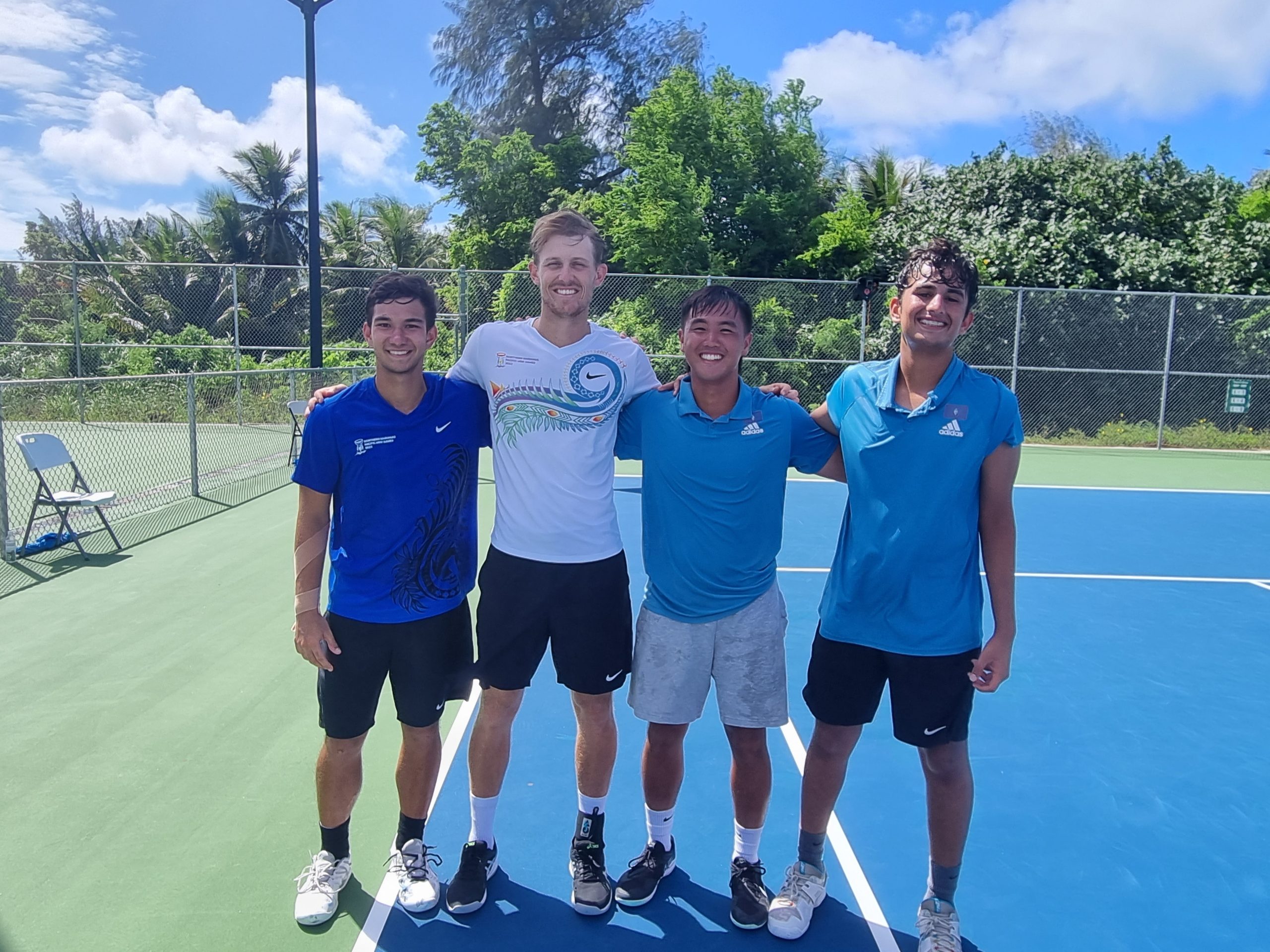 By Jay Leon Guerrero
SAIPAN – The winds picked up on Thursday – Day 6 of the 2022 Pacific Mini Games here in Saipan that affected the outdoor sports like golf and Va'a. Here's a recap of today's Guam events.
Weightlifting
The final day of weightlifting at the 2022 Pacific Mini Games was on Thursday afternoon with Britney Pereda and Peter San Nicolas taking the heavyweight stage for team Guam.
Both divisions were stacked and a couple of Oceania and Pacific Games records were broken in front of a large crowd at the Marianas High School gym.
"It was an amazing experience going up against these powerhouse athletes," said Pereda. "They were intense up on stage but in the back the other girls were supportive and encouraging."
Pereda said that for her to be up there representing Guam is an honor and she will learn and grow from her first international experience as she finished sixth in her category.
Pereda had a message for aspiring female lifters: "Enjoy the process and don't think of it as work. If you love it, you are going to find success no matter what."
San Nicolas put on a show for the crowd and did well for his first games. San Nicolas had a snatch of 100 KG and a clean and jerk of 130 KG for a 230 KG total. San Nicolas finished fourth in both events.
The CNMI swept all the gold medals in the 109KG category.
Paddlers suffer DNF
Adam Palomo and Misako Sablan were both unable to complete the Elite V1 16 kilometer marathon.
High winds were the main factor during the individual event and Sablan was unable to finish the race. Palomo was doing well until an unfortunate accident happened.
"At about a quarter mile out, I hit the reef. I didn't see it and the winds and visibility were a challenge," said Palomo. "The person next to me said he also hit the reef but it was just bad luck on my behalf."
Palomo said the team has one more event on Friday with the elite V6 24 kilometer marathon. Palomo said his team will be giving it their all tomorrow. "We are going to do the best we can and learn every step of they way."
The men's and women's marathon are morning races at the Fisherman Memorial Park Beach.
Tennis
The lone Guam team in medal contention is the men's doubles team composed of Camden Camacho and Aarman Sachdev. The duo had a chance to advance to the gold medal match but were unable to beat the home team from the CNMI and lost in straight sets 6-1, 6-4.
They will play the loser of the Vanuatu vs Fiji doubles match on Friday for bronze. Camacho and Sachev fell behind early and played well in the second set with a 3-2 lead.
The home crowd favored the local players and the NMI team was able to rally for the second set victory to advance to the gold medal match.
"We started really slow. We got into a deep hole and tried to dig our way out of it," said Camacho. "In the second set, we started playing more points and getting serves in."
Although the doubles team will not be playing for a gold medal, the team will regroup and try to bring home a bronze which will be huge for Guam tennis. "We have a plan for tomorrow for whoever we play. As long as we keep to the plan, I think we have a solid chance."
Golf
The high winds brought high scores for our golfers.
On the women's side, young Tyanna Jacot was disappointed with her third round of 83 at the Coral Ocean Point playing in the last grouping. It was her 14th birthday and was still able to put on a smile after a tough round.
"It wasn't quite my day today," said the youngster, who looks to finish strong in the final round on Friday. All other women scored high in the 80s.
The men's team is tied for first place going into Friday's round 4 after the foursome scored the following.
Markus Nanpei 75
Redge Camacho 76
Ivan Sablan 77
Louie Sunga 79

QUICK HITS
3rd place: Big ups to the Para Todu Rugby Club for finishing 3rd out of 16 teams in the Manila 10's Rugby Tournament today. Biba Guam Rugby!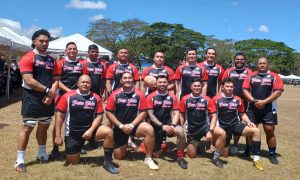 ——————————————
Guam MTB National Championship: Edward Oingerang and Jennifer Camacho are your 2023 MTB national champions. Oingerang finished the course in 1:13:24 while Camacho won her second straight title in 54:08.