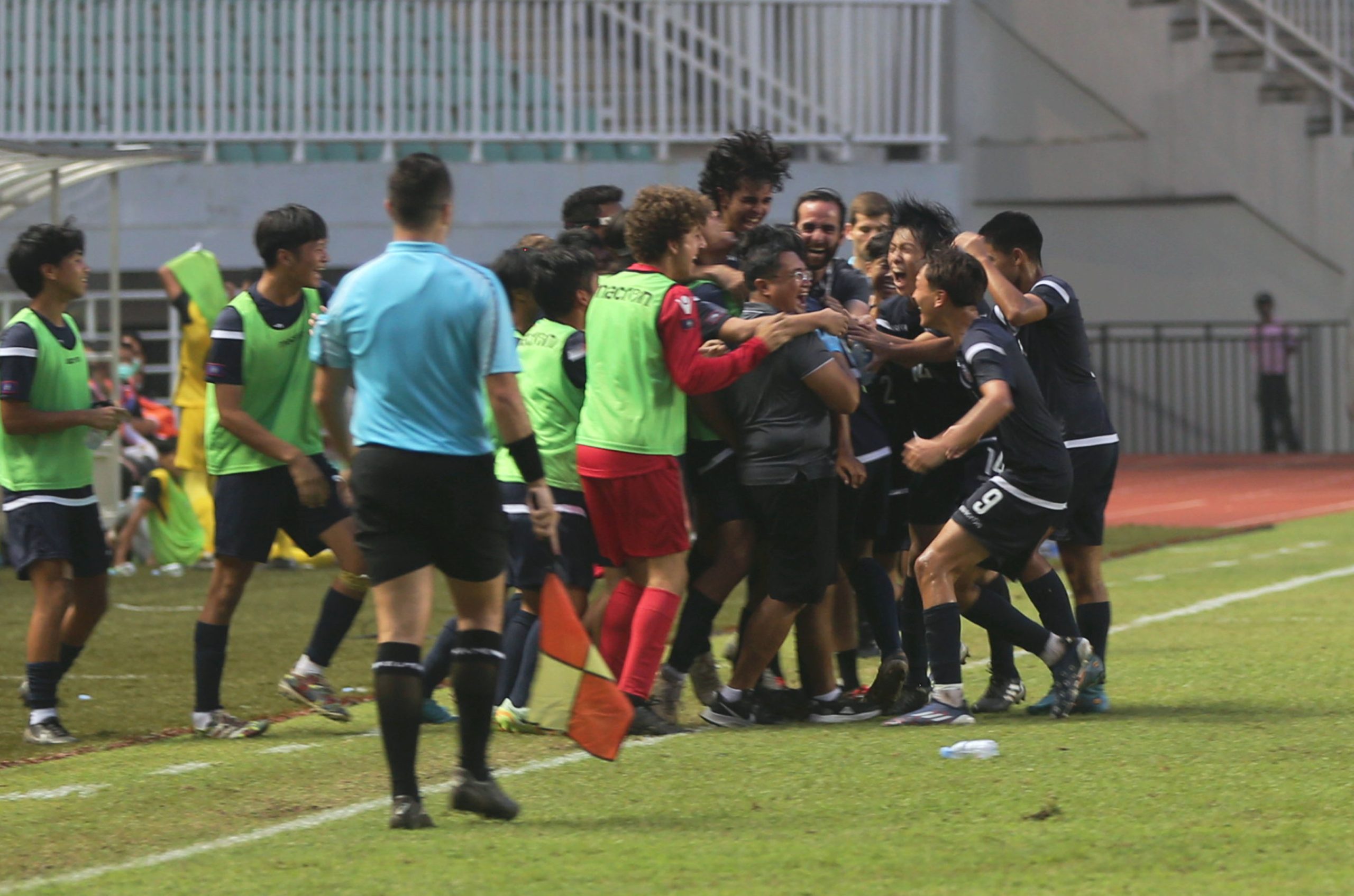 PRESS RELEASE – Consistent cycles of intensity by the Guam U17 National Team frustrated Malaysia, while rewarding Guam with a goal in a 1-1 draw on Match Day 3 of the AFC U17 Asian Cup Bahrain 2023™ Qualifiers at the Pakansari Stadium in Bogor, Indonesia.
This following a 9-0 loss to UAE and a 14-0 spanking from host Indonesia.
"Every five minutes we reset our focus to keep the intensity on," said Samuel San Gil, Guam U17 National Team Coach, during the post-match press conference when asked about Guam's strategy going into the mid-tournament match against Malaysia.
Guam's strategy paid off on both ends of the pitch, forcing errors from Malaysia, including a costly second yellow card shown to Muhammad Adam Mikaeel in the 64th minute, while also opening scoring opportunities. 
Malaysia eventually struck first with a goal from Muhammad Qahir Dzakirin in the 73rd minute, but the lead was short-lived.
Guam substitute player Riku Meyar made an impact within seven minutes of entering the pitch striking a long-range shot in the 84th minute, forcing Malaysia goalkeeper Muhammad Aliff Aiman to furiously backpedal and eventually fall back into the goal with the ball.
"It was a team effort," said Jacob Toves, Guam's goalkeeper, during the post-match press conference. "The whole team worked … all game through the end. Even when we went down one, we never dropped our heads and just kept going – and we got the result.
"Coming out here to get a result like that, it's a surreal moment," Toves added.
After the match, excitement filled the players as they rushed to congratulate each other and their coaches.
Malaysia entered the match against Guam following a two-day break after its 4-0 win against Palestine. Guam played in back-to-back matches against the group's top two teams before Wednesday's match.
In the evening's other match, Indonesia edged United Arab Emirates 3-2.
With the Match Day 3 draw, Guam moves up to the fourth position in group rankings ahead of Palestine.
Guam now will have a two-day with a scheduled bye for Match Day 4. Guam will play its final match on Oct. 9 against Palestine at 4 pm Indonesia time (7 pm Guam time).