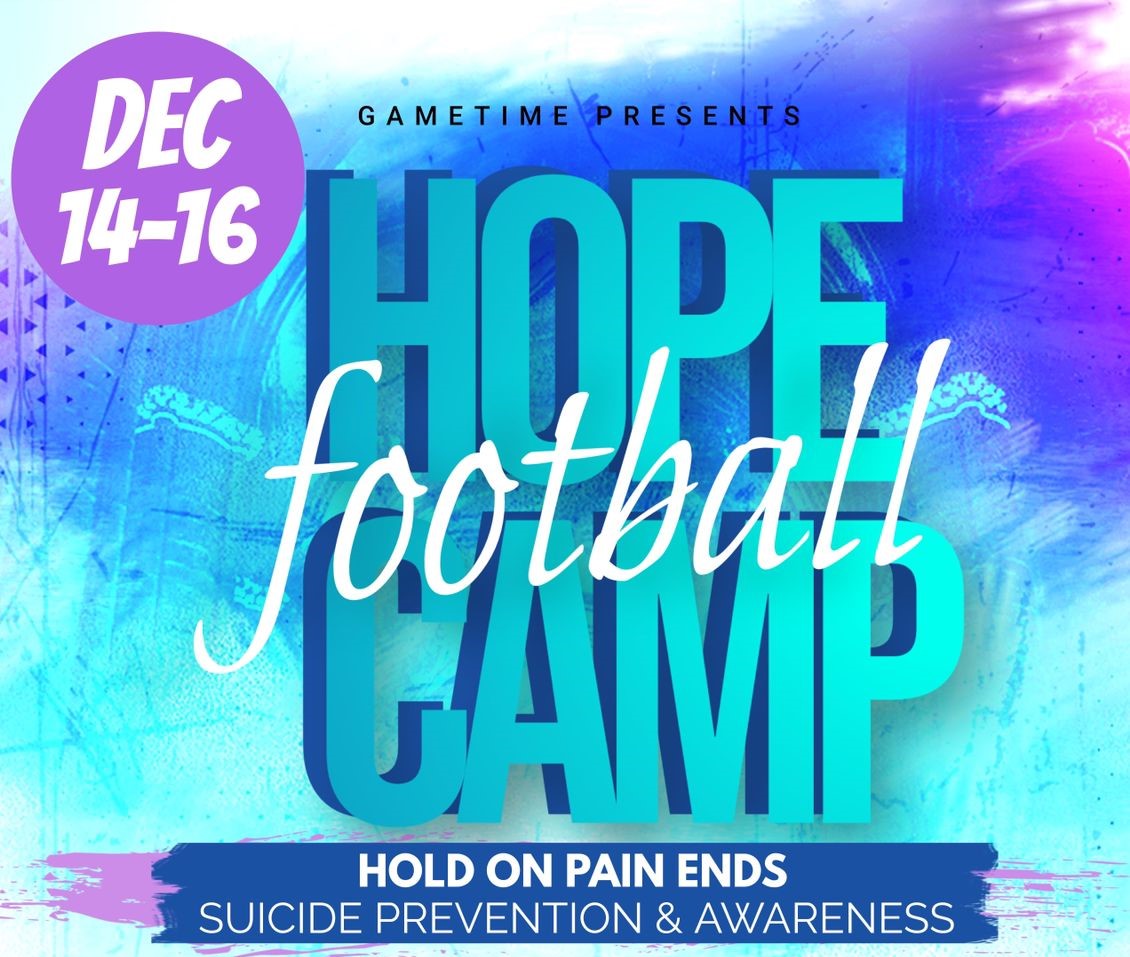 Guam's young football players will have an opportunity to gather and learn more of the game heading into Christmas Break.
GameTime Inc. is hosting the Hope Football Camp Dec. 14-16 for players age 9-18 as well as a coaches clinic.
Two off-island coaches connected to Guam return to the island to help run the camp. Coach John Diaz of YAC organization (Young Athletes for Christ) the defensive backs coach and recruiting coordinator of Moorpark College, returns home to assist as well as coach Chad Ikei, CEO of Ikei Sports Performance, Olympian and former power lifting world record holder.
All camp events will take place at Guam High School from 4:30 to 8:30 pm on each day.
Age group breakdown
9-11 Elementary and Middle School (will only be in camp for two days the 14th and 15th)
12-14 Middle School
14-18 High School ( A high school showcase will take place the last day of the camp.)
Check-in times
9-11 4 pm check-in
12-14 5 pm check-in
14-18 6:30 pm check-in
Check-in time are important especially on the first day as each athletes attributes will be taken (height, weight and reach)
At the end of each camp session awards will be given for athletes that exceed expectations.
Coaches clinic will be held on December 13th at 6 pm for coaches that would like to volunteer to help out on the field. All volunteer coaches must attend this clinic or they will not be allowed to be on the field helping with the drills. Coaches can contact Coach Jacob Dowdell at 671-487-1749 or Coach Brian McGill at 671-988-5663.
Registration can be completed online or at the football field the day of the event. All athletes must have signed registration and waiver before participating in the camp. To register online go to www.gametimeguam.com, scroll down to the Hope Camp Flyer and click the register button.
Camp is free of charge, however, you can donate to GAMETIME to help continue to put on these camps for the island's youth. Camp shirts will also be available for purchase and that link will be given to parents that would like to support GAMETIME and its partners.