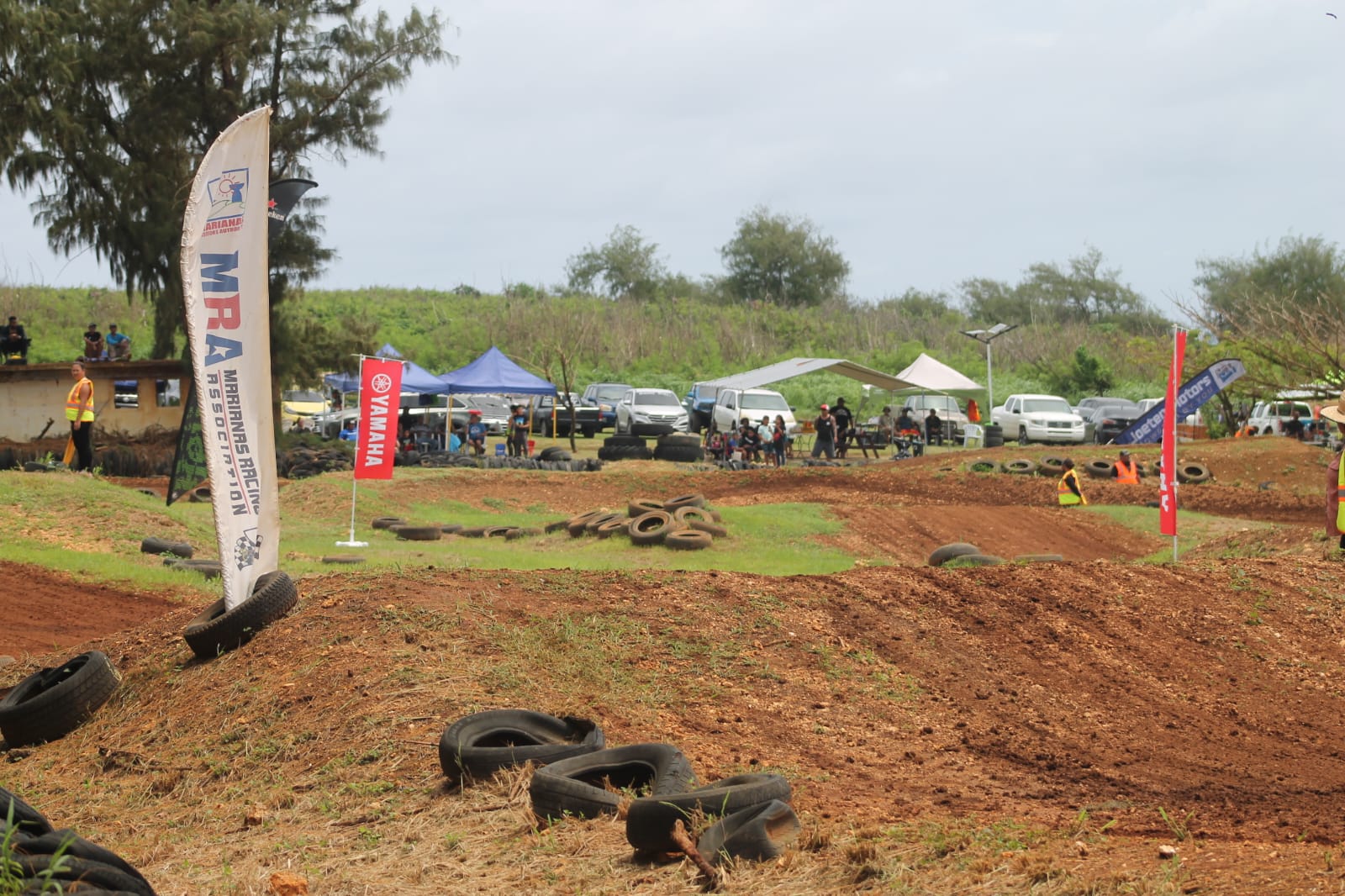 By Patrick Lujan
Some of Guam's and Saipan's best motocross racers are gearing up for a big Thanksgiving weekend bash at the CowTown Raceway Park in Marpi, Saipan in what is dubbed the TurkeyCross Motocross Challenge.
So far, 37 Guam riders are confirmed to head up to our northern neighbors to take on the best Saipan has to offer.
The Marianas Racing Association (MRA) invited its Guam counterpart, the Guam International Raceway Motorcycle & ATV Club (GIRMAC), in early September to possibly have the Marianas Islands combine for a big event.
Just a few months later, the thought of the collaboration will actually take place.
"When we got the invitation from Saipan, we were super excited, but we also knew there was a huge logistical challenge as far as bringing all the bikes and supplies up to Saipan," said GIRMAC President Jeff Rios. "Thanks to the sponsors and all the support from the racing community as well as the CNMI partners, this is going to happen!"
GIRMAC was able to get an abundance of community support to make this happen. Stay tuned to GSPN for more coverage of this exciting event.
GUAM RIDERS
50cc
Kiko Grey, Cason Brooks, Kyan Mayo
65cc
Talen Diaz San Nicolas, Daniel Salas, Landon Peter Grey, Aaron Palacios, Chris Leon Guerrero, Julian Lane, Alize Mondia, Jeriah Guzman
85cc
John Boy Aguon, Richard Wenden
150cc
Jonaye Cruz, Mariana Wenden
250cc
Isiah Salas, Anthony Blaz, Zack Cruz, Wesley Lane, Kim Aiken, Blaze Aiken, Abraham Guerrero, Jacob Kendal, Mo Jones, Tim Wenden, Kanen Arceo
450cc
Edward Sandlin, James Lujan, Lil John Aguon, Frank Rios
Over 55 Open Legends
Kim Aiken
Bob Bucek
Jake Guzman
Frank Rios
Mini ATV
Gianna Lane, Rogen Nauta, Kyan Mayo, Gavin Lorenzo, Giancarlo Lorenzo
Open ATV
James Lujan, Aaron Blaz, Bob Bucek, Pierre Banes, George Santos, Camilo Lorenzo

2022 GSPN I MÅS METGOT COMPETITION
2022 GSPN I Mås Metgot Competition Recap
2022 GSPN I MÅS METGOT COMPETITION
2022 GSPN I Mås Metgot Competition Recap
2022 GSPN I MÅS METGOT COMPETITION
2022 GSPN I Mås Metgot Competition Recap
COMING SOON …