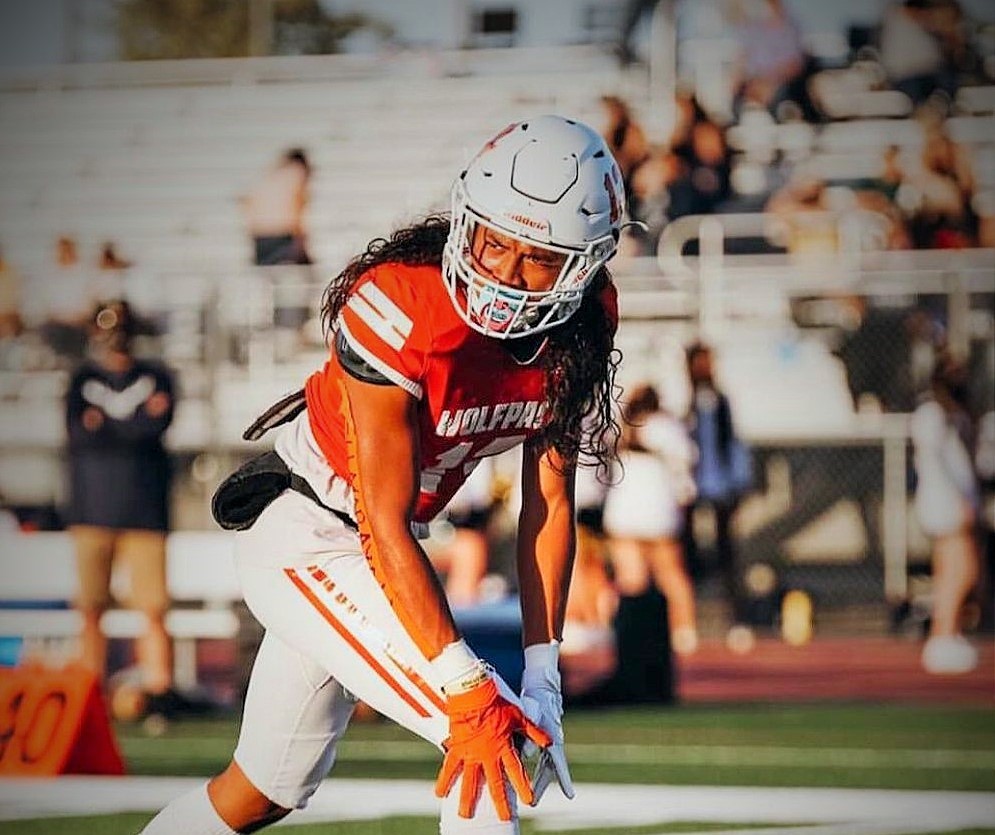 By Patrick Lujan
Keep an eye out for another young football stud with CHamoru blood.
Jared Maanao Quenga out of Elk Grove in Sacramento County, CA. is a high school junior making noise in the secondary with sights on Division 1 football.
Already with a full-scholarship offer from Portland State University, Quenga is looking to build on his ball-hawking skills in his senior season this fall in hopes of garnering more college offers. Scouts have him as one of the top defensive backs in Sacramento. To top things off, he's a straight A student who wants to major in math!
"I have an offer from Portland State University and wouldn't have gotten it or be where I am without my trainers Brandyn Thompson and Thomas Downs who own an organization named DB Select," the 17-year-old said. "My goal is to graduate high school and also get a college degree while playing football under a scholarship. I don't really have a dream school I'd like to attend, but just a college that is willingly to believe in me and give me a chance to pursue my football career."
The 5-foot-10, 165 lb. DB says coaches are impressed most with his footwork and work ethic.
Playing football since 5th grade, Quenga was inspired to play football by his older brother Quino. Little does he know that his dad Joaquin Quenga, Jr. played linebacker for the Guam Marauders GYFL team in the late 1980's before moving back to the states.
"I started playing because of my big brother. He was my main inspiration to start playing just because it was so fun watching him play on the field even though we were different positions on the field."
RUGBY: TOP IN THE NATION
Quenga picked up the natural transition to rugby in the 6th grade, where he plays fly half/scrum half for the Granite Bay Rugby Club, known to be the top team in the nation.
Though there's been many successes with his rugby teams, Quenga says he enjoys football more than rugby. "What I love from both sports is the brotherhood the sports make between people and players."
Heading into his senior year at Cosumnes Oaks High School, look for Quenga to take that big leap forward in hopes of one day soon watching him on TV every Saturday in the fall.
Jared is the son of Joaquin Santiago Quenga, Jr. and Tania Weaver Quenga.
GUAM ROOTS
His paternal grandparents are Joaquin Quenga (Piti) and Janet Maanao (Windward Hills).

QUICK HITS
The Guam Smokin' Hot women's softball team captured first place in the Asia Cup Softball Championships 2023 in Bangkok, Thailand.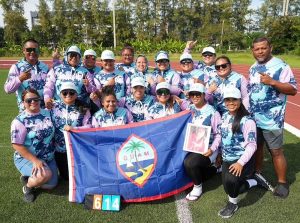 ——————————————————-
Roque Martinez gets the unanimous decision win Saturday night in his debut fight in South Korea's Black Combat promotions.
The 37-year-old controlled the tempo all three rounds and bloodied his opponent with some 3rd round ground and pound.