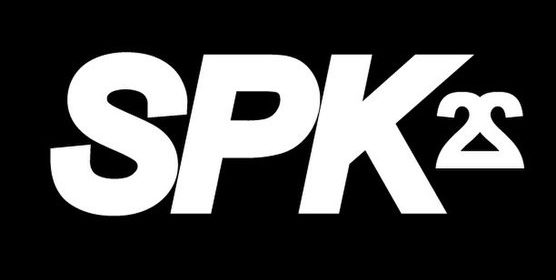 By Patrick Lujan
Local entrepreneur Melchor Manibusan is celebrating the 20th year of his first business endeavor Spike 22.
Known primarily as a mixed martial arts training facility, which he turned his backyard in Tamuning into such, is beyond a gym and more of a brand that goes beyond fighting.
"I wanted it to be something different," Manibusan recalls how he came about the idea. "I had six years of (fighting) experience in the game by then. Everyone at that time had big, tough names. So I came up with Spike (my staffordshire bull terrier) and 22 (my football jersey number). Building a brand, not just a gym. I wanted to cater to everything that I liked. Chess and table tennis tournaments.
"If you look at it now, we've done different things all around the world, not just fighting."
Manibusan was a workhorse on and off the competition field, starting as a running back with the Hal's Angels before evolving into wrestling and MMA. That type of hard work and competitiveness carried over and still does into his business outlook.
How Spike 22 Started
In the late 1990s and early 2000s, the MMA world was far more specific and enclosed with cross training amongst gyms seen as taboo.
Manibusan was in Hawaii training with good friend B.J. Penn for Penn's UFC 39 bout with Matt Serra. Manibusan brought his wrestling background to Penn's camp. It was after B.J.'s win over Serra in September 2002 when the thought of Spike 22 started formulating.
"When we were done with the fight, B.J. asked if we had a cage on Guam. We didn't have one, but he encouraged me to build the cage on Guam and that was the start."

– Melchor Manibusan, how Spike 22 started
One month later, Spike 22 Gym opened.
As small as the outdoor training facility is, it attracted global star fighters such as Penn, Kazushi Sakuraba, Kid Yamamoto, Enson Inoue and Jorge Masvidal (just to name a few) to train there.
"From UFC to K-1 to Pride, they have all trained at Spike. Guam is a true fighting island and it's really cool to have some of the baddest come out to our gym."
With gym affiliations such a sensitive issue two decades ago, Manibusan tried all he could to make Spike 22 an 'open gym' for all to come and train whatever they wanted to train – boxing, judo, wrestling – they did it.
"We had no real gym ties to anyone, so we had an open mentality from the beginning. You can train whatever you want to train. 20 years later, Uncle Melchor is right!"
Twenty years later, Manibusan reconfirms all the nouns it takes to make it last this long: Dedication. Commitment. Perseverance. Loyalty. Love. Respect. Consistency. Sweat.
He throws in 'Hard Work. Staying Creative. Being Open Minded. Breaking All the Rules.' as driving forces to a long and successful business.
"Being a fighter teachers you a lot of everyone and everything. When I apply that to my other brands, it's real easy to fold and give up, but when you're down, how do I make the best out of this situation? You gotta keep grinding and finish strong. I really learn to keep an open mind and go freestyle like a wrestler."
Opened Doors
Spike 22 was just the beginning for many business adventures set out for Manibusan. Spike Roaster Coffee, Coffee Slut, Submit, Brawl, Cauliflower Culture and much more came from the creative mind of Manibusan.
"We opened up a lot of opportunities, not only in fighting but clothing lines and other brands. I feel that Spike is not just a gym, but a networking spot. It was a springboard for a lot of brands. If you look at all my my businesses, everything is different."
Not Stopping Here
Two decades and he's still going, venturing off to Japan and the Middle East to expand his coffee and fighting businesses.
As for his 'five round bout' in business said, "Definitely not the final round. I feel I'm in the 3rd round. There's a lot of work to be done, a lot of work to do and if I want to win, I want to come hard in the 4th round so I can win the 5th round."
ALL THINGS MELCHOR MANIBUSAN HERE

2022 GSPN I MÅS METGOT COMPETITION
2022 GSPN I Mås Metgot Competition Recap
2022 GSPN I MÅS METGOT COMPETITION
2022 GSPN I Mås Metgot Competition Recap
2022 GSPN I MÅS METGOT COMPETITION
2022 GSPN I Mås Metgot Competition Recap
COMING SOON …