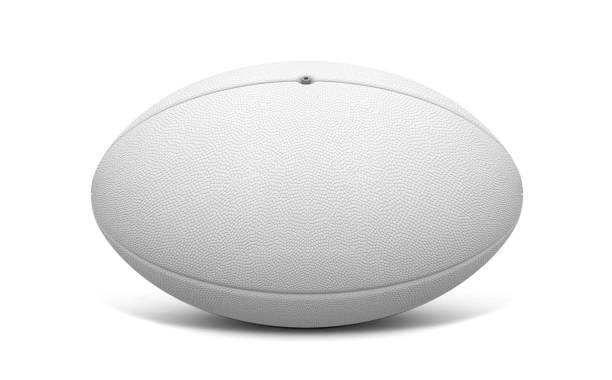 By Patrick Lujan
The High School Rugby League season got underway Saturday, but not without incident.
Word quickly spread around the island's sports community about a transgender athlete playing for the Guam High girls rugby team. The Panthers had three matches against the Tiyan Titans, Academy Cougars and ND Royals.
Unbeknownst to these teams, Guam High suited up a transgender athlete much bigger and stronger than its opponents in the tackle 7's games.
"I was shocked to discover that a male player from Guam High School was on the field charging through my female players with nearly no resistance, imposing injuries along the way," said Tiyan head coach and long-time rugby advocate Conrad Kerber.
The athlete played in all three matches, leaving great concern for the safety of the girls.
This is an issue that has already prompted the rugby association running the league to look into the matter.
According to Kerber, there are no existing amendments to either the Guam Rugby Football Union's or ISA's by-laws or rules of the game, specifically pertaining to this issue. It's new territory for Guam sports!
"This is a matter of safety for our young female athletes and should be acknowledged as an imperative issue requiring our immediate attention before one of our females athletes receives a more serious injury than what was imposed on Saturday."

– Tiyan rugby coach Conrad Kerber
One parent said the transgender athlete was "smashing the girls" and called it "an oddity seeing him on the field" as the athlete was clearly physically taller and bigger than the rest of the girls on the field. A message from another school involved from the coaching staff to the parents apologized for allowing the match to happen, stating that they were unaware of the athlete's participation until the games started.
"My girls, though battered and bruised, will heal this week, but my biggest fear lies with a more serious injury occurring at a future match against any other high school girls' team," said coach Kerber.
League organizer Paul Claros has been made aware of the concerns but has reserved comment until further discussions are conducted.
Despite the safety concerns, Kerber respects the freedom of choice on identifying one self.
"I believe that we all should have the utmost respect for the life-identity choices that are made by any person, and embrace those choices. However, I must take a more firm stance on defending the safety of our youth athletes when those choices impede upon the physical well-being of others."
Guam High coach Joe Mancuso was texted for comment, but did not reply.
This is definitely a developing story….

QUICK HITS
Guam MTB National Championship: Edward Oingerang and Jennifer Camacho are your 2023 MTB national champions. Oingerang finished the course in 1:13:24 while Camacho won her second straight title in 54:08.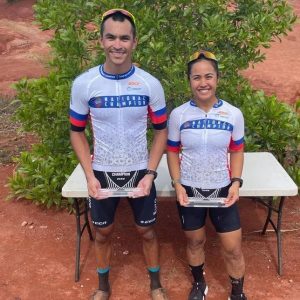 ——————————————
Kobe Miyashita, with St. John's coach Arvin Flores, was named the 2023 IIAAG Middle School Boys Volleyball MVP!