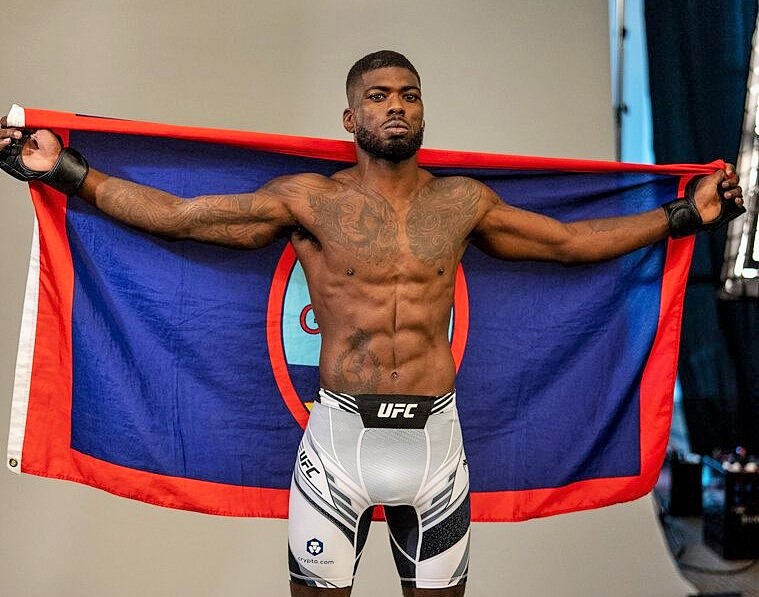 MMA star Trevin Jones has won the 2021 GSPN Athlete of the Year after his blazing start in the UFC! Jones is an impressive 2-1 (one of his wins deemed NC by NSAC) in the UFC and has proven his knock-out power in both of his wins.
Check out the call we had with Jones as we told him of his AOY selection.
We didn't select an Athlete of the Year in 2020 where Jones exploded on the UFC scene with a knockout upset on Timur Valiev. Jones' knockout was believed by many fans as one of the biggest comebacks of the year and Jones only followed up that big win with a knockout on Mario Bautista in March of 2021.
Jones suffered his first loss in August after getting submitted by Saidyokub Kakhramonov after having his opponent changed four times while also lamenting the passing of longtime teammate Kyle 'Boom' Reyes, who was also one of his cornermen.
Jones has his sights set on 2022 where he'll face off against Javid Basharat.
2022 AOY Finalist
DeAundre Cruz (D1 NCAA Football offer)
Ryan Matienzo (Winner in triathlete debut)
Big Tone Salas (Guam's strongest man/FQ Classic gold)
Manami Iijima (Guam triathlete winner/8th in Ironman Oceanside)
Caiyle Gogue (ISA Football MVP)
Jacinta Sumagsaysay (Gold in Oceania Weightlifting Championships)
Brittney Pereda (Guam's strongest female)
Previous AOY Award Winners
2012 – Jon Tuck (MMA/UFC)
2013 – Zach Pangelinan (USA National Rugby)
2014 – Eddie 'Barefoot Bandito' Vega (101 Barefoot Marathons)
2015 – Guam Men's Basketball Team (Pacific Games Gold)
2016 – Baby Joe Taimanglo (MMA/Bellator)
2017 – Manami Iijima (Professional Triathlete)
2018 – Alejandra Ada (D1 Rugby champion)
2019 – Anthony Cruz (Jiu-jitsu champion)