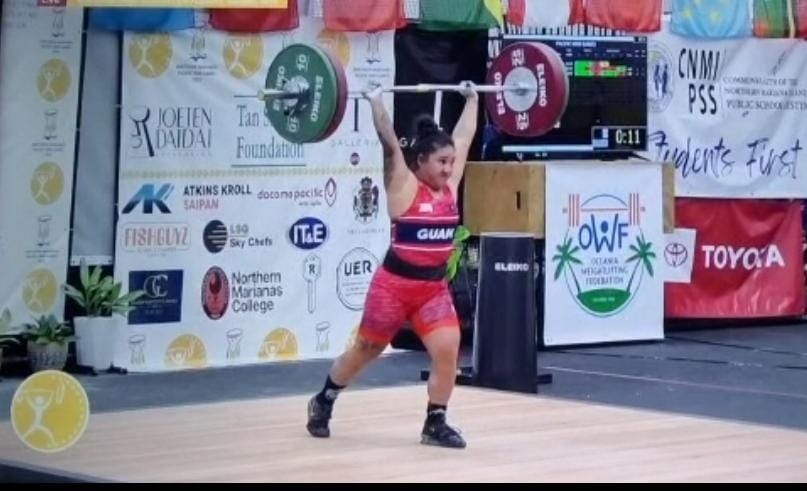 Weightlifter Jacinta Sumagaysay left the competition behind Tuesday afternoon, sweeping the 64kg women's division for three gold in the 2022 Pacific Mini Games in Saipan.
Sumagaysay cruised through the snatch at 70kg and with gold in hand for the clean & jerk at 95kg in her second lift, she went and conquered 100kg in her third and final lift!
BAUTISTA GOLD
David Bautista takes clean & jerk gold with a lift of 140kg.
In the two-man 73 kg division, Bautista settled for silver in both the snatch and overall.
BRONZE
Krysthian Villanueva added three bronze medals in the 67kg division. Lifting at the Marianas High School Gym, Villanueva got bronze in the snatch (98kg), clean & jerk (123kg) and total (221kg).

2022 GSPN I MÅS METGOT COMPETITION
2022 GSPN I Mås Metgot Competition Recap
2022 GSPN I MÅS METGOT COMPETITION
2022 GSPN I Mås Metgot Competition Recap
2022 GSPN I MÅS METGOT COMPETITION
2022 GSPN I Mås Metgot Competition Recap
COMING SOON …