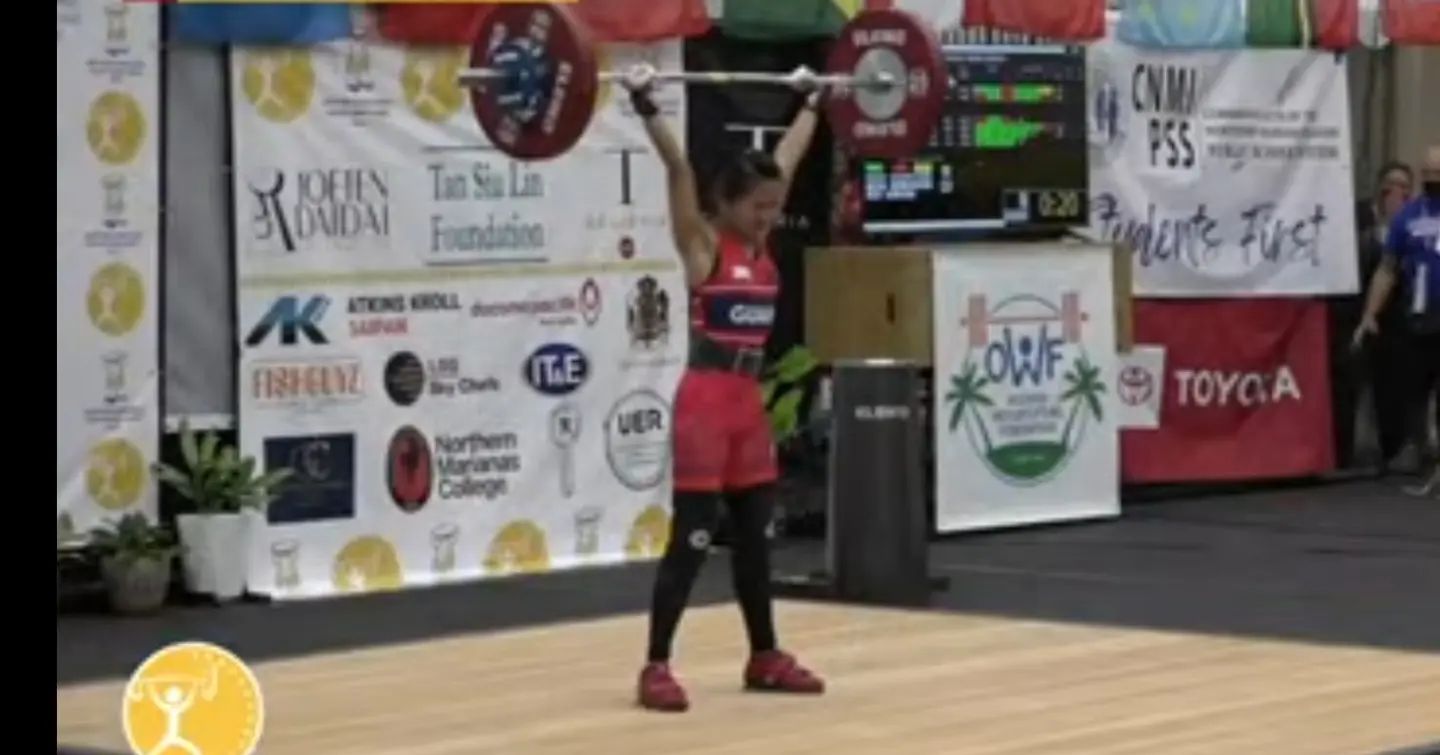 Nicola Lagatao crushed it in the woman's 45kg division to win gold in the 2022 Pacific Mini Games Monday morning in Saipan.
Lagatao took the snatch (61kg) and clean & jerk (74kg) and the overall for the win to take home three gold medals.
BRONZE
Erika Camacho took bronze in all three categories in the 55kg women's division. Harold Aranda did the same in the 61kg men's division.
OTHER LIFTERS
Chloe Santos finished 4th out of 4 in the 49kg women's division.
Vindlevi Ebidag finished 4th out of 6 in the 55kg men's division.

2022 GSPN I MÅS METGOT COMPETITION
2022 GSPN I Mås Metgot Competition Recap
2022 GSPN I MÅS METGOT COMPETITION
2022 GSPN I Mås Metgot Competition Recap
2022 GSPN I MÅS METGOT COMPETITION
2022 GSPN I Mås Metgot Competition Recap
COMING SOON …