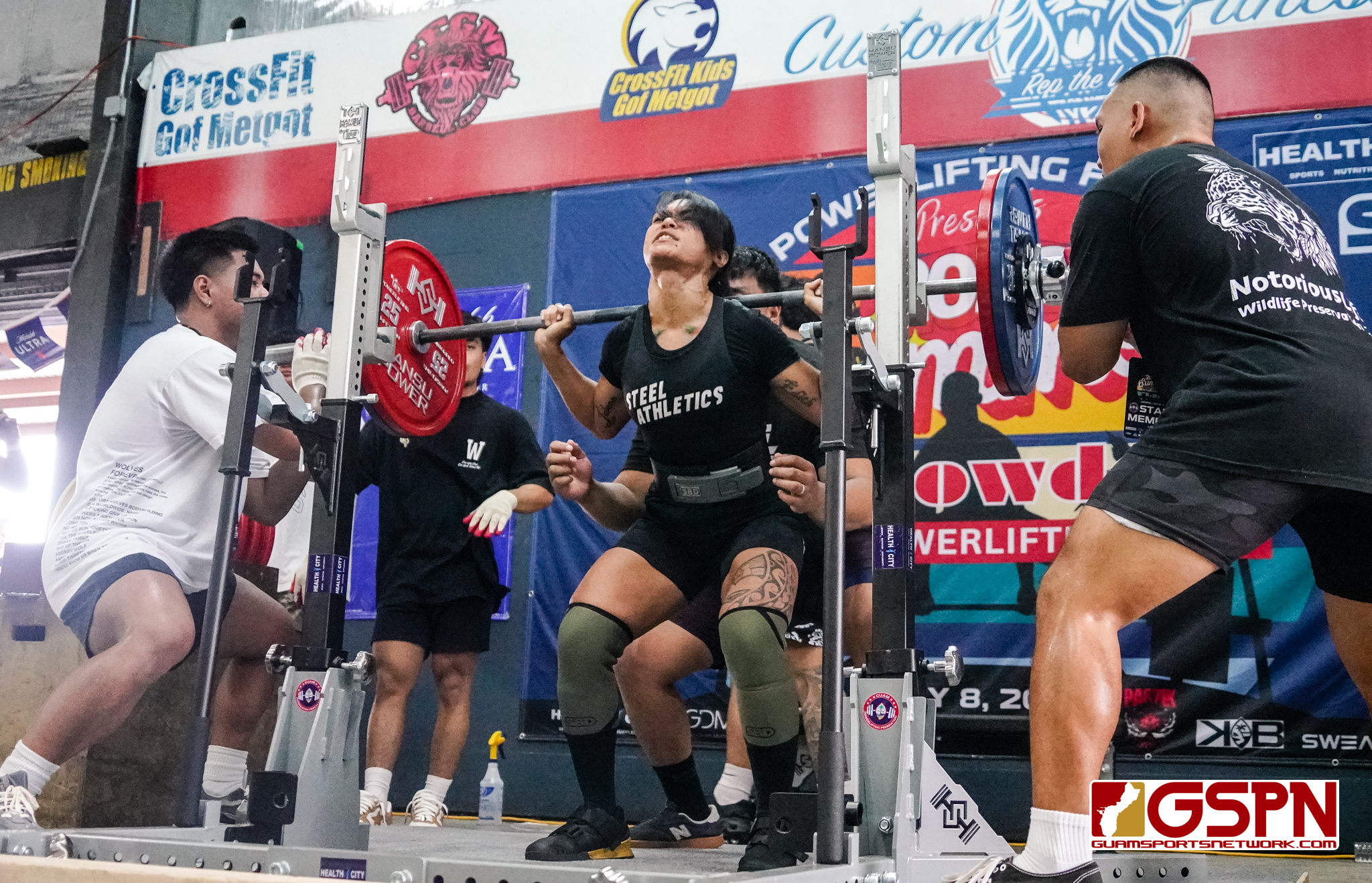 By Nick Akimoto
This weekend was highlighted by one the island's premier powerlifting events in the Summer Showdown 2023 hosted at the Custom Fitness gym by the Guam Powerlifting Federation. 43 of the island's strongest and dedicated lifters participated to test their mettle against the rest of the island's competition while a crowd of more than 200 cheered them on. 
For many of the contestants, this was their first lift meet since the devastating Typhoon Mawar. Among other things, the typhoons aftermath through a wrench in many of the lifters regular training schedule. Anthony "Big Tone" Salas, a notable name in the lifting community, was one such contestant, as Mawar, among other circumstances, made it difficult to prepare for the heavy lifter to prepare for this summer showdown.
"I had a bacteria infection in my blood a couple weeks ago and it cleared up today. I [was] trying to go nine-for-nine, but I've trained twice since the storm, so it's messed me up. But I'm doing it for the people and have some fun," said Salas. Salas secured first in his weight class after lifting a total 790kg (1741.65 lbs).
While the experienced Salas was amongst the lifters, the Showdown also marked the beginning for other members of the lifting communities.
Isaiah Amaguin was the youngest of the competitors at thirteen years old, but that didn't stop him from performing aside the best of them.
"I started [lifting] around March. To be honest, I'm just here to have fun and show everyone my strength," said the young Amaguin. Alongside some of the island's premier lifters, Amaguin was undeterred. "Age don't matter as long as your strong."
PHOTO GALLERY BROUGHT TO YOU BY:

QUICK HITS
The Figo Islanders 40s women's softball team took gold in the Senior Softball World Championship in Las Vegas. Figo came out of the loser's bracket and beat the Arizona Belles 17-3 in the AA division championship game Sunday afternoon.
Other Guam teams that played in the 40s tournament were: Team SOTTA (women's) and Bud Light Guam, Friars 671 and Sindalun Guahan (men's).
Sindalu finished a respectable 4th out of 24 AAA division teams.