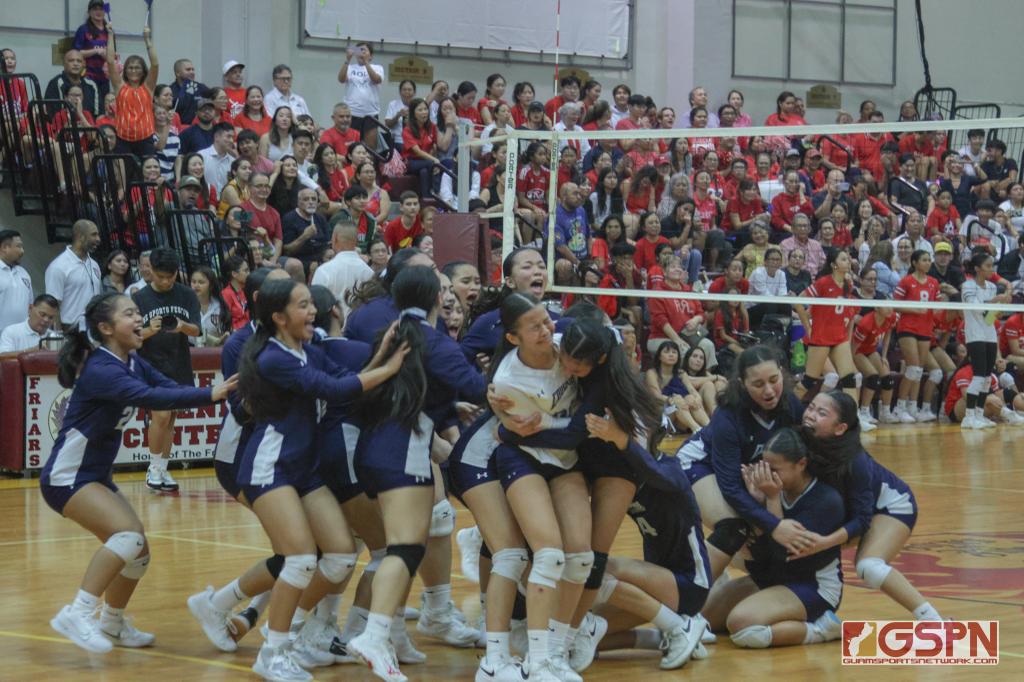 By Eriele Salas
The Academy Cougars take back the championship trophy in the 2023 IIAAG Girls Volleyball League season! The Cougars claimed their crown against the tough St. John's Knights at the Father Dueñas Phoenix Center on Monday night 20-25, 25-20, 25-13, 25-15.
Natasha Kelly and Hinengi San Nicolas were instrumental in bringing their team to victory. Kelly secured a total of six blocks and four kills, while San Nicolas scored a total of six kills and two aces.
After losing the first set, the Cougars were motivated to overcome that, and take it as their fuel to keep fighting. They knew that the Knights were going to be tough to go against because of their experience as well, but after bouncing back from that loss, they didn't look back.
1st set
St. John's came onto the court with fierce determination to put up a fight against the Cougars. Knowing Academy wanted it as badly as they did, the Knights didn't give the win to them so easily.
"Be confident about what we're doing, stick to our fundamentals, and continue to be consistent with what we do," is what St. John's assistant head coach Arvin Flores told the Knights before stepping onto the court.
Both teams at the start were seeking to get a lead, and eventually the Knights would claim that. The Cougars had quite a rough start, with most attempted kills, blocks and shanks heading out of the bounds. This, along with the great defense from St. John's Jada Ada-Vibar and Ella Wigsten, and the killer shots from Knessa Davis, assisted the Knights in managing to stay ahead.
On game point, the Knights gave their all, and thanks to a shank from the Cougars, they successfully won their one and only set.
2nd set
Since losing the previous set, Academy became even more determined to win. The Cougars came into the set with a winning attitude and gave it their absolute best.
Cougars Natasha Kelly, Hinengi San Nicolas, Ariana Cruz and Mercedes Mendiola-Cruz gathered a total of four kills, two aces and one block. While they did acquire such a number, St. John's Shihori Fujisaki was instrumental in keeping some plays going with her consistent defense.
The Cougars managed to slide right past the Knights by a few points, and Academy's Cruz got a final ace on them, giving the Cougars their first of three set wins.
"They're our equals…they're a very talented team and they wanted to win it just as badly as us, so it was really anybody's game," said head coach of the Cougars, Manny Guarin. And it truly was anyone's game at this point with the set score being tied.
3rd set
Academy didn't let the two-minute break distract them from the fact that they needed to win this set. Winning the second set only gave the Cougars more power over the Knights, and they kept a good lead from them.
Falling behind by 11 points, St. John's decided to play their game more safely and took it easy on their attempts. This only gave Academy the upperhand to take more points from them, both offensively and defensively.
A combined score of two blocks, five kills and four aces from the Cougars gave them the chance to snatch this set from the Knights. Due to an out-of-bounds serve from the Knights, Academy's San Nicolas dropped an ace on them, winning their second set.
4th set
Knight Ava Ouhadi brought her team up by six points early on, but a kill from the Cougars would eventually ruin that streak.
Not many Knights had a great number of kills, and that's thanks to Academy's Isabella Paulino's defense. The Cougars were scrambling for the ball, but they made it work nonetheless. The Knights had the opportunity to catch up as they were falling behind the Cougars, but unluckily for them, it was on Academy's game point.
The roaring crowds of Academy and St. John's supporters cheered on as the Knights were about to serve. With all the pressure, they weren't able to make it over, and the Cougars were finally dubbed the champions of the 2023 IIAAG season.
"I just want to thank my coaches for guiding us and leading us to where we are now," said Cougar San Nicolas. "They're our glue that keeps us together, and also God because I play for him too," said Kelly.
CHAMPION V CHAMPION
GSPN has been granted the approval to hold the 2023 Champion v Champion game tentatively scheduled for mid November after teams return from post season tournaments. The Cougars advance to that game to take on the champion of the ISA league. Stay tuned for more details later.
PHOTO GALLERY BROUGHT TO YOU BY: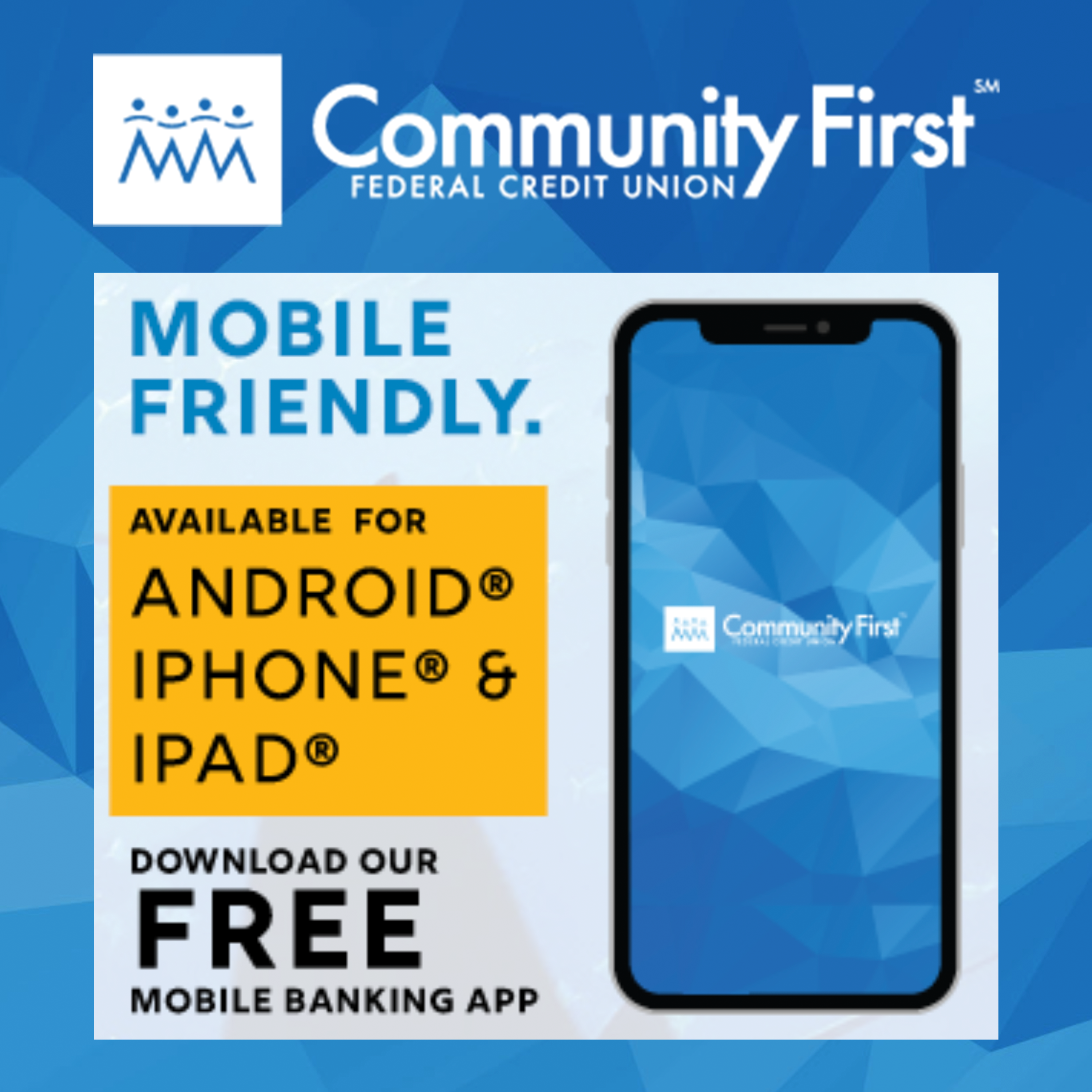 GPS Sports Calendar
SU

MO

TU

WE

TH

FR

SA
Events for November
1st
04:30 PM - 08:00 PM
JFK
05:30 PM - 08:00 PM
Various
05:30 PM - 08:00 PM
Various
Events for December
2nd
09:00 AM - 05:00 PM
FD Phoenix Center
10:00 AM - 03:00 PM
Various
10:00 AM - 04:00 PM
Various
Events for December
3rd
06:00 AM - 08:00 AM
Hilton Hotel
Events for December
4th
04:15 PM - 06:30 PM
Various
04:30 PM - 08:00 PM
GW Field
05:00 PM - 07:00 PM
Okkodo
Events for December
5th
04:00 PM - 06:00 PM
Various
05:00 PM - 08:00 PM
Various
06:00 PM - 08:00 PM
TBA
Events for December
5th
No Events
Events for December
7th
04:00 PM - 06:00 PM
Various
04:15 PM - 06:30 PM
TBA
Events for December
8th
05:00 PM - 08:00 PM
Various
Events for December
9th
Events for December
10th
05:00 AM - 09:00 AM
Skinner's Plaza, Hagatna
09:00 AM - 05:00 PM
UOG Field
Events for December
11th
04:00 PM - 06:00 PM
Father Duenas
04:15 PM - 06:30 PM
Various
Events for December
12th
04:00 PM - 06:00 PM
Various
05:00 PM - 08:00 PM
Various
Events for December
12th
No Events
Events for December
14th
04:00 PM - 06:00 PM
Various
04:15 PM - 08:00 PM
TBA
Events for December
15th
05:00 PM - 08:00 PM
Various
05:30 PM - 09:00 PM
TBA
Events for December
16th
08:00 AM - 04:00 PM
10:00 AM - 03:00 PM
Various
10:00 AM - 04:00 PM
Various
Events for December
16th
No Events
Events for December
18th
04:30 PM - 06:00 PM
Harvest Christian Academy
Events for December
19th
04:00 PM - 06:00 PM
Various
05:00 PM - 08:00 PM
Various
Events for December
19th
No Events
Events for December
21st
04:00 PM - 06:00 PM
TBA
Events for December
22nd
05:00 PM - 08:00 PM
Various
Events for December
23rd
10:00 AM - 04:00 PM
Various
04:00 PM - 10:00 PM
Okkodo
Events for December
23rd
No Events
Events for December
24th
No Events
Events for December
25th
No Events
Events for December
27th
05:30 PM - 07:00 PM
TBA
Events for December
27th
No Events
Events for December
29th
05:30 PM - 09:00 PM
TBA
Events for December
29th
No Events
31

1

2

3

4

5

6
Events for December
30th
No Events