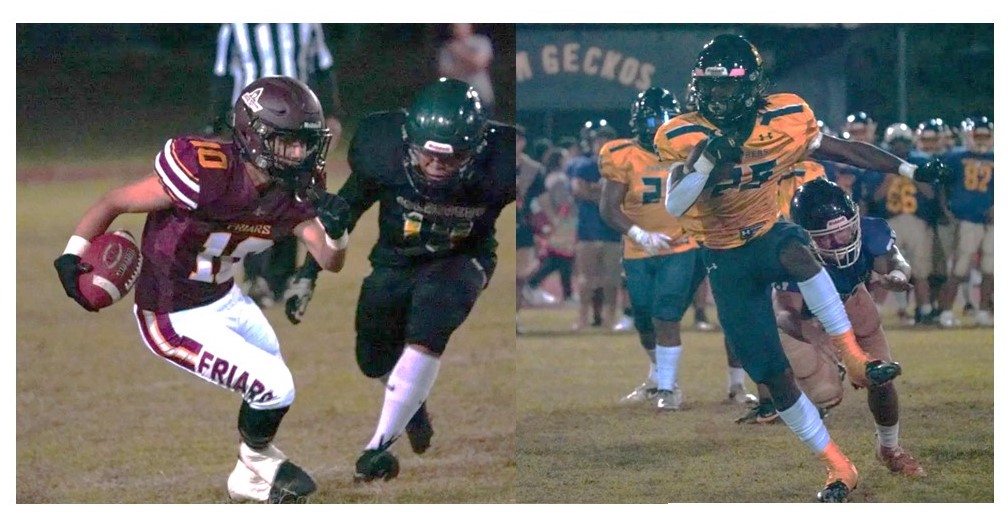 By Jay Leon Guerrero
The 2023 ISA Football League game of the season is going to be a good one this Friday night. The six-time defending champion FD Friars will put their 60-game winning streak on the line against the Guam High Panthers.
Both teams enter the contest with identical 3-0 records, and the potential top seed is on the line in a regular season game with high stakes.
The last two times these teams met, the Friars came out on top. The Friars, however, are without two big names due to graduation. Linebacker Evan Brown and Co-MVP running back Caiyle Gogue are no longer available for FD head coach Bruce Meno's offense.
Gogue rushed for 196 yards and a touchdown the last matchup, big shoes to fill for the Friars.
GUAM HIGH PANTHERS
Last season's other co-MVP, Aaron Johnson, has smoothly transitioned from quarterback to receiver, and he has some new teammates on offense to test the FD 'Maroon Wall'. DeShawn Baird has eclipsed the century mark on all three games for the Panthers, and his offensive line has his back.
The Panther O-line has provided holes for Baird, and once he gets into the open field, he is a hard running back to take down. FD linebackers Caleb Murphy and Vance Meno will be called upon to try and stop Baird, who is a touchdown machine.
Dante Parker, Guam High's freshman quarterback, has made quite an impression as an underclassmen. Parker has an arm, and he has Johnson, Joey Delia and Cameron Brantley as his weapons on offense.
On special teams, Elijay Ferrell-Ayers has exploded for two 70-plus yard touchdown returns. "I still feel that we aren't the top team in the league yet. We still have some good teams to play," said Ferrell-Ayers via interview after their win against the Sanchez Sharks.
"Guam hasn't seen the best Guam High Panther team yet, so stayed tuned for that," added Ferrell-Ayers.
FD FRIARS
Friars quarterback Alex Sojo is a Swiss army knife for the Friars. In his last game, he threw for 179 yards and four touchdowns and also kicked two field goals. Sojo was instrumental the last time the two teams met, and the junior quarterback is very capable of putting up numbers on the air and the ground.
"We are one team that has each other's backs. We are just going to go out on each game and execute what the coaches tell us to do," said Sojo after FD's week 1 win.
Due to the Friar forfeit win versus the Okkodo Bulldogs, the Panthers have better numbers on offense. Guam High averages 48 points per game, the Friars have not surrendered a point on defense.
Sophomore Tristan Burgos, the rock of the Maroon Wall defense, skipped last weekend's game due to an injury. His return will be huge in controlling the Panthers' offensive weapons.
Something to look forward to is Guam High's offense against FD's defense. Which side will come to outplay the other? In a game of stars, which player or players will shine? Someone will make a strong bid for league MVP, questions will be answered on Friday.
Fans can watch the game live by entering the first gate (first right after the Government House) or follow GSPN's social media account for live updates. 

QUICK HITS
The Guam Smokin' Hot women's softball team captured first place in the Asia Cup Softball Championships 2023 in Bangkok, Thailand.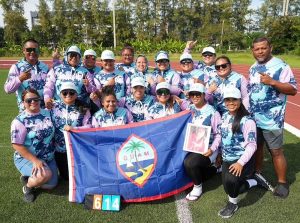 ——————————————————-
Roque Martinez gets the unanimous decision win Saturday night in his debut fight in South Korea's Black Combat promotions.
The 37-year-old controlled the tempo all three rounds and bloodied his opponent with some 3rd round ground and pound.