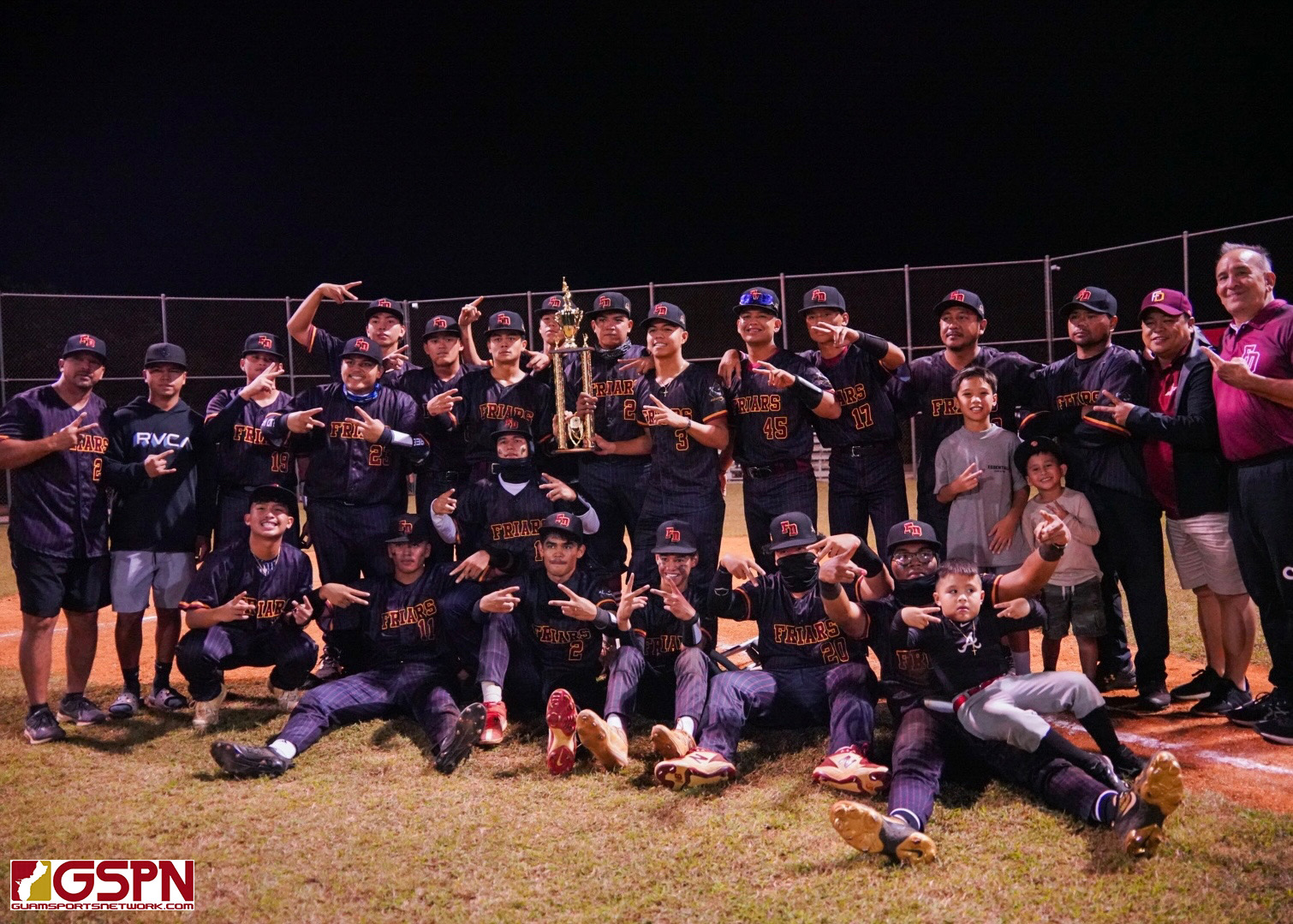 By Nick Akimoto
Pressure forms diamonds. The same can be said for champions.
When pressure formed on the windy Okkodo baseball field, the Friars locked in. The Father Duenas Friars survived against a tenacious Southern High Dolphins squad to secure a 12-8 victory and the championship trophy. With the win, the FD caps off their undefeated season and successfully repeat as ISA High School Baseball League champions.
"We couldn't have done it individually. We were all by each other's side. No one's above and no one's below," said FD's Senior first baseman Franklin Ninete, Jr. 
The Friars opened the game by showcasing the dominance that helped them procure their perfect season. Ninete, Jr., Andrew Perez, Vance Meno, Ayden Aguon, Daethan Alcantara and Luke Perez would all get big hits to help the Friars jump out to an 8-0 lead by the end of the third inning. 
Despite being down by such a huge margin, the Dolphins, who are very familiar with being the underdogs, refused to give in. After getting on base, Traven Pangelinan stole his way all the way to third, putting him in perfect position to score after a hit by Jayden Duenas made its way past the first and second baseman. Pangelinan's score would spark an 8-run scoring spree and bring Dolphins within one run of tying the game.
"We had to accept the mistakes we made. We had to stop the bleeding," said Ninete Jr, who hit for FD's lone run in the midst of Southern's scoring frenzy.
The Friars were going into the sixth inning in an uncharacteristic hitting slump and having given up the most runs allowed in a game all season. Despite being in an unfamiliar and uncomfortable situation, freshman pitcher Gerson Hoebing, Jr. was unshaken. 
"I wasn't surprised when they started hitting the ball because I know their capabilities, and I know they're super good, …[but] we knew how to get out of that bleeding situation. All we do is we just bounce back and do what we practice."

– FD freshman sensation Gerson Hoebing, Jr.
FD cooled off the Dolphins by catching a high flyout in center field, getting the base out at first off of the bunt, sending their third batter back with a strikeout to quickly get them off the field. In their next at-bat, Ayden Aguon and Ninete Jr. would put themselves in scoring position and Koley Taitague would convert on the opportunity by bringing in Aguon. Vance Meno would follow up with a blast past shortstop that would bring in Ninete Jr. and Taitague, giving FD a 12-8 lead.
In Southern's last at bat, the Friars were determined to put the game away. Hoebing struck out the first batter, giving him nine total strikeouts on the night. After walking the next batter, Ninete Jr. fielded the ball and tagged the runner to get FD their next out. Kaiden Weakley would be the one to catch the high infield popup for the final out and secure FD's championship victory.
"My adrenaline is still rushing, but that's one in the books. We'll get back to work and then we'll come back next year even stronger," promised Co-MVP Gerson Hoebing Jr.
"You work hard in practice. You come to the game, that's your pay day. It's the amount of work these guys put into practice. The work ethic there is unreal," commented FD's head coach Gerson Hoebing.
PHOTO GALLERY BROUGHT TO YOU BY: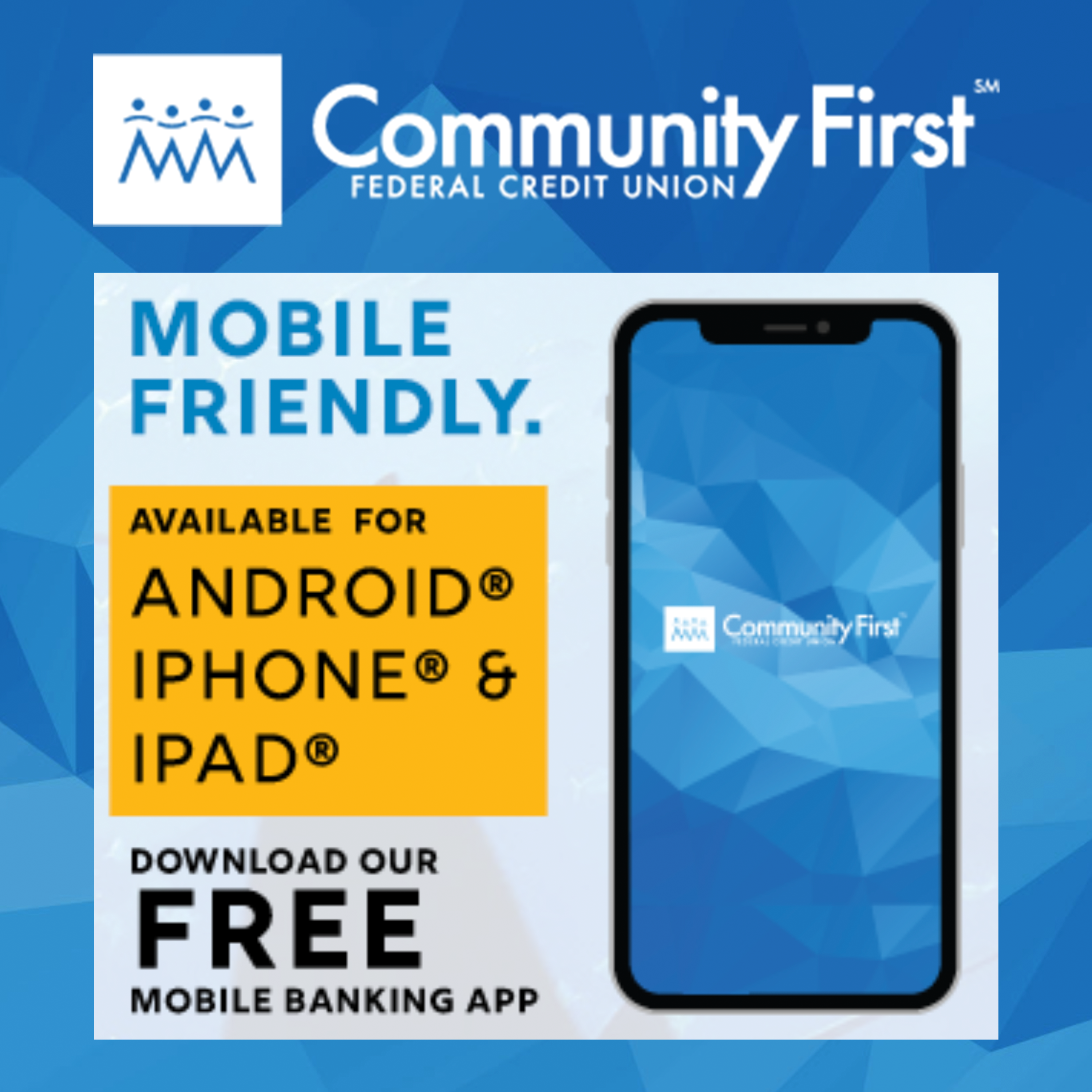 GPS Sports Calendar
SU

MO

TU

WE

TH

FR

SA
Events for November
1st
04:30 PM - 08:00 PM
JFK
05:30 PM - 08:00 PM
Various
05:30 PM - 08:00 PM
Various
Events for December
2nd
09:00 AM - 05:00 PM
FD Phoenix Center
10:00 AM - 03:00 PM
Various
10:00 AM - 04:00 PM
Various
Events for December
3rd
06:00 AM - 08:00 AM
Hilton Hotel
Events for December
4th
04:15 PM - 06:30 PM
Various
04:30 PM - 08:00 PM
GW Field
05:00 PM - 07:00 PM
Okkodo
Events for December
5th
04:00 PM - 06:00 PM
Various
05:00 PM - 08:00 PM
Various
06:00 PM - 08:00 PM
TBA
Events for December
5th
No Events
Events for December
7th
04:00 PM - 06:00 PM
Various
04:15 PM - 06:30 PM
TBA
Events for December
8th
05:00 PM - 08:00 PM
Various
Events for December
9th
Events for December
10th
05:00 AM - 09:00 AM
Skinner's Plaza, Hagatna
09:00 AM - 05:00 PM
UOG Field
Events for December
11th
04:00 PM - 06:00 PM
Father Duenas
04:15 PM - 06:30 PM
Various
Events for December
12th
04:00 PM - 06:00 PM
Various
05:00 PM - 08:00 PM
Various
Events for December
12th
No Events
Events for December
14th
04:00 PM - 06:00 PM
Various
04:15 PM - 08:00 PM
TBA
Events for December
15th
05:00 PM - 08:00 PM
Various
05:30 PM - 09:00 PM
TBA
Events for December
16th
08:00 AM - 04:00 PM
10:00 AM - 03:00 PM
Various
10:00 AM - 04:00 PM
Various
Events for December
16th
No Events
Events for December
18th
04:30 PM - 06:00 PM
Harvest Christian Academy
Events for December
19th
04:00 PM - 06:00 PM
Various
05:00 PM - 08:00 PM
Various
Events for December
19th
No Events
Events for December
21st
04:00 PM - 06:00 PM
TBA
Events for December
22nd
05:00 PM - 08:00 PM
Various
Events for December
23rd
10:00 AM - 04:00 PM
Various
04:00 PM - 10:00 PM
Okkodo
Events for December
23rd
No Events
Events for December
24th
No Events
Events for December
25th
No Events
Events for December
27th
05:30 PM - 07:00 PM
TBA
Events for December
27th
No Events
Events for December
29th
05:30 PM - 09:00 PM
TBA
Events for December
29th
No Events
31

1

2

3

4

5

6
Events for December
30th
No Events