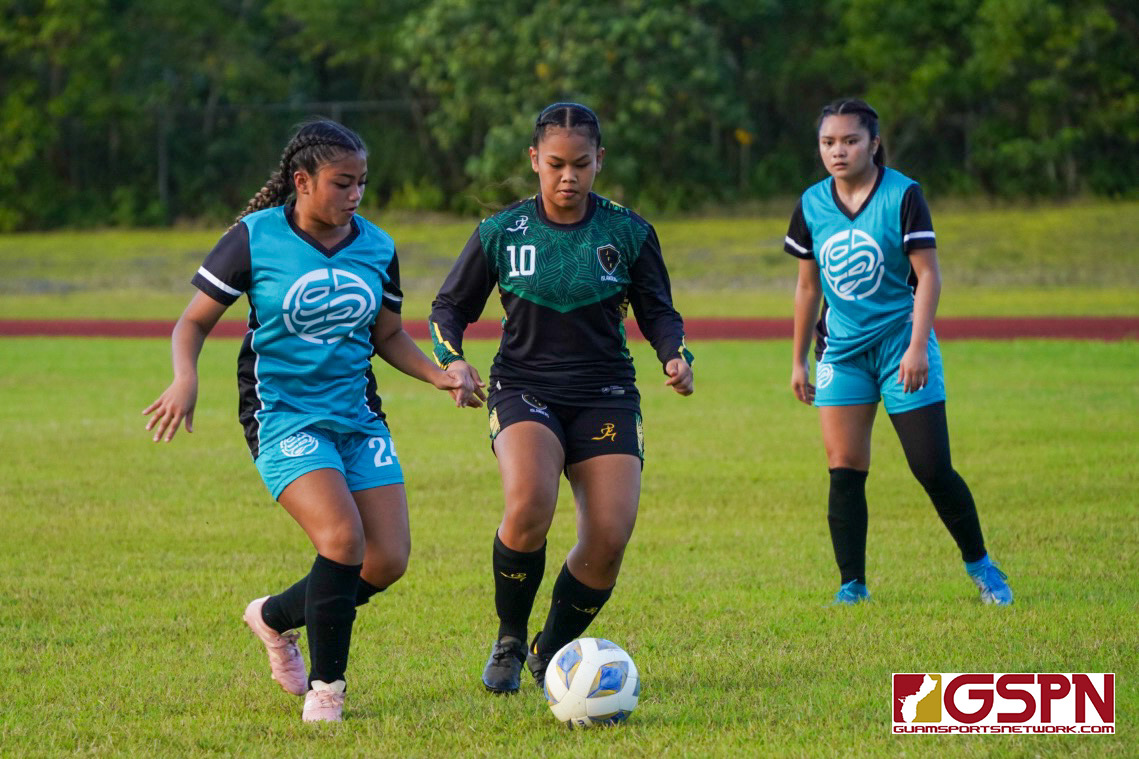 By Patrick Lujan
The 2023 ISA Girls Soccer League kicked off with a bang Monday night as the two-time defending champion JFK Islanders blanked the talented Southern Dolphins 4-0 at the Okkodo Field.
Both teams brought back five All-Island players each from last season, but it was a transfer that made the biggest difference.
Junior Annie Jones, a transfer from St. John's, quickly got on the good graces of her team by scoring the first two goals of the season. The forward punched in goals in the ninth and 16th minutes to make the early statement.
Senior star Jada Han made it 3-0 just a few minutes later and it looked like the route was on.
But the Dolphins have too much talent on their roster to allow a blowout to occur.
"We knew it was gonna be a tough game against them," JFK head coach Lad Manansala said. "They (Southern) play club team soccer year round and they're well coached."
Junior forward Jodee Halili, another First Team All-Island returnee, capped off the scoring just before the end of the game to cap off the night.
"It was 4-0, but it was closer than that," Manansala said. "It was a good win for us, but it's a long season and we need to keep working to improve our game."
The Dolphins return the likes of MVP Analea Meno, Cindy Maestracampo, Crista Cruz and Brielle Naputi (all 2022 First Teamers) but JFK's defense was just too much to keep the off the scoreboard.
"Tonight's game was not our best effort," Southern head coach Stephen Meno said. "We'll get to where need to be with each game."
Late Game
The night capper had the Okkodo Bulldogs shutting out the Tiyan Titans 5-0.
PHOTO GALLERY BROUGHT TO YOU BY: