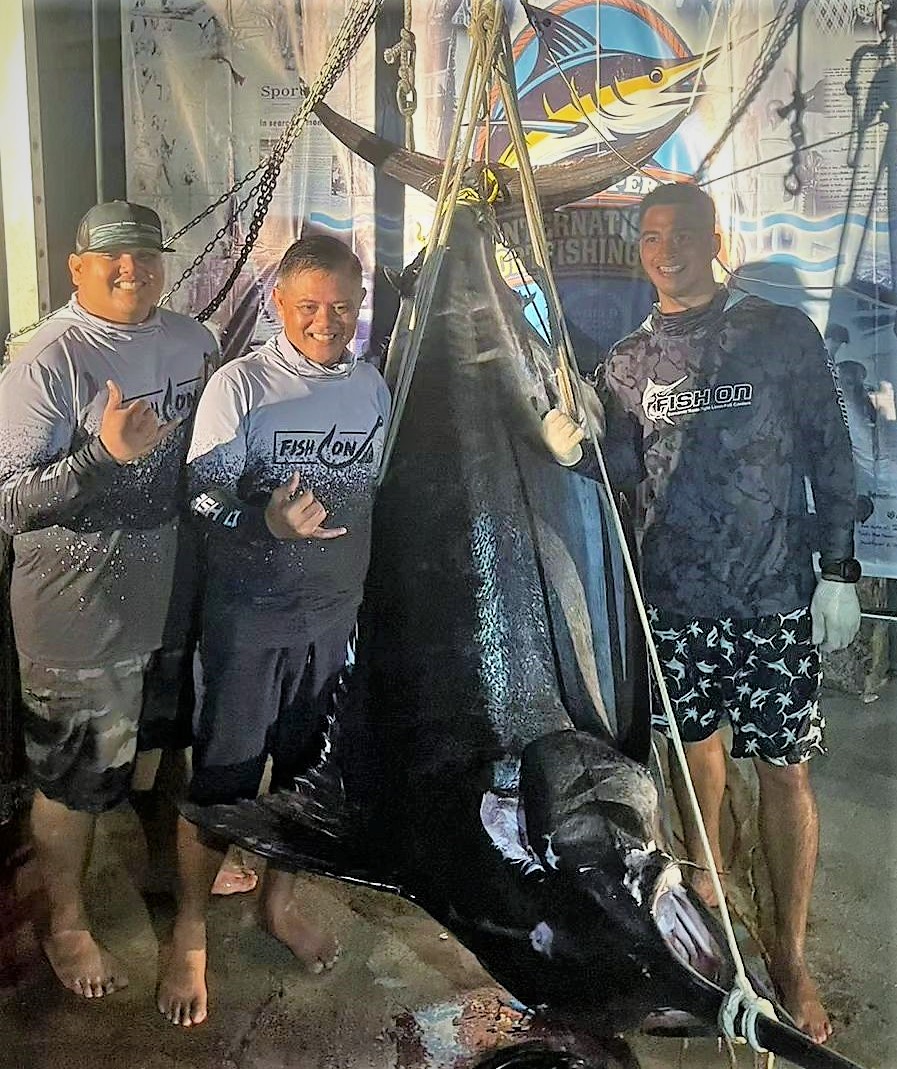 By Patrick Lujan
They didn't win the trophy, but they won the prize.
The crew of two Matts (Matt Muna and Matt Diaz) along with captain Robert Vasquez about The Chief hauled in what is believed to be the second largest marlin caught in the waters of Guam at 832.5 pounds!
Taking part in the Gregorio D. Perez Invitational Fishing Derby on Saturday, the crew hooked on the big fish around 1:30 pm just west of Urunao and battled for three hours with Muna and Diaz taking turns at reeling it in.
Ironically, it is Perez who still holds the Guam record for the biggest marlin at 1153 lbs. caught on Aug. 21, 1969.
The marlin was so big that the boat was taking in water while in tow and needed to adjust. The crew ended up towing it back ala banana boat style.
Readjusting and towing at a slow speed of 7-9 knots, the big fish missed the 6 pm derby deadline by 45 minutes and didn't qualify for the prize.
"It's ok if we didn't win the prize. This is definitely a catch of a lifetime and will be remembered for decades."

– Crew member Matt Muna
Muna dedicated this catch to his dad Mark Muna, who passed away in May 2022. Mark is normally part of the crew and Matt feels that divine intervention had something to do with the big catch.

COMING SOON …
High School Football starts Sept. 29
Brawl 3: Oct 13
Guam's Strongest Man and Woman Competition October 29