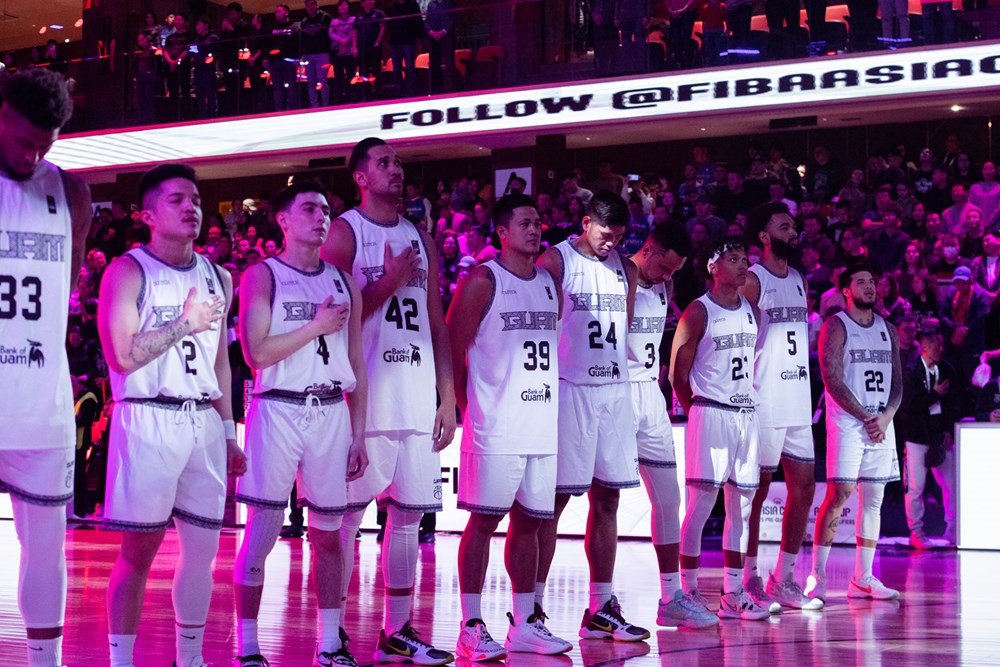 By Jay Leon Guerrero
Mission Accomplished! Team Guam added some icing on the cake after already stamping their ticket for the next round of the 2025 FIBA Asia Cup Qualifiers with a victory over Thailand on Saturday.
Guam was 2-0 and needed to play one more game, against the 2-0 host country team Mongolia.
Team Guam overcame adversity in a hostile environment and came out with a thrilling 82-81 victory thanks to an Ernest Ross 3-pointer with three seconds left in regulation.
There were eight lead changes as the crowd cheered the home team and booed the Guam team in a crazy prime-time contest in Mongolia.
Ross' three-pointer came after Tai Wesley stole a pass with 13 seconds left and Guam was down by two points. Not electing to take a time out, Ross calmly dribbled the ball passed halfcourt as Mongolia scrambled to set up their defense.
Tension was in the air as Ross got a screen from Wesley. Wesley rolled to the basket as Ross' defender tried to stay close to him but also get in the passing lane. Ross had saw that split second of daylight and pulled up from 26 feet. Swish!
The Mongolian crowd was deflated as their head coach called a timeout. Mongolia came out of the timeout and a well-defended three-point attempt was short giving Guam a 3-0 record in stage 2.
"We just continued to remind everyone to stay focused on defense and execute our game," said Guam head coach EJ Calvo.
"We overcame adversity and stayed together in a hostile environment. We also got big contributions from the bench during these games. This will be a game we won't ever forget."

– Guam head coach E.J. Calvo
"This was a big step forward for our program and we will continue to work hard for the future," added Calvo.
Ross drained five three-pointers and finished with 19 points and six steals. Guam big man Jonathan Galloway had 24 points, 10 rebounds, and two blocks before fouling out in the final period. Wesley had 20 points, and Jericho Cruz chipped in 14 points.
What's next for Guam
Guam will now advance to play a higher tier of Asian countries in the next stage of the FIBA Asia Cup. According to Calvo, the focus will now turn to the men's and women's teams playing the Micronesian Games (Marshall Islands) and the Pacific Games (Solomon Islands) later in 2023.
Guam is 5-0 in the first two stages of the 2025 FIBA Asia Cup Qualifiers for men. Since 2018, Guam is 14-2 with its only losses to New Zealand and Taiwan for the Asia Cup series.
Overall, the men's team is 20-2 since 2018 if you add the 6-0 record from the Pacific Games. Guam is the two-time defending Pacific Games gold medalist. 
PHOTO GALLERY BROUGHT TO YOU BY:

QUICK HITS
Guam MTB National Championship: Edward Oingerang and Jennifer Camacho are your 2023 MTB national champions. Oingerang finished the course in 1:13:24 while Camacho won her second straight title in 54:08.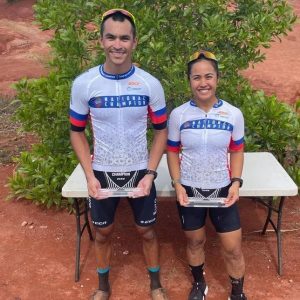 ——————————————
Kobe Miyashita, with St. John's coach Arvin Flores, was named the 2023 IIAAG Middle School Boys Volleyball MVP!