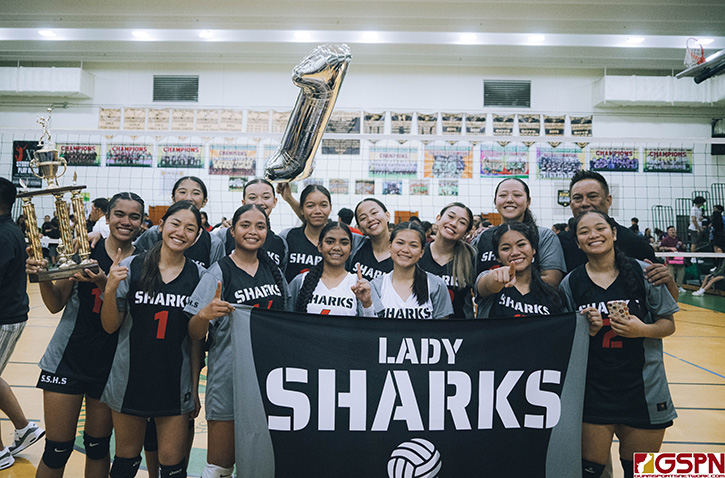 By Eriele Salas
The Simon Sanchez Sharks are your 2023 ISA Girls Volleyball League champions as they stole the crown from last season's winners, the Okkodo Bulldogs, Saturday night at the JFK court. The Sharks had a combined 22 kills, which helped in their favor by winning in straight sets 25-19, 26-24, 25-10. 
Sanchez senior Kayna Kanemoto, who just won the league's MVP for a second straight year earlier in the week, came tallied 12 of those kills in the championship match. 
1st set
Sanchez coach Richard Tumanda, had little doubt, stating that Okkodo was going to be a really challenging team to beat, considering they claimed the championship crown last season. 
"They're not just going to give it to us, so we have to take it from them," said Tumanda. He kept the Sharks humble so they could stay hungry and keep fighting for control of the ball until the final whistle. 
The Bulldogs had a rocky start on the defensive line, and it opened the door for Kanemoto, Lyrwana Mugol and Katherine Pineda to deliver some kills. Sharks setter Breanna Simina served seven consecutive times to keep her team ahead of the Bulldogs. 
Eventually, three aces from Okkodo's Hanna Meinik brought them up just a few points away from Sanchez, but it wasn't enough to catch up. A net violation from the Bulldogs would soon give the Sharks the game-point win. 
Okkodo coach Ruel Estoy encouraged his team with his mantra to just follow their game plan, to have fun, and most importantly, to play hard. Both teams wanted it, so they knew they had to give their all in order to claim victory.
2nd set
The Sharks came back onto the court with confidence that they were going to win this set. While both teams had a fair share of kills, Bulldogs Meinik, Sharma Taiuwei and Cherise Conner had scored eight kills on the Sharks, which managed to keep them close in the scores. 
Although they managed to bring their team up, it wasn't enough to take down Sanchez's Reiven Rivera and Hallee Derbai on the defensive plays. Bulldogs Rihanna Estoy, Jordin Hernandez and Haley Cabrera were also instrumental in helping keep the ball in play. 
The Bulldogs managed to stay ahead, but not for long enough. Sanchez's Rivera would bring up her team from 21 and serve seven continuously which was enough to bring them to a deuce, and eventually brought them a second win.
Sanchez stayed consistent throughout the previous sets, and they knew they could win the trophy with the two-set victory. Now, it was all or nothing.
3rd set
The Sharks kept the winning energy from the last two sets, and they stayed positive with the vast crowds of supporters cheering them on. They maintained a lead by nine points, but soon the Bulldog's defense would improve.
The Bulldogs' defensive line stiffened, but it didn't help that their offense wasn't all there. It was thanks to the Sharks defense that Okkodo was able to secure only four kills, while the Sharks secured 10. Finally on game point, Sanchez's Simina (setter) would set up a ball to her middle, Kanemoto, who would get the last big kill of the season, winning the championships with her team. 
"I'm very confident (in taking next season's championships). I have a lot of younger athletes, and if they stick with it, we'll go pretty far," said Coach Tumanda. 
Last season, the Bulldogs claimed the championship over the JFK Islanders. The Islanders placed 3rd in this year's season over the GW Geckos in five sets 24-26, 25-14, 25-27, 29-27, 15-13. 
"The hardest thing I really understand now, is defending a championship," said Okkodo head coach, Ruel Estoy. With Sanchez's newfound victory, they now have to work on defending their place for next year. "It could be anyone's game, but for right now, we're going to focus on just getting to the playoffs," said Estoy. 
PHOTO GALLERY BROUGHT TO YOU BY: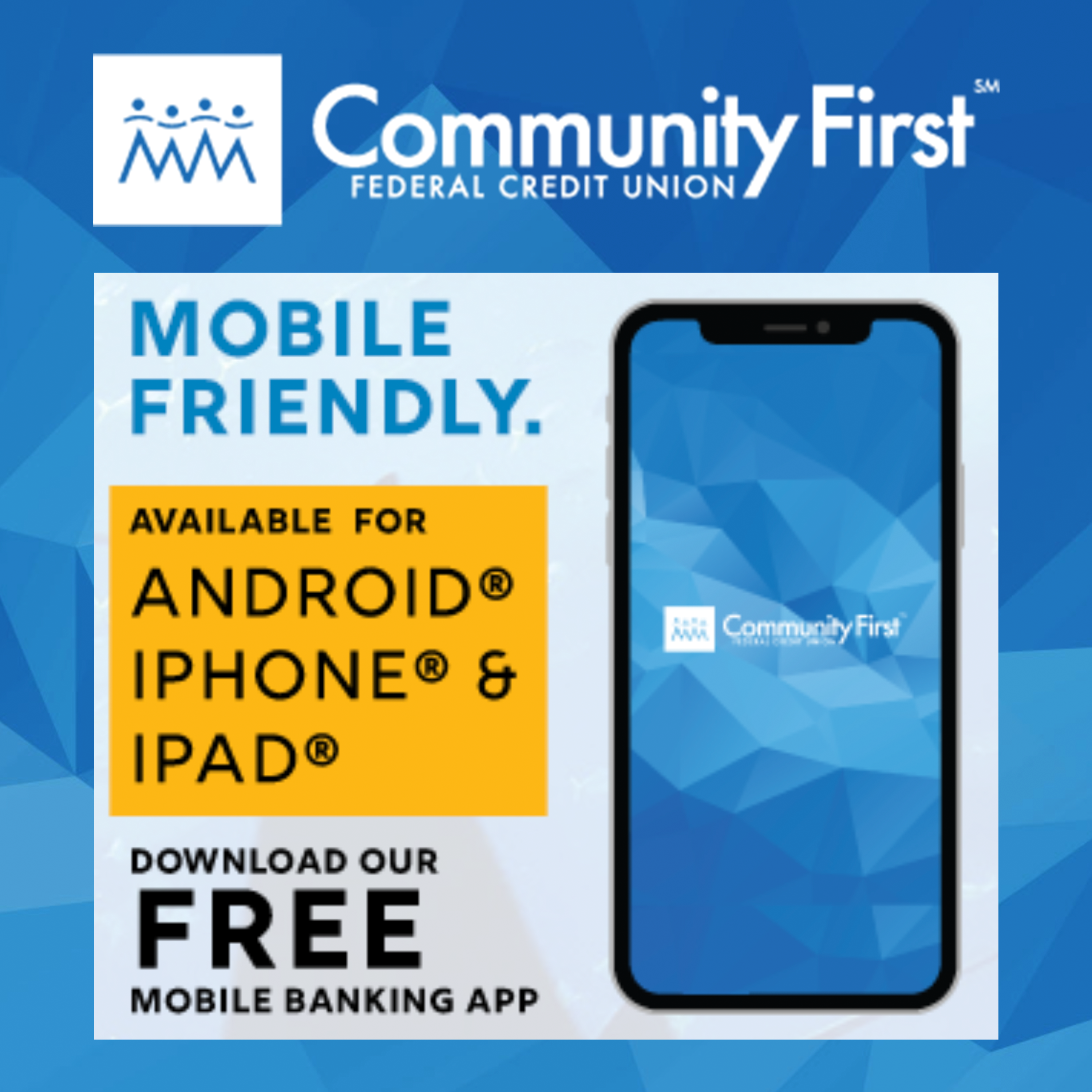 GPS Sports Calendar
SU

MO

TU

WE

TH

FR

SA
Events for November
1st
04:30 PM - 08:00 PM
JFK
05:30 PM - 08:00 PM
Various
05:30 PM - 08:00 PM
Various
Events for December
2nd
09:00 AM - 05:00 PM
FD Phoenix Center
10:00 AM - 03:00 PM
Various
10:00 AM - 04:00 PM
Various
Events for December
3rd
06:00 AM - 08:00 AM
Hilton Hotel
Events for December
4th
04:15 PM - 06:30 PM
Various
04:30 PM - 08:00 PM
GW Field
05:00 PM - 07:00 PM
Okkodo
Events for December
5th
04:00 PM - 06:00 PM
Various
05:00 PM - 08:00 PM
Various
06:00 PM - 08:00 PM
TBA
Events for December
5th
No Events
Events for December
7th
04:00 PM - 06:00 PM
Various
04:15 PM - 06:30 PM
TBA
Events for December
8th
05:00 PM - 08:00 PM
Various
Events for December
9th
Events for December
10th
05:00 AM - 09:00 AM
Skinner's Plaza, Hagatna
09:00 AM - 05:00 PM
UOG Field
Events for December
11th
04:00 PM - 06:00 PM
Father Duenas
04:15 PM - 06:30 PM
Various
Events for December
12th
04:00 PM - 06:00 PM
Various
05:00 PM - 08:00 PM
Various
Events for December
12th
No Events
Events for December
14th
04:00 PM - 06:00 PM
Various
04:15 PM - 08:00 PM
TBA
Events for December
15th
05:00 PM - 08:00 PM
Various
05:30 PM - 09:00 PM
TBA
Events for December
16th
08:00 AM - 04:00 PM
10:00 AM - 03:00 PM
Various
10:00 AM - 04:00 PM
Various
Events for December
16th
No Events
Events for December
18th
04:30 PM - 06:00 PM
Harvest Christian Academy
Events for December
19th
04:00 PM - 06:00 PM
Various
05:00 PM - 08:00 PM
Various
Events for December
19th
No Events
Events for December
21st
04:00 PM - 06:00 PM
TBA
Events for December
22nd
05:00 PM - 08:00 PM
Various
Events for December
23rd
10:00 AM - 04:00 PM
Various
04:00 PM - 10:00 PM
Okkodo
Events for December
23rd
No Events
Events for December
24th
No Events
Events for December
25th
No Events
Events for December
27th
05:30 PM - 07:00 PM
TBA
Events for December
27th
No Events
Events for December
29th
05:30 PM - 09:00 PM
TBA
Events for December
29th
No Events
31

1

2

3

4

5

6
Events for December
30th
No Events