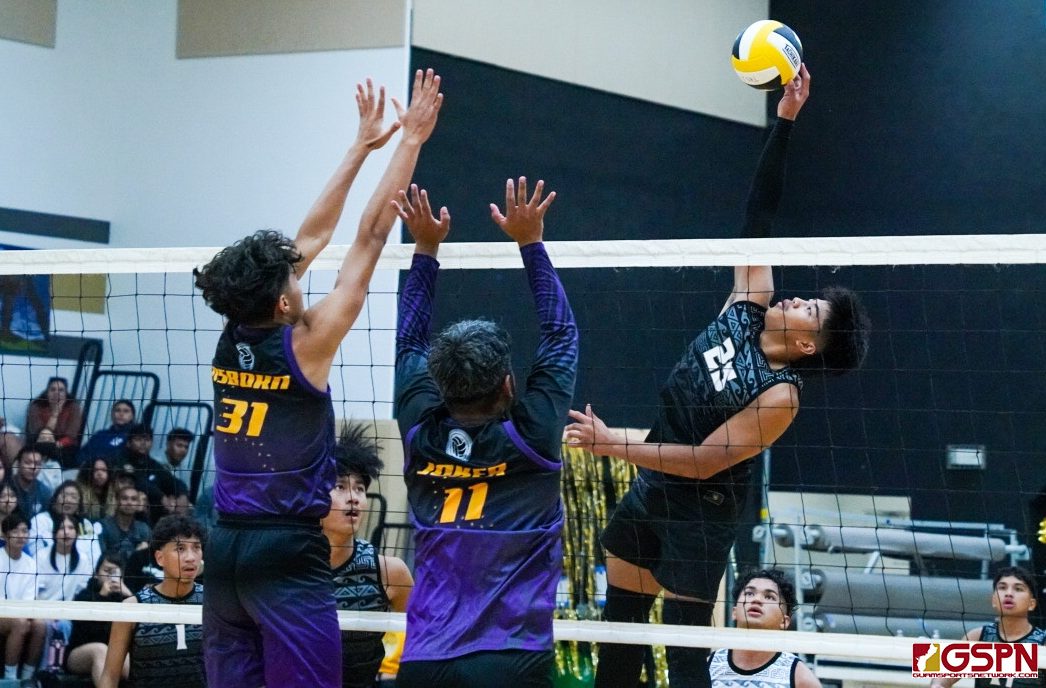 By Nick Akimoto
The Tiyan Titans secured a Senior Night victory and a first place finish in the 2023 ISA Boys Volleyball League with a 4-set win over the GW Geckos (28-30, 25-16, 25-22, 25-19). After losing an exciting opening set, the Titans tightened up to grab the next three. 
Gerald Malana was practically levitating on his home court, registering a ludicrous stat line of 22 kills, seven aces and two blocks on his senior night. 
"Honestly, it feels so amazing. Time went by so fast. I'm gonna miss this moment, but I got better things out there."

– Tiyan senior hitter Gerald Malana
The Titans finish with an 11-1 season due to a forfeit to Southern High but own the top seed in the playoffs. The Geckos remain at the four seed with a 6-5 record.
1st set
Despite the difference in record between the two teams, GW did not shy away from the defending champs. Zuriel Joker led the opening charge for the Geckos, producing five kills and three aces to get the rest of the team going. Setter Carlos Montejo made sure that Kaden Apiag and Daniel Dela Rosa rose up for the Geckos as well, as Montejo helped them bring in a combined seven kills in the first set. 
The Titans found themselves in an unfamiliar position, as they were forced to match GW's tempo. Looking for ways to get things going, the Titans began to feed Malana the ball.
"That's not the game plan. Just because I'm a big hitter doesn't mean that I can be selfish. I just perform the best I can," admitted Malana. Malana recorded 11 kills and two blocks in the first set alone, but GW was able to steal the first set on Tiyan's home court. 
2nd Set
After losing the first set of senior night, the Titans were determined to even things up.
After a Malana-heavy first set, setter Tyrone Buekis adjusted to get the rest of Tiyan's lineup more looks. Beyond Malana, Buekis assisted on kills to five other players and converted a dump to help the Titans even up the match 1-1.
"We had to dig deep due to the first set. There were a lot of mental challenges there, especially because GW's such a good team and well-rounded team," said Buekis.
Beyond just the offensive adjustment to get more hitters involved, the Titans made defensive adjustments to shore up on their weaker zones on the court and force the Geckos to make offensive errors.
3rd set
By the third set, the Titans had finally found a groove as Danilo Fajardo and Nathan Aguigui clocked in two kills each, adding to Malana's three kills.
Malana also went on a freakish serving streak, scoring four aces with his signature booming jump serve.
GW had trouble producing through Tiyan's tenacious defense, but Apiag still found a way to slam in six kills for the Geckos
4th set
With a 2-1 lead, the Titans looked to finish out the game in front of their senior night crowd.
With Buekis orchestrating Tiyan's hitters, both Malana and Nash Ericsson were able to bring in five kills for the Titans while Skyler Blas registered four. Even Buekis was able to get in on the action, as he recorded a kill himself after a GW passed a gimme over the net in prime position.
"I believe we needed [to lose] that first set as an eye-opener for us. We were getting slightly complacent, so we needed that loss to motivate us to push forward," said Tiyan's outside hitter Nash Ericsson.
Despite the loss, the Geckos seem to be playoff ready after being able to contend with Tiyan early in the match. They remain at fourth place in the league, and with one game left in their regular season, the Geckos look to improve their seeding before playoffs.
GW's JV was able to win over Tiyan in straight sets (25-23, 25-22).
PHOTO GALLERY BROUGHT TO YOU BY: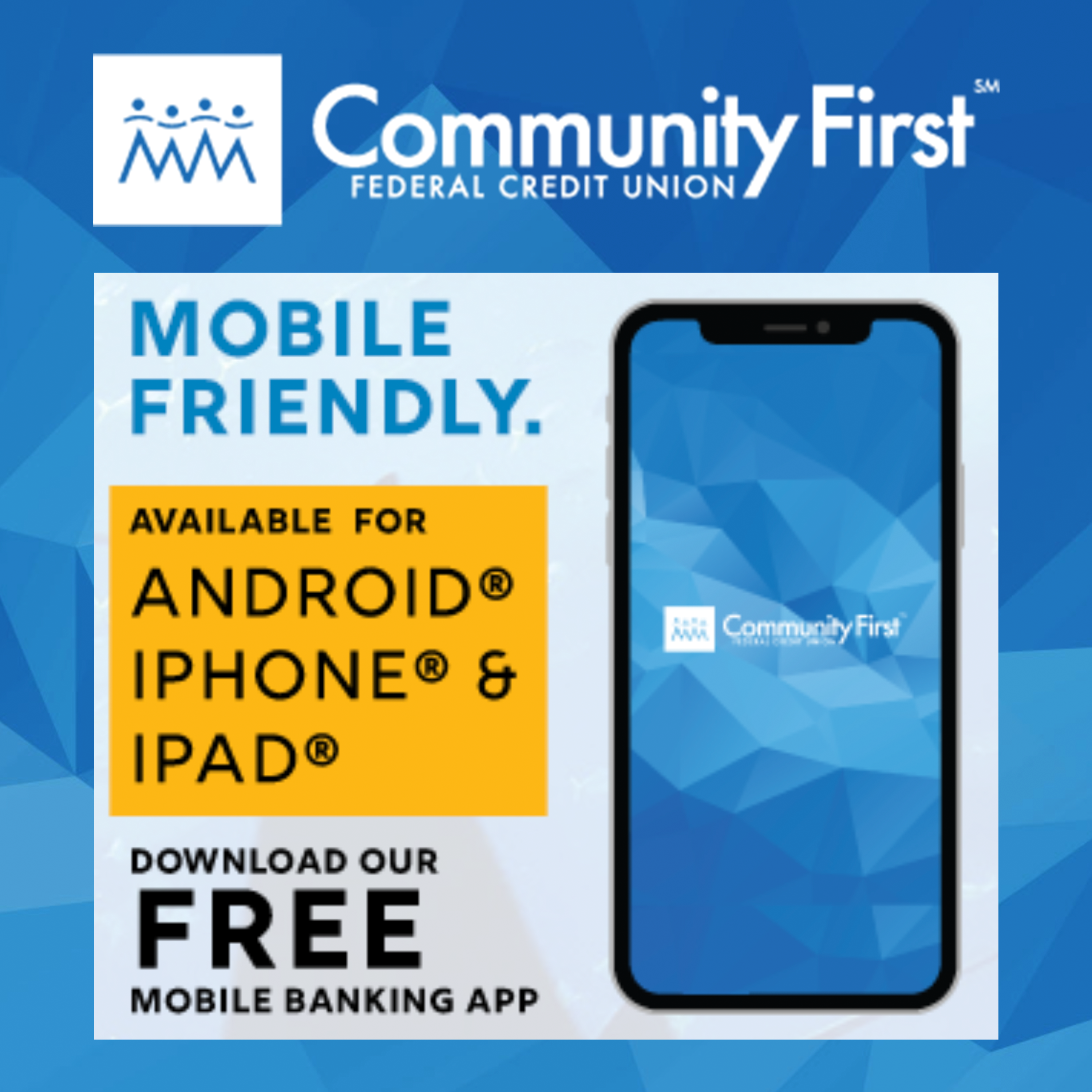 GPS Sports Calendar
SU

MO

TU

WE

TH

FR

SA
Events for November
1st
04:30 PM - 08:00 PM
JFK
05:30 PM - 08:00 PM
Various
05:30 PM - 08:00 PM
Various
Events for December
2nd
09:00 AM - 05:00 PM
FD Phoenix Center
10:00 AM - 03:00 PM
Various
10:00 AM - 04:00 PM
Various
Events for December
3rd
06:00 AM - 08:00 AM
Hilton Hotel
Events for December
4th
04:15 PM - 06:30 PM
Various
04:30 PM - 08:00 PM
GW Field
05:00 PM - 07:00 PM
Okkodo
Events for December
5th
04:00 PM - 06:00 PM
Various
05:00 PM - 08:00 PM
Various
06:00 PM - 08:00 PM
TBA
Events for December
5th
No Events
Events for December
7th
04:00 PM - 06:00 PM
Various
04:15 PM - 06:30 PM
TBA
Events for December
8th
05:00 PM - 08:00 PM
Various
Events for December
9th
Events for December
10th
05:00 AM - 09:00 AM
Skinner's Plaza, Hagatna
09:00 AM - 05:00 PM
UOG Field
Events for December
11th
04:00 PM - 06:00 PM
Father Duenas
04:15 PM - 06:30 PM
Various
Events for December
12th
04:00 PM - 06:00 PM
Various
05:00 PM - 08:00 PM
Various
Events for December
12th
No Events
Events for December
14th
04:00 PM - 06:00 PM
Various
04:15 PM - 08:00 PM
TBA
Events for December
15th
05:00 PM - 08:00 PM
Various
05:30 PM - 09:00 PM
TBA
Events for December
16th
08:00 AM - 04:00 PM
10:00 AM - 03:00 PM
Various
10:00 AM - 04:00 PM
Various
Events for December
16th
No Events
Events for December
18th
04:30 PM - 06:00 PM
Harvest Christian Academy
Events for December
19th
04:00 PM - 06:00 PM
Various
05:00 PM - 08:00 PM
Various
Events for December
19th
No Events
Events for December
21st
04:00 PM - 06:00 PM
TBA
Events for December
22nd
05:00 PM - 08:00 PM
Various
Events for December
23rd
10:00 AM - 04:00 PM
Various
04:00 PM - 10:00 PM
Okkodo
Events for December
23rd
No Events
Events for December
24th
No Events
Events for December
25th
No Events
Events for December
27th
05:30 PM - 07:00 PM
TBA
Events for December
27th
No Events
Events for December
29th
05:30 PM - 09:00 PM
TBA
Events for December
29th
No Events
31

1

2

3

4

5

6
Events for December
30th
No Events