[sixcol_five_last]
By Rob Leon Guerrero
Friday night the Okkodo Bulldogs took a bite out of the competition as they overwhelmed the Guam High Panthers. With a dangerous pressure on defense, the Bulldogs won in convincing fashion beating the Panthers 50-30 in front of an enthusiastic crowd of supporters, despite a dominating performance from Panthers center Alison Bowman who dominated the paint all game. This was not enough however, as Felicia Borja continued her stellar season, leading the charge for Okkodo.
The opening quarter featured a Bulldogs defense that wreaked havoc on the unsuspecting Panthers. Okkodo point guard Chyna Ramirez hounded the Panthers ballhandlers, frustrating them into careless turnovers, and the Bulldogs recorded six steals in the quarter.
The Panthers capitalized in the low post, running their offense through Bowman, who finished with 10 points and 10 rebounds at the half. The Panthers also outhustled the Bulldogs, outrebounding them 23 to 14, but failing to capitalize and trailed 18-11 at the half.
The second half of the game saw much slower and inconsistent attack from both teams, while careless errors seemed to plague both sides. Bowman and teammate Sabrina Sabel showed flashes of excellent teamwork breaking down the Bulldogs defense with their "give-'n-go" plays, showing sparks of life in the Panthers otherwise stagnant offense. However, Borja proved to be the unstoppable force, slicing through the towering Panthers defense of Bowman and Taylor Bagwell, scoring nine points in the third quarter alone.
Brianna Delgado established herself as a defensive presence, denying the Panthers any opportunity of a comeback, as the Bulldogs closed out the game easily, securing the 50-30 win. Borja and Delgado, who are teammates and family, both emphasized teamwork as the foundation for their success on both ends of the court.
"I think we improved on our defense tonight, and we were really working well together," said Delgado. "[On offense] we were communicating and always looking for our open teammates, and that's how we played tonight."
"I don't think that I played my best game tonight," the charismatic Borja said, commenting on her play which was erratic at certain points of the game. "Do better? I can always do better."
Borja finished with 22 points, five rebounds and three steals while Delgado showed a balanced game with eight points, seven steals and four assists. Bowman finished with 22 points for Guam High, along with 17 rebounds and five blocks. With the win, Okkodo improves to 7-1, enough to keep hold of the top seed in the Taga division, while the Panthers fall to 2-6 on the season.
In other games
Okkodo def. Guam High (JV) 40-11
St. John's def. GW 55-37
Notre Dame def. St. Paul (Varsity) 43-40, (JV) 43-26
Academy def. JFK 46-25
– Cougars' Kara Duenas 17 points, Alina Bonto 13 points
Southern def. Sanchez 65-27
– Dolphins' April Talledo 24 points, Tanya Flores 11 points
– Sharks' Shania Aguon 19 points
[/sixcol_five_last][useful_banner_manager_banner_rotation banners=16, 38, 51 interval=8 width=120 height=600 orderby=rand]
[fbshare url="http://www.gspnlive.com/basketball/bulldogs-oust-panthers/" type="button"][fblike url="http://www.gspnlive.com/basketball/bulldogs-oust-panthers/" style="standard" showfaces="false" width="450″ verb="like" font="arial"]

2022 GSPN I MÅS METGOT COMPETITION
2022 GSPN I Mås Metgot Competition Recap
2022 GSPN I MÅS METGOT COMPETITION
2022 GSPN I Mås Metgot Competition Recap
2022 GSPN I MÅS METGOT COMPETITION
2022 GSPN I Mås Metgot Competition Recap
COMING SOON …
Sat: Origin Power Lifting Meet 
ISA Girls Volleyball/Boys Soccer Finals
QUICK HITS
Guam runners complete London Marathon. Former Guam top runners Charlie Epperson and Aysha Perez Epperson along with Cameron ONeal completed the 42nd London Marathon.
Charlie 2:47:56
Cameron 2:59:49
Aysha 3:51:04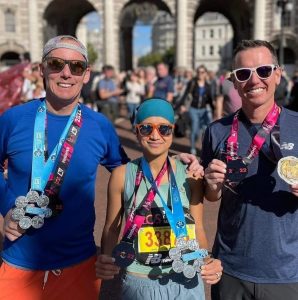 ———————————————–
Trevin Jones drops a unanimous decision 30-25, 30-27, 30-27 to Raoni Barcelos in UFC Fight Night 211 in Las Vegas.