1 Magtoto Christopher MO 1.22.00
2 Blas Richard MO 1.26.22
3 Pangelinan Justin MJ 1.27.59
4 Derry Joe MO 1.28.31
5 Bordallo Rodney MM 1.28.38
6 Newbauer John MO 1.31.32
7 Ingvarsson Kristina FSM 1.31.46
8 Macaluso Rhea FO 1.31.42
9 Jamison Tommy MO 1.32.31
10 Paet Sherwin MO 1.32.42
11 Bowden Joe MO 1.34.52
12 Garrido Roby MO 1.37.00
13 Calvo Mark G MS 1.37.15
14 Armamento Larry MS 1.38.35
15 Kawasaki Namiko FM 1.39.28
16 Carey Mieko FSM 1.39.40
17 Garcia Dario MSM 1.39.48
18 Kawasaki Isa MM 1.40.50
19 Soichy Jack MSM 1.42.31
20 Perez Ayshalynn FO 1.43.27
21 Lazaga Ferdinand MM 1.43.36
22 Temerowski Mike MM 1.43.40
23 Hanyu Michio MSM 1.46.10
24 Elizaga Romeo MS 1.47.14
25 Hart Ron MSM 1.49.03
26 Kunimoto Killy MGM 1.49.33
27 Gumataotao Andrew MO 1.50.26
28 Lorenzo Geronimo MGM 1.50.36
29 Dela Cruz Robert MM 1.50.50
30 Dalangin Julio D MM 1.51.16
31 Garcia Mylene FM 1.51.26
32 In Kwon Baik MS 1.52.04
33 Fruas John MM 1.52.29
34 Oviedo Alex MS 1.53.20
35 Kamon Nick MO 1.53.42
36 Lyell Edward MM 1.53.49
37 Cerbo Ouyer MM 1.54.11
38 Soriano Dean MM 1.54.14
39 Burnett Allie FO 1.54.46
40 Chibana Manabu MM 1.55.37
41 Pablo Ryan MO 1.55.46
42 Padilla Sheryl FO 1.56.08
43 Tamondong Dion MSM 1.56.54
44 Anderson Jack FO 1.57.33
45 Castro Justin MSM 1.58.30
46 Donovan Matt MSM 1.58.48
47 Peroy Marissa FSM 2.00.35
48 Montelya Benji FM 2.01.35
49 Fernandez Ted MM 2.03.03
50 Fisher Anita FSM 2.04.04
51 Word Tressie FSM 2.04.14
52 Lewis Diane FSM 2.04.17
53 Haad Sana FSM 2.04.18
54 Ritzman Lisa FSM 2.04.20
55 Takako Matsubara FM 2.05.26
56 Lyell Rieko FM 2.06.55
57 Santos Joseph MS 2.07.28
58 Martinez Max MM 2.08.09
59 Gibson Ray MS 2.08.10
60 Pulmones Paz Jennifer FSM 2.08.40
61 Jones Carl MM 2.10.31
62 Morrison John MSM 2.10.38
63 Abagatnan Ron MSM 2.10.48
64 Quitugua Maria FSM 2.10.52
65 Tolentino Armando T Jr MSM 2.11.10
66 Abagatnan Dorris FSM 2.11.18
67 Palomo Frank MSM 2.11.54
68 Molod Jonathan MSM 2.12.43
69 Oviedo Sonja FM 2.13.07
70 Blas David MM 2.17.23
71 Pangelinan Jocelyn FM 2.17.29
72 Lao Rene MM 2.19.04
73 Portin Beny MS 2.19.09
74 Calvo May FSM 2.19.25
75 Yu Johnny MGM 2.20.36
76 Soriano Thelma FM 2.20.41
77 Pineda Debbie FSM 2.21.59
78 Tkel Leo MM 2.22.09
79 Sablan Caroline FS 2.23.13
80 Fukumoto Mikiya FS 2.25.53
81 Hechanova Yuka FM 2.26.03
82 Yano Noelani FSM 2.26.04
83 Hameister Arthur MS 2.26.12
84 Fialkoff Linda FO 2.29.53
85 Teodoro Linda FS 2.30.09
86 Treltas Randy MSM 2.30.40
87 B Connie FM 2.30.40
88 Harvey Richard MGM 2.32.53
89 Masculino Mamor MO 2.33.36
90 Hart Bree FO 2.34.32
91 Andaya Manny MM 2.40.47
92 Alves Maria FM 2.40.47
93 Suzuki Kumiko FM 2.40.53
94 Penaranda Yolanda FS 3.03.08
95 Koshiba Geri FSM 3.03.10
96 McNinch Ron MM 3.51.30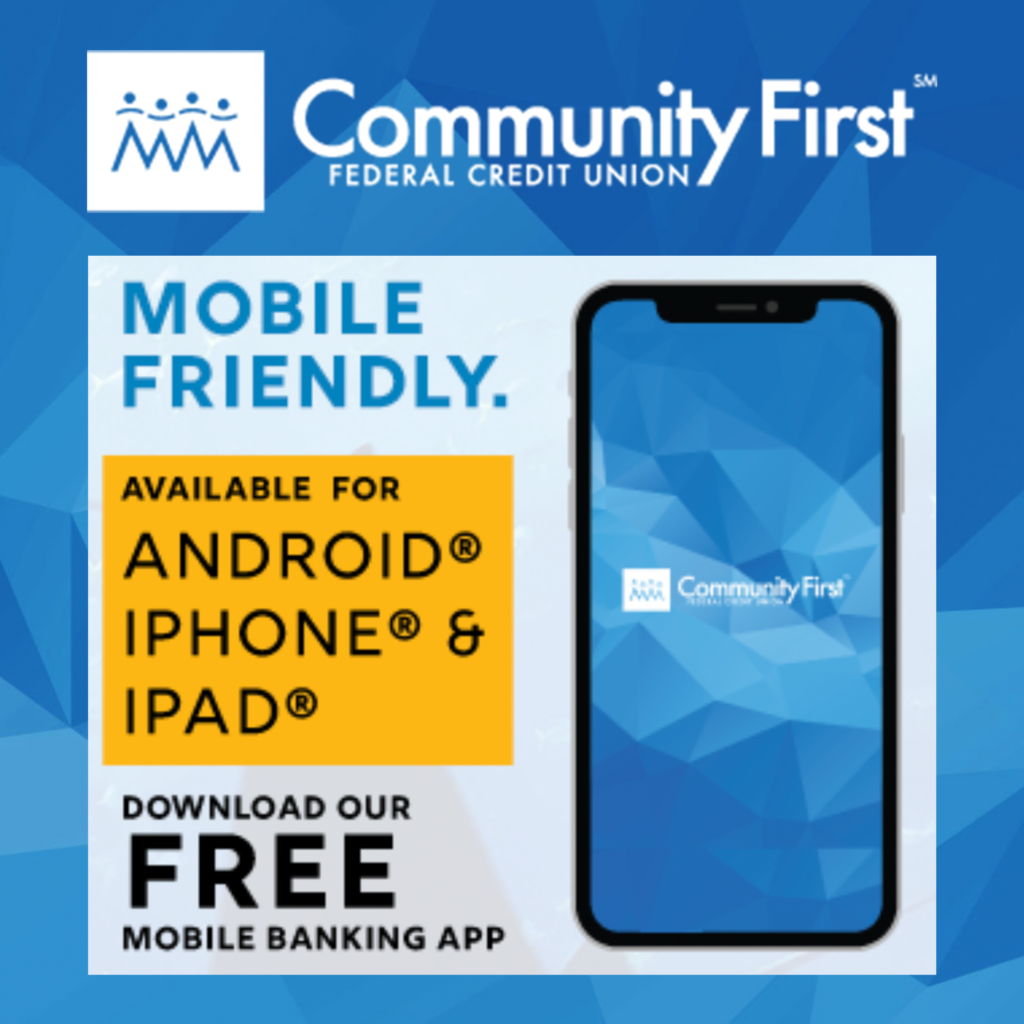 GPS Sports Calendar
SU

MO

TU

WE

TH

FR

SA
Events for October
1st
Events for October
2nd
No Events
Events for October
3rd
Events for October
4th
07:00 PM - 09:00 PM
Events for October
5th
06:00 AM - 08:00 AM
Chamorro Village
09:00 AM - 05:00 PM
07:00 PM - 10:00 PM
Guam High
Events for October
6th
09:00 AM - 05:00 PM
Events for October
7th
No Events
Events for October
8th
No Events
Events for October
9th
No Events
Events for October
10th
Events for October
11th
Events for October
12th
10:00 AM - 04:00 PM
Various
Guam High
Events for October
13th
07:00 AM - 09:00 AM
Ypao Beach
10:00 AM - 04:00 PM
Various
Events for October
14th
No Events
Events for October
15th
Events for October
16th
01:00 AM - 03:00 AM
Events for October
17th
No Events
Events for October
18th
10:00 AM - 06:00 PM
Andersen AFB
07:00 PM - 10:00 PM
GW Field
Events for October
19th
GW Field
07:00 PM - 11:00 PM
Leo Palace
Events for October
20th
No Events
Events for October
21st
No Events
Events for October
22nd
Events for October
23rd
No Events
Events for October
24th
No Events
Events for October
25th
Events for October
26th
07:00 PM - 09:00 PM
Yigo Fire Station
27

28

29

30

31

1

2
Events for October
27th
No Events
Events for October
28th
No Events
Events for October
29th
No Events
Events for October
30th
No Events
Events for October
31st
No Events
Foody's 5 Fun Facts
Bodybuilder Bikini Champion Jeralyn Mesa
DID U KNOW?
Former FD Friar running back De'Aundre Cruz is playing a new role in his first year of college football for the Southwestern Jaguars at Linebacker.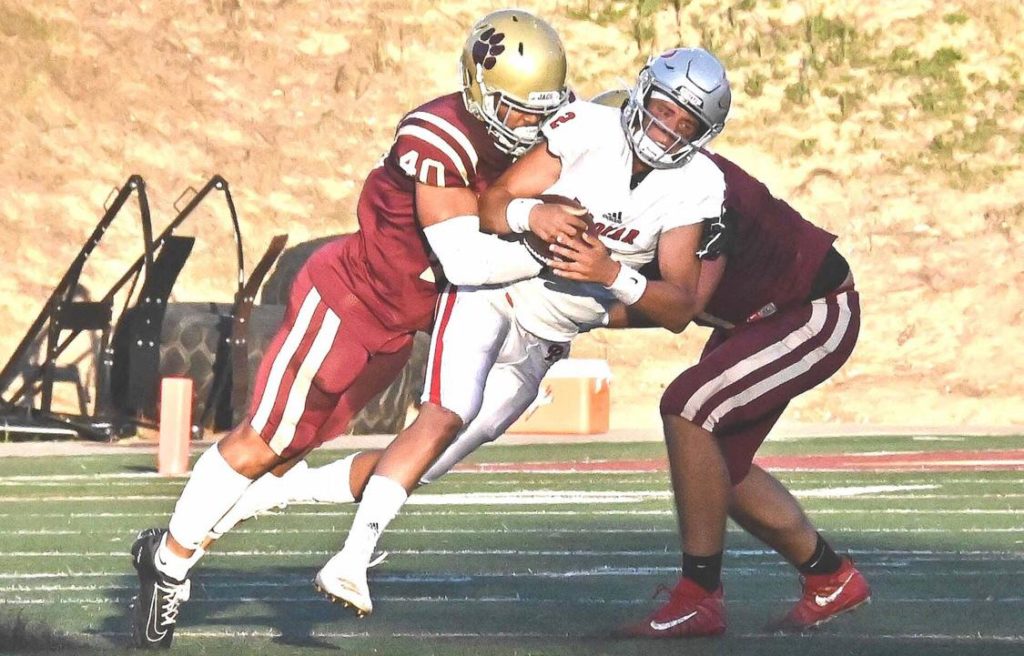 COMING SOON …
– FIFA: Guam vs. Syria Oct. 15
– High school playoffs
– High School Football All-Star Draft
– NFL Week 7:  Steelers bye
QUICK HITS
Wayne Blas runs a new PR in the Army 10-Miler in Washington D.C. in a time of 54:07.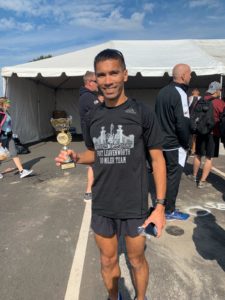 —————————————————-
Miyuu Yamamoto drops a tough 2nd round TKO bout in Rizin 19.