By Robert Balajadia
[useful_banner_manager_banner_rotation banners=39,40,42,43,44 interval=5 width=300 height=300 orderby=rand]
POHNPEI – The indoor sports survived schedule changes on Saturday with field sports taking a big hit as Guam's men's basketball team grabbed their first playoff win to advance to the semifinals, the men's volleyball team beat a tough Chuuk team, and the makeup day for all the games will be played out Sunday with the volleyball semifinals being moved up to avoid a one-day medal rounding.
Guam Wins Big In First Playoff Game Against Chuuk
It took Guam a quarter and a half to settle into the game against Chuuk with the game tied at 23 early in the second quarter after Chuuks point guard Action Aiashy hit a deep three pointer, but Guam then closed the quarter on a 23-2 run led by Joe Blas to drop Chuuk in the first playoff game 83-51.
Guam's Dom Sablan made a no look pass to big man Seve Susuico to break the 23-all tie then Guam's defensive forced Chuuk into four straight bad shots which led to easy points for Guam before Blas took over.
Blas hit a jump shot in the corner to give Guam a 30-23 lead and then added a three pointer from the wing and a layup plus the foul plays later to give Guam a 40-23 lead. Blas finished with a game high 24 points and continues to do well for Guam in the Mirco Games.
James Stake got cheers from the crowd in the 3rd quarter scoring 11 straight points for Guam which included three-straight three pointers to go up 68-29 late in the quarter. Susuico also got the crowd going off two big blocks which aided in the transition three pointers for Stake, who finished with 15 points.
Playing for Chuuk was former Okkodo basketball and volleyball star Maks Kepwe, but foul trouble denied Kepwe from making too much of an impact. Edy Nifon led Chuuk in scoring with 15 points while Kepwe was held to just nine points.
Guam now moves into the second round of the playoffs which is scheduled to take place Monday with their opponent still yet to be decided.
Chuuk Gives Guam A Battle
The Men's volleyball defeated Chuuk in three sets 25-19, 25-23,25-20 but they were challenged every set with majority of the crowd cheering on Chuuk.
After losing the first set, Chuuk came out strong grabbing a quick 4-1lead. Guam's Derrick Wahl then took over grabbing two of three kills to give Guam back the lead 6-5. Anthony Crisostomo then unloaded a vicious shot with bad intentions right down the center of Chuuk's blockers getting an 8-7 lead.
Wahl was then set up by teammate Robert Borden twice in a row which resulted in back-to-back kills for a 14-11 lead.
Chuuk scored two points off Guam kill attempts that went out of bounds tying the game at 14. Wahl then smashed home another kill to go up 16-14 preceded by Chuuk service error.
Guam had trouble midway through finding their place on kill attempts as Chuuk took an 18-17 lead. Crisostomo came storming through a play later to tie the game with another dead shot.
Wahl got kills on the 23rd and 25th point to close out the set denying Chuuk from taking one.
In-between action, The voice of Guam and women's volleyball Joneen Terlaje was challenged by a fan from Chuuk in a center court dance off with Terlaje carrying the Guam flag on her back. Even in a short dance-off Guam was determined to win with Terlaje stealing the show late doing her best impression of Miley Cyrus.
Chuuk kept the score close through the first 15 points but subs Kevin Perez and Allander Ebeo made an immediate impact getting Guam points off blocks and serves. Guam's Alaska boys Crisostomo and Perez went up and shared a block to put Guam up 20-17 as the two briefly celebrated.
Team captain PJ Quintanilla was all over the first set and added finishing touches in the final points getting back-to-back serve aces followed by a kill from Perez to go up 24-19 eventually closing out the game.
Sunday Schedule
What was supposed to be a day off for most teams has instead turned into an action packed event for all the members of team Guam.
8 am – Guam Women's volleyball vs. Pohnpei (semifinals)
8 am – Guam Tennis medal rounds
9 am – Women's fast pitch softball (make-up game)
9 am – Table Tennis
11 am – Men's fast pitch softball (make-up game)
1 pm – Men's baseball vs. Kosrae (winner advances to gold medal match)
8 pm – Men's volleyball (semifinals)
8 pm – Women's basketball vs. Pohnpei (end of pool play)
PHOTO GALLERY:

GPS Sports Calendar
SU

MO

TU

WE

TH

FR

SA
28

29

30

1

2

3

4
Events for July
1st
No Events
Events for July
2nd
No Events
Events for July
3rd
No Events
Events for July
4th
No Events
5

6

7

8

9

10

11
Events for July
5th
No Events
Events for July
6th
No Events
Events for July
7th
No Events
Events for July
8th
No Events
Events for July
9th
No Events
Events for July
10th
No Events
Events for July
11th
No Events
12

13

14

15

16

17

18
Events for July
12th
No Events
Events for July
13th
No Events
Events for July
14th
No Events
Events for July
15th
No Events
Events for July
16th
No Events
Events for July
17th
No Events
Events for July
18th
No Events
19

20

21

22

23

24

25
Events for July
19th
No Events
Events for July
20th
No Events
Events for July
21st
No Events
Events for July
22nd
No Events
Events for July
23rd
No Events
Events for July
24th
No Events
Events for July
25th
No Events
26

27

28

29

30

31

1
Events for July
26th
No Events
Events for July
27th
No Events
Events for July
28th
No Events
Events for July
29th
No Events
Events for July
30th
No Events
Events for July
31st
No Events
Foody's 5 Fun Facts
St. John's Knight Aarman Sachdev
DID U KNOW?
Since forming the GNYFF in 2009, the league has never gone without a season until 2020. The league announced their plans to cancel the 2020 season amidst the COVID-19 pandemic.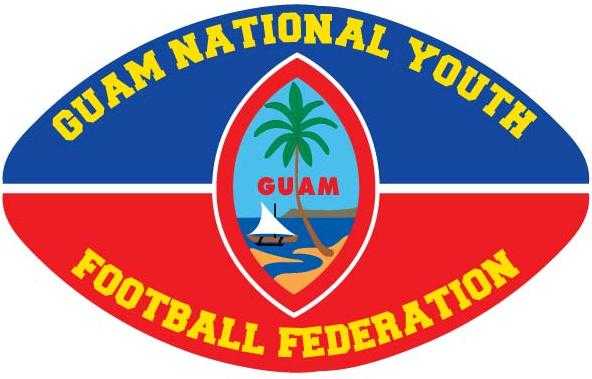 COMING SOON …
ALL SPORTING EVENTS HALTED DUE TO THE CORONAVIRUS ISSUE
QUICK HITS
RIP: Former Guam football player Phil Mendiola, shown here with son Tano, passed away in Las Vegas due to a heart attack. Mendiola played for numerous Guam teams from youth to varsity. He was 39.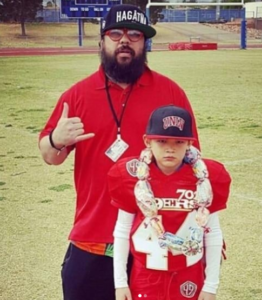 —————————————————-
Morgan McKenna (left with black face mask) poses for a photo with Guam Football Association Technical Director Sang Hoon Kim (seated, with blue face mask) and Guam Football Association Assistant Technical Director Ross Awa (standing) after signing his letter of commitment to play intercollegiate men's soccer for Muskingum University in Ohio. The Fighting Muskies compete in NCAA Division III's Ohio Athletic Conference.