By Niko Bulaon
The Okkodo Bulldogs withstood the strong-driven JFK Islanders by coming back late in the fourth quarter for the tough win, 51-48, at the JFK gym Saturday night.
At the start of the fourth, it didn't take long for Bulldog guard Vernave Gustilo to put in a short jumper, cutting the Islanders lead to one, 34-33. But a quick three from Kurtis Silva and two made free throws by Ricky Pak put the Islanders back up. With JFK looking to extend their numbers, Okkodo looked to cut into their opponents' lead after back-to-back layups by Jeddou Antonio and Ben Borja, 41-40.
With the Bulldogs right on their tail, the Islanders tried to put up the easy buckets. But block by Borja on an attempted layup by Pak slowed the Islanders' offensive push. Still down and less than three minutes to go, Gustilo put up a three-pointer and a short jumper to put his team ahead of the Islanders, 45-43.
With a minute left in the game, the Islanders tried to rally back after a layup from Perez. But Gustilo's speed had his opponents falling back; Gustilo ran down the court after a rebound, to be shortly stopped by two Islanders only to cross up both players while on the ground and put in the easy lay up, putting the Okkodo crowd on their feet.
Only seven seconds left on the clock and the score at 50-45, the Islanders found Perez open to hit the uncontested three. But as time started to quickly expire, JFK was forced to foul their opponents; Bulldogs Randell Diego put in one free throw to give the Islanders a chance to tie the game. The last-minute three by William Belger was short of the basket, giving Okkodo their second win.
"Our coach [Ian Inocencio] told us to play the game that we usually play, to keep our composure, and to not let the crowd get to us," said Antonio about their motivation in the fourth quarter.
The first quarter saw the determination both teams possessed. A three by both Perez and Pak put their team ahead of Okkodo, but behind Antonio, the Bulldogs tied it at 8-8 before the end of the quarter.
In the beginning of the second quarter, a layup by Gustilo got the Bulldogs offense running, but another three from Perez showed the offensive power of the Islanders. As Okkodo tried to rally passed their opponents after easy lay-ins by Garren Reyes, back-to-back threes from Belger extended the Islanders' lead, 23-16. A last-minute short jumper by Bulldogs Shawn Bulala put the score at 24-18 at the end of the first half.
It wasn't long for Belger to hit two more three-pointers over the extended hands of the Bulldogs in less than a minute at the start of the second half, putting the score at 30-18. But Antonio answered back with three back-to-back layups and teammate Karl Malencio added another four points to cut JFK's lead to three, 34-31, heading into the last quarter.
"We just have to keep our composure; two wins does not define us this season," said Antonio about his team's hard-fought win.
Antonio led Okkodo with 14 points, eight rebounds, and a steal. Gustilo contributed with 11 points and an assist. Perez led JFK with 15 points and five rebounds with the help of Belger with 12 points (all coming from three-pointers), nine rebounds, two assists, and two steals.
Other Scores
Okkodo 51, JFK 48
GW 49, ND 47
St. Paul 56, Harvest 36
Sanchez 49, St. John's 33
[doptg id="6″]

Foody's 5 Fun Facts
Sanchez QB Jayton Penaflor
DID U KNOW?
Kein Artero has a list of who's who of Artero uncles who've starred in Guam's gridiron: Andre Artero UOG Tritons & Hals Angels OL, Bubba Artero UOG Tritons & Hals Angels OL, Kenny Artero SSHS DB/Baseball Pitcher, Jesse Sablan FD & Hals Angels FB, Roland San Nicolas FD & Hals Angels OL, Chuck Ada SSHS & Hals Angels DB,  Ed "Rock" Artero SSHS & Hals Angels MLB, "Wild" Bill Ada FD & Hals Angels ML, Jared Ada FD & Hals Angels WR/Utility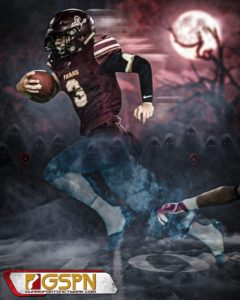 COMING SOON …
– 24th Marianas Fishing Derby
– NFL Week 3: Steelers at 49ers
– Jon Tuck's Bellator debut
QUICK HITS
Dana Holmes is the new UOG men's head basketball coach. In the last two years, he was a coach at FBLG Middle School and most recently a PE teacher at GW.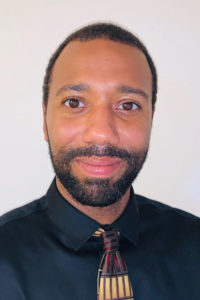 —————————————————-
Pro triathlete Mieko Carey finished third in XTERRA Japan on Sunday in a time of 3:43:02. Her career was on hiatus for a couple of years raising her twin children. It's safe to say the 40-year-old is back in top form. Congratulations Mieko san!