[useful_banner_manager_banner_rotation banners=9,17,18 interval=8 width=120 height=600 orderby=rand]
By Jeff Ochavillo
ACS 72, Skyy Vodka 35
The ACS Investors took full control of Sunday night's game getting everyone involved, thus getting themselves the 72‐35 win over Skyy Vodka here in the Yigo gymnasium.
From the beginning of the game you can tell the Investors were not going to take this team lightly. After winning the jump ball, they weren't going to waste any time trying to get the lead so they gave the ball down low to Reed Mayer for the first basket in the game. . From there ASC bombarded Skyy Vodka with perimeter and three point shooting giving them a 13­‐0 run in the first 6 minutes of the game.
Skyy Vodka was hesitating, trying to get some momentum going to stop the bleeding, but eventually, Carlito Edvada gets to the free throw line and sinks two of his free for the first point for his team.
But before heading to the end of the half, with ASC committing back-­‐to-­‐back turnovers, Skyy Vodka took advantag giving them the 7-­‐2 run with a long three pointer from David Santos and short jumper from Carlito.
Different from the first half, ASC Investors became more aggressive on defense with double teaming and giving them the open breaks. Learning from the mistakes they made in the first half, ASC took the game up a notch by collectively scoring 58 points in the 2nd half.
Reed Mayer got the crowd on its feet and putting them in awe as he took flight to throw down the tomahawk. Despite getting the technical, ASC were going to let one call put them down. They continued getting shots from Blas and Carlos, plus drives from Sebastian.
Within the 12th minute of the game, the lead was out of reach for Skyy Vodka, Even though they dropped 13 points in the last 2 minutes of the game, it was not enough to match the excellent shooting and fast breaks from ASC.
Reed Mayer led the game and his team with 16 points, with teammate Blas contributing 13 points. David Santos led the Skyy Vodka with 14 points overall.
Other Scores
Cosla 55, Pepsi 53
In a close game, Charlie Bombase of Cosla gave a performance by retaining 26 points and giving his team the win. Pepsi's Vince Bautista provided the team with a total of 16 points.
MVP Stars 54, Calvo's Insurance 48
MVP Stars' Mervin Martin was the game high scorer collecting a total of 15 points. Calvo's Insurance's Rashaun Blas was a point behind leading his team with 14 points.
GSM/DLX def. Sticky Bandits via forfeit
LA Painting 60, BME & SON 53
Despite falling a bit short in a close game of catch-­‐up, BME's Staana was able to put in 19 points to be game high scorer. LA's Cruz and Yu worked in sync and both received 13 points to get the win.

National Guard Athletes
Scott Eclavea
Scott Eclavea is a jiu-jitsu black belt and an accomplished MMA fighter. The Guard has given him an outlet in combatives to display his martial art skills, where he's become a head instructor for that program. Eclavea has served since coming out of high school and the Guard has only changed his life for the better.
COMING SOON …
LIVE FOOTBALL ON GSPN
Semifinals: #1 FD vs. #4 Southern (Friday 7 pm)
GSPN Preseason Basketball Tournament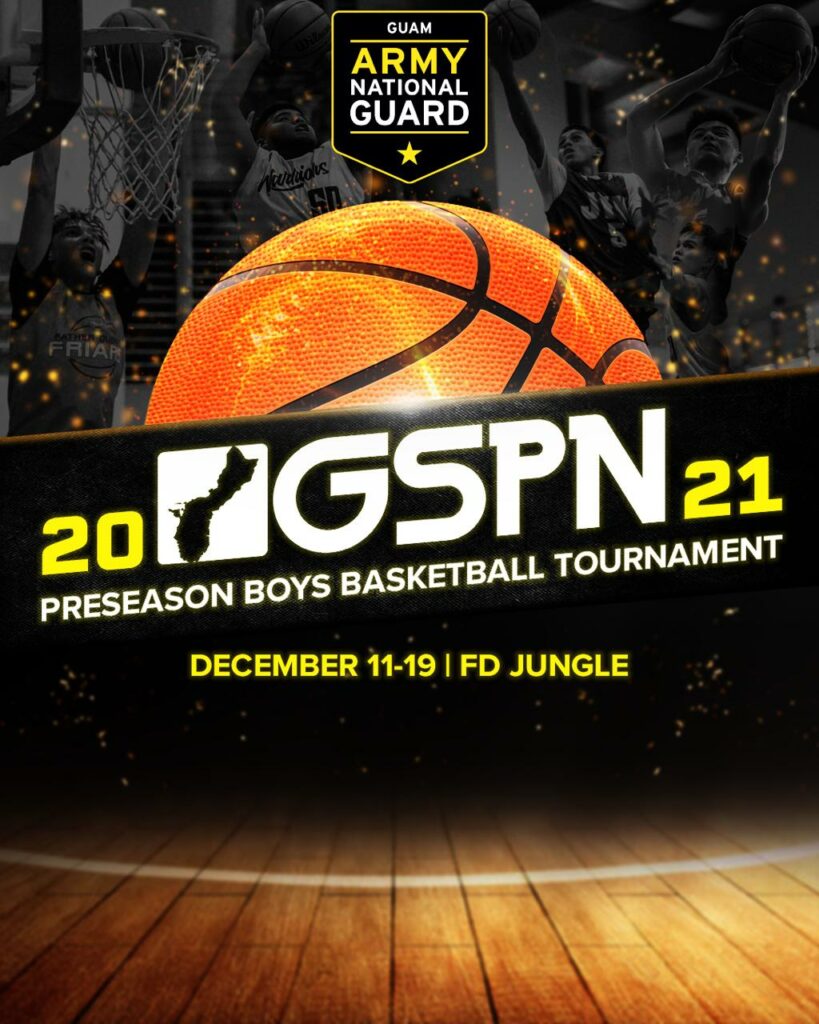 QUICK HITS
Robert Artero Maley recently captured the 182-lb. division of the Costa Mesa Classic, winning via pin in 4 out of 5 matches. Robert is a 4-year varsity wrestler at San Clemente HS (Tritons) and is currently ranked 15th in California's high school scene. He is the son of Jacque Artero Maley (AOLG 1991).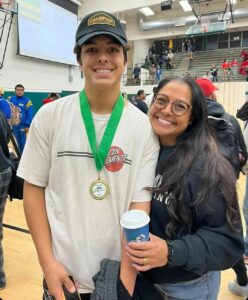 ——————————————–
Pat Taitano and Rich Abiador, teammates on the 1995 SPG volleyball team, have led their high school girls volleyball teams to the Washington State Championships in Yakima, Wa.
Taitano coaches Mt. Rainier High while Abiador leads North Creek High.
There for support is Dr. Mark Perez, a health professor at Central Washington University and a former UOG volleyball player.