By Robert Balajadia
The first local cross fit program on Guam started out as just a workout class for those enlisted in the military called "CrossFit 671." Then head instructors Ben Guerrero and George Charfauros wanted to open the opportunity for those living on Guam to have access to the training which eventually led to the opening of Chamorri Crossfit.
Pronounced (Cham-or-eye), the gym located at 221 Pick a nail road in Tamuning (the road between Chevy and Denny's Restaurant) separates itself from other gyms on island simply because of the floor space and availability of staff around the clock, like trainer and coach Abe Burke. All trainers are Level 1 certified coaches.
"With us having the biggest gym we have the space and coaches to accommodate all of our members. We have more than a dozen coaches," stated Crossfit Head coach David Santos.
The gym's staff is also almost entirely made up of military veterans or those currently enlisted.
Having plenty of coaches on hand and ample floor space allows Chamorri Crossfit the ability to host two different types of classes at the same time while giving others the ability to use the equipment outside of the groups.
The two groups are the performance level groups and fitness level groups.
The performance groups is where the experienced Crossfitters are and who are familiar with the workouts who only need fine tuning.
The fitness group is for those who are entry level Crossfitters and are still getting used to the movements and weights.
Although separated in weights and performance level everybody does the WOD (work out of the day) which has the whole gym rocking.
Aside from space and coaches, the other most noticeable difference stands near the middle of the gym in a giant workout stand called "The Green Ninja." This stand allows Crossfitters a range of workouts to do similar ninja workout trainings hence the name.
"We call it 'The Green Ninja' because you're able go through an obstacle which allows you to do monkey bar movements, lifts, ring movements, pull ups, and pretty much everything. It can also accomadate up 12 people at one time!"
The gym has seen a steady flow of participants increase since opening three months ago.
Guam's Crossfit Community
Crossfit gyms on Guam continue to rise but there is no animosity between gyms as each CrossFitter on Guam is believed to be part of giant community.
"We're just here to help people and we're focused specifically on our athletes. We want to provide people the chance to live a fit life and keep people healthy and enjoy the camaraderie that we bring together. We've got great community here that supports each other," stated Santos.
The members of Chamorri Crossfit are very involved in the community having participated in local events such as the Cocos Crossing, USCG Remember Run/Obstacle Course, and the 4th Guam Perimeter Relay to name a few.
For those who still have reserves about Crossfit imagine this.
"If you were to pick up something off the floor, like a grocery bag, then we would consider that a dead lift. If you sit down on a chair then we would consider that a squat. We focus on life movements and we integrate them with weights. We make sure you understand the understand and perform the movements correctly then we focus on the consistency. Crossfit is for anybody," ended Santos.
Notes:
CrossFit extraordinaire Nicole Tainatongo is a product of "CrossFit 671" and trains at Chamorri Crossfit regularly. Tainatongo won first place in the CrossFit Asia Games in 2013.
CrossFit HQ ultimately decided on Chamorri CrossFit as the name of the gym after selecting between two other undisclosed names.
Chamorri Crossfit was an inception three years in the making.
PHOTO GALLERY:

Foody's 5 Fun Facts
NFL Fan Edition: Sherwin Paet
DID U KNOW?
Frank 'The Crank' Camacho was a competitive youth golfer in Saipan with dreams of making it to the PGA.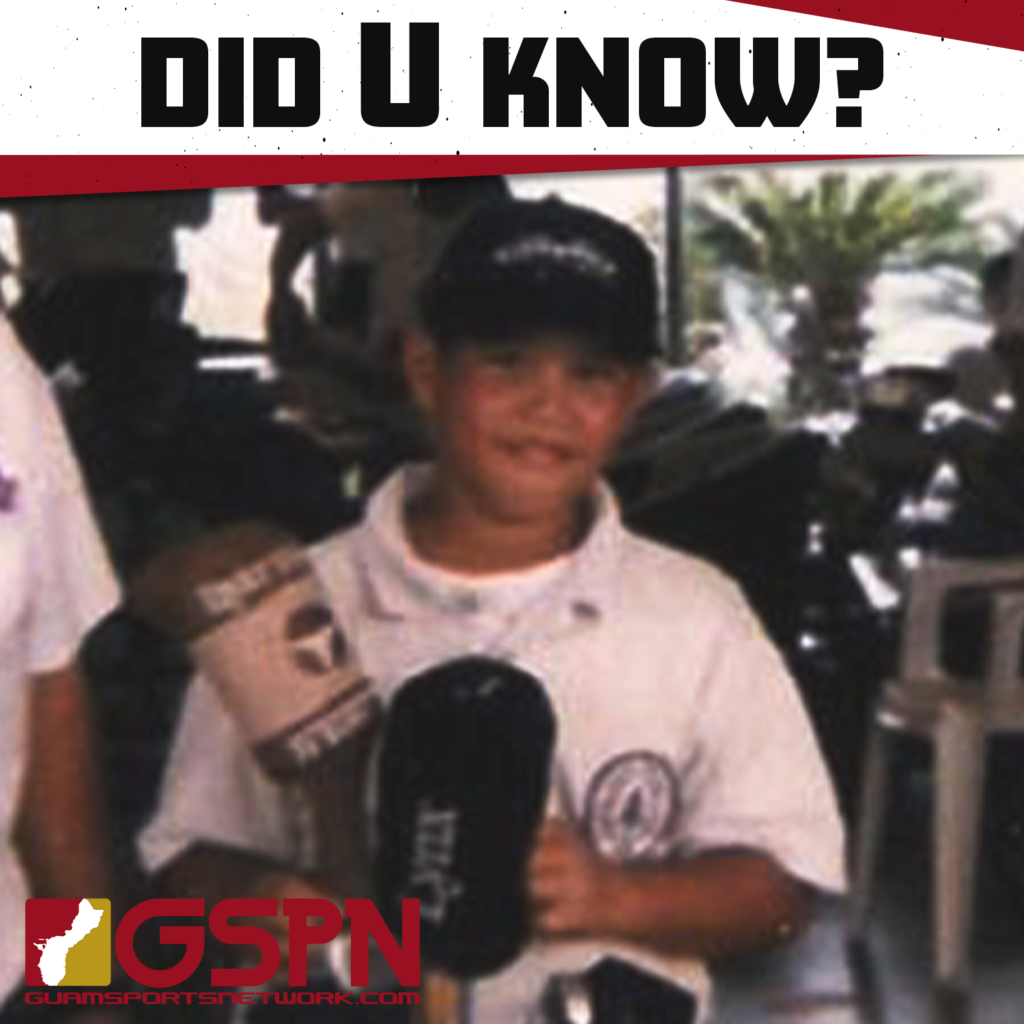 COMING SOON …
ALL SPORTING EVENTS HALTED DUE TO THE CORONAVIRUS ISSUE
QUICK HITS
Brazilian Jiu-jitsu gains another CHamoru black belt.
Johnny-James Lujan earned the honor in Colorado from Professor Tom Lynn, who is also a former US Olympian in taekwondo.
Lujan is the son of Johnny Lujan formerly of Mongmong and Janille Jamero Lujan formerly of Sinajana.