[useful_banner_manager_banner_rotation banners=9,17 interval=8 width=120 height=600 orderby=rand]
By Jesse Santos
Twenty-one-year-old Manami "Mana" Iijima is quite the athlete. This stellar young lady was a top swimmer for many years and is now making headlines in triathlons. At this point, the sky is the limit for Iijima.
At the ripe age of three, Iijima's mother signed her up for swimming lessons. And from that point on, she never looked back. Iijima swam in Japan and then continued when she moved to Guam.
Iijima dabbled in tennis and soccer, but her love was swimming. "Throughout my high school years in Japan, I was able to qualify for the high school national championships and Junior Olympics." She qualified for the Junior Olympics each time they were held, which was twice a year.
Iijima has won medals from numerous competitions. In 2005 alone, she won five bronze from the Mini South Pacific games in Palau and six gold in the Arafura Games in Australia.
The following year, Iijima outshined the competition, similarly to Michael Phelps, winning an amazing ten gold and seven silver medals in the Micronesian Games in Saipan. She impressively medaled in every single event.
In 2010, her team placed third in the Japan High School National Championships in the 400m freestyle relay; her split was 58:30, which sent them to the Junior Olympics where they placed sixth in the open division in the 400m freestyle relay. Her split improved to 57:88. Iijima also took silver in the 200m freestyle, with a personal best 2:05.22.
After high school she kept her suit, but added a bike and running shoes to her collection. Her mom had inspired her to start running 5K's and then one day a book piqued her interest. "When I started having an interest in triathlons last year, I picked up this book called "A Life Without Limits" by Chrissie Wellington. I just fell in love with the sport more and I hadn't even started it then. It got me so excited. I've read that book more than three times."
Iijima just signed up for XTERRA Guam, which is on March 29th trails so I'm getting a lot of help from other triathletes. I am pretty comfortable on the swim and run but biking is still very new to me. I try to be o my bike as much as possible."
Iijima's goals include, "Listen to my body and don't push too hard. Also, to have fun and enjoy doing what I love to do." She also hopes to be as fast as Mieko Carey, Charlie Epperson and Cameron O'Neal, "and all those super fast and inspirational people. Everyone that does sports influences me."
"I like the challenge. The challenge to become faster, more patient, and most of all a better person."
When asked if she has any friendly competition she stated, "Yes, but for the past 15+ years of being an athlete, I think the biggest competition is with myself."
Iijima would like to thank everyone who has supported her throughout her years as a swimmer and now as a triathlete. "Also, a big thank you to Guam's Triathlon community for encouraging me and helping me out. I hope to inspire people to just have fun with sports and enjoy what they do!"
If anyone is up to the challenge to test their swimming speed, Manami's personal best's are:
100m freestyle – 58:30
200m freestyle – 2:05.22
400m freestyle – 4:20.91
200m Individual Medley – 2:18.01

Foody's Fun Facts
ISA Softball Champion Cougars
DID U KNOW?
Four of the six starters on the 2020 Middle School Volleyball Champion Untalan Wildcats met for the first time since winning a title together as the Tiyan Titans took on the Okkodo Bulldogs in the first game of the ISA Boys Volleyball Season. (#7 Samuel Carino, #9 Lance Mupas, #15 Nicholas Santos, #17 Nash Ericsson)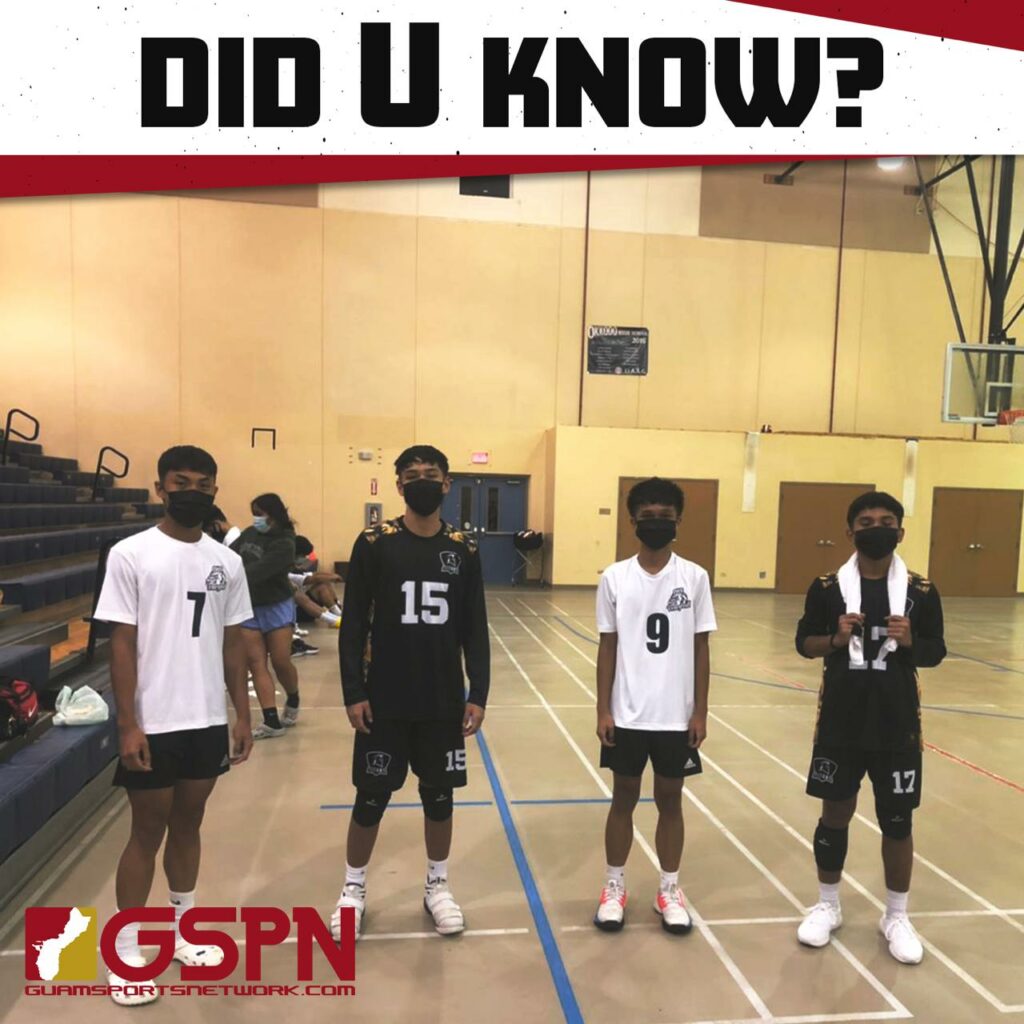 COMING SOON …
ISA Girls & Boys Volleyball
IIAAG Beach Volleyball
ISA/IIAAG Cross Country
ISA/IIAAG Tennis
QUICK HITS
Pro rugger Zach Pangelinan suffered a leg injury on his way to a try in the Houston SaberCats match vs. the L.A. Giltinis on Saturday in Major League Rugby action. The 32-year-old fullback in his fourth year with Houston is recovering and said he will be back on the pitch soon.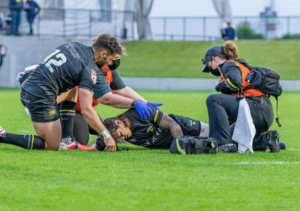 ——————————————————–
Free agency signing: Jamal Agnew joins the Jacksonville Jaguars on a reported 3-year, $21 million contract.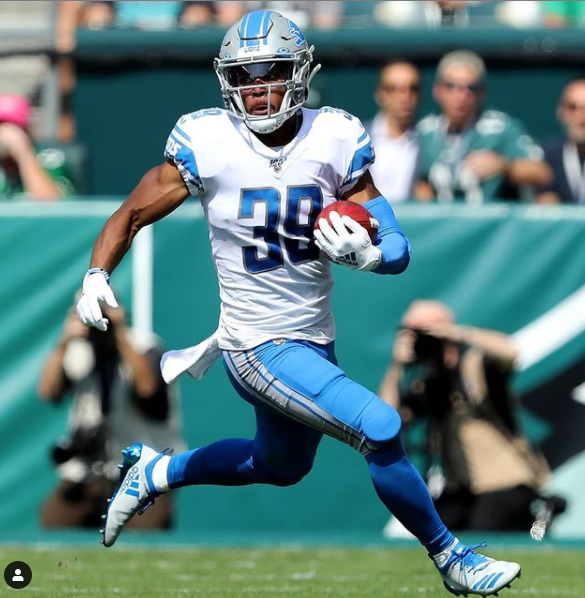 ——————————————————–
Roque Martinez will face off against Josh Parisian on June 19th!