[useful_banner_manager_banner_rotation banners=49 interval=5 width=120 height=600 orderby=rand]
By Robert Balajadia
A pair of Guam's most prolific MMA fighters will strap up this weekend featuring Baby Joe "The Juggernaut" Taimanglo going up against Michael "War Monkey" Parker in Bellator 126 and Jon "Super Saiyan" Tuck taking on Kevin "The Motown Phemon" Lee, part of UFC 178.
Taimanglo, who is fighting out of AllianceMMA, will take the MMA stage first Saturday morning at 8 a.m. (the 3rd fight on spike.com) hoping to bounce back from a pair of losses, which hasn't happened to the steady MMA veteran in 12 fights.
"I'm more focus on this fight coming in. My body is getting old, but I'm still fighting with my heart. I know that pouring in the sacrifices and commitment for this fight was exhausting but I am focus and confident that I'm gonna win," said Taimanglo.
Taimanglo speaks of sacrifice not only in regards to spending months training for his fight, but a sacrifice he shares with his parents, who have relocated to San Diego with him five months ago.
"I am also a caregiver for my mom and dad, that's my second job. They give me so much support and in return I want to give it my all when I compete because they see me go train everyday after I finish my priorities of taking care of them."
The Juggernaut's supporting cast extends from his relatives Frank Chargulaf, Janet Quenga, John and Annabell Cruz, and Tony & Lette Castro.
"They have taught me things in life that are meaningful that MMA can't teach me," Taimanglo went not to say.
Standing in Taimanglo's way is a 5'8 34-year-old MMA veteran who has an obvious size advantage over the Guam fighter, and after facing two tough decision losses, Taimanglo is not going to underestimate anybody.
"He's a tough fighter but I know I've fought tougher guys than him. I'm not taking anything away from him so I expect him to bring his 100% into the fight and that's what I'm excited about."
Though the Juggernaut's immediate MMA future is to square off against Parker his future plans for MMA will hit a lot closer to home.
"I plan to give back the knowledge I know to the future generations to come by opening a school for mixed martial arts. It's been an honor and blessing to be a ambassador for Guam in the sport of MMA. I believe Guam will have more athletes to continue to represent our beautiful Island of Guam and the Marianas!"

Foody's Fun Facts
Favorites From Year 2
COMING SOON …
WENDY'S ALL-STAR BASKETBALL
Friday, June 18
FIBA Asia Cup Qualifiers
June 18: Hong Kong vs. Guam
UFC Fights
June 20: Roque Martinez vs. Josh Parisian
July 25: Trevin Jones vs. Tony Kelley
QUICK HITS
After a star-studded collegiate career at UCLA, Bubba Nickles turns her focus on the Tokyo Olympics with Team USA after the Bruins were eliminated in the College World Series.
Nickles endured a broken arm on April 7 and worked her way back into the Bruins lineup for the WCWS. She will go down as one of UCLA's best softball players in its storied history.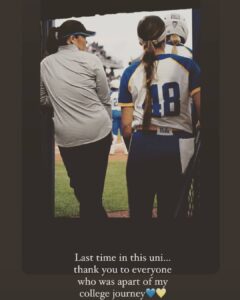 ——————————————————–
Nine years as Portland Trail Blazers head coach, Terry Stotts and the team mutually part ways.