By Robert Balajadia
Guam's 13 medals in the 2015 Pacific Games (3 gold, 3 silver, 7 bronze) didn't quite stack up to the hundreds of medals won by Papua New Guinea and New Caledonia, but the three gold medals brought in by the swimmer Benji Schulte, the women's shooting team, and men's basketball team were a big step in the right direction.
It had been nearly a decade (8 years) since Guam won a Pacific Games gold medal and the ladies from Guam's National shooting team were the first to pull it off since.
Guam's three silver medals all came in swimming thanks to medals from Schulte and Pilar Shimizu, and the seven bronze were earned by the swimmers, men's Va'a team, the Guam National Triathlon team, lifter Kimmy Taguacta, shooter Amalia Duenas, and Gia Sarusal's boxing bronze.
How Gold Was Won
Shooters Amalia Duenas, Maria Cenzon, and Hope Delos Reyes rocked the 10m team event to help Guam secure its first gold medal in the games on Monday, the first day the shooters took aim.
Benji Schulte grabbed gold in the 400m Individual Medley, edging Samoa's Brandon Schuster by .18 seconds just days after. Schulte gave Guam the only swimming gold medal in the 2015 games.
The men's basketball team ousted Fiji in the gold medal game after escaping them in pool play thanks to a buzzer beater by Guam's newest edition Tai Wesley. Guam built on a good first half and just blew past Fiji after Joe Blas netted 18 points in the 3rd quarter to blow the game open.
The win in basketball even scored Guam the honor of the Pacific Game's 'Most Outstanding Team', voted on by a panel of Pacific Games judges.
The Men's basketball team ended a 40 year basketball gold medal drought.
Silver Surfing
Swimmer Benji Schulte earned the most medals for Guam in the Pacific Games, including a silver medal in the 100m breaststroke.
Pilar Shimizu's 50m and 200m breaststroke collected two more silver medals to round out Guam's three silver swimming medals.
Bronze Earned
The National Triathlon team were the first to grab a bronze medal for Guam and lifter Kimmy Taguacta added hardware on the same day with a 53kg Snatch finish.
Guam's Va'a team also landed a bronze medal in the 1500m race after overcoming a strong Fiji team in the final leg for the last spot on the medal podium.
Guam also won a taekwondo bronze in the 80kg with Alexander Allen coming up with a clutch victor over Papua New Guinea Calland Kokin
Amalia Duenas already had helped the team win gold, but she placed bronze in her individual 10m air pistol event at 154.3 points.
Benji Schulte was the top ranked 200m breaststroke competitor but placed 3rd in the final leg, earning Guam it's 6th bronze.
Boxer Gia Sarusal wrapped up the medal count in her international debut against Tahiti's Edith Tavane. Sarusal lost via unanimous decision.
Medals Per Capita
Norfolk Islands (7) 2,302 = 304
Nauru (22) 9,378 = 234.5
Cook Islands (29) 19,569 = 148.1
Niue (2) 1,398 = 143
New Caledonia (165) 250,000 = 66
Wallis & Futuna (8) 15,289 = 52.3
Tahiti (113) 267,000 = 42.3
Tuvalu (4) 10,544 = 37.9
Samoa (51) 190,372 = 26.7
Tonga (17) 103,036 = 16.4
American Samoa (8) 55,519 = 14.4
Fiji (114) 849,000 = 13.4
Vanuatu (22) 224,564 = 9.7
Palau (2) 20,956 = 9.5
Kiribati (9) 103,500 = 8.6
Guam (13) 159,358 = 8.1
Marshall Islands (5) 68,000 = 7.3
Salomon Islands (28) 523,000 = 5.3
FSM (4) 111,000 = 3.6
PNG (217) 7.1 M = 3 *Most Pacific Games medals
CNMI (0) 53,833 = 0
Tokelau (0) 1,411 = 0
*Check out all the action from the 2015 Pacific Games in Port Morseby, Papua New Guinea: HERE

Foody's Fun Facts
Favorites From Year 2
COMING SOON …
WENDY'S ALL-STAR BASKETBALL
Friday, June 18
FIBA Asia Cup Qualifiers
June 18: Hong Kong vs. Guam
UFC Fights
June 20: Roque Martinez vs. Josh Parisian
July 25: Trevin Jones vs. Tony Kelley
QUICK HITS
After a star-studded collegiate career at UCLA, Bubba Nickles turns her focus on the Tokyo Olympics with Team USA after the Bruins were eliminated in the College World Series.
Nickles endured a broken arm on April 7 and worked her way back into the Bruins lineup for the WCWS. She will go down as one of UCLA's best softball players in its storied history.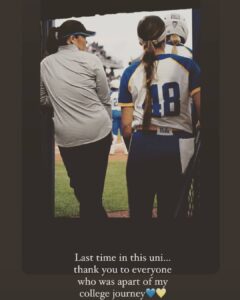 ——————————————————–
Nine years as Portland Trail Blazers head coach, Terry Stotts and the team mutually part ways.