By Candy Taman
The battle for 3rd place in the Tamuning Summer Jam recreation division dwindle down Wednesday night as team Chow Jitsu rode a hot streak from three-point land and a 20-point performance from GSPN player of the game Kerman Melsior to beat the Elegant Reflection Bandits 69-54.
Chow Jitsu (4-2) grabs 3rd place with the win and will face the Thunder (1-5) in the playoffs opening round. The Bandits (3-3) will have to battle against Ada's Trust (3-3) in the first round while the top seeded Tamuning Typhoons get a first round bye.
Playoff action for the recreational league begins next weekend.
Hot Start
Christian Cruz started off action at the Tamuning gym Wednesday night nailing back-to-back 3-pointers accompanied by a steal the nights win. Though Cruz seemed to have the magic touch, it was Kerman "Hammer" Melsior who had the fever dropping 20 points with a combination of hot shooting and shifty layups on the Bandits.
Reflections forward Jared Meno looked comfortable early on testing Chow Jitsu's interior along with fearless help in Errol Alegre, Derin Santos and Tyler Tanaka, but it was their perimeter work that proved useful to keep the game close.
In the latter part of the first half Jitsu center Derrick Price introduced himself inside but was greeted by Alegre Jr for a block to pause momentum. The already fired up Melsior would tag teammate Kenneth Cruz Jr. with a half ending three to close out the half with Chow Jitsu leading 31-27
Holding Off Bandits
In the second half of play it would be Bandits' Arvin Flores teaming up with Meno to keep their team afloat, but not before Jitsu center Price would find his rhythm and drop eight-points inside to weaken the Bandits defense. The "Hammer" would tack on an additional nine points to secure the breakaway win over Elegant Reflections in the Adult Tamuning Summer Jam league.
The Bandits then tried to put their best defensive lineup to slow down Melsior and the streaky shooting, but their own offensive woes caught up to them going empty from down town in the final 10 minutes of action.
PHOTO GALLERY:

Foody's 5 Fun Facts
Sanchez QB Jayton Penaflor
DID U KNOW?
Kein Artero has a list of who's who of Artero uncles who've starred in Guam's gridiron: Andre Artero UOG Tritons & Hals Angels OL, Bubba Artero UOG Tritons & Hals Angels OL, Kenny Artero SSHS DB/Baseball Pitcher, Jesse Sablan FD & Hals Angels FB, Roland San Nicolas FD & Hals Angels OL, Chuck Ada SSHS & Hals Angels DB,  Ed "Rock" Artero SSHS & Hals Angels MLB, "Wild" Bill Ada FD & Hals Angels ML, Jared Ada FD & Hals Angels WR/Utility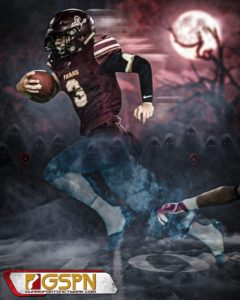 COMING SOON …
– 24th Marianas Fishing Derby
– NFL Week 3: Steelers at 49ers
– Jon Tuck's Bellator debut
QUICK HITS
Dana Holmes is the new UOG men's head basketball coach. In the last two years, he was a coach at FBLG Middle School and most recently a PE teacher at GW.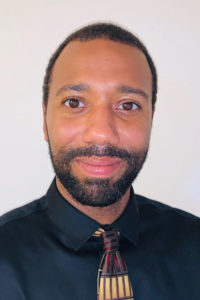 —————————————————-
Pro triathlete Mieko Carey finished third in XTERRA Japan on Sunday in a time of 3:43:02. Her career was on hiatus for a couple of years raising her twin children. It's safe to say the 40-year-old is back in top form. Congratulations Mieko san!