[useful_banner_manager_banner_rotation banners=72,74,79 interval=10 width=120- height=600 orderby=rand]
By Robert Balajadia
The dream of playing professional basketball has turned into quite the reality for two of Guam's most prolific ballers in Joe Blas and William Stinnett after the pair had completed contract signings to play for the Hawks Bay IMS Payroll Hawkes in the New Zealand Basketball League for the 2016 season.
Both men signed their contracts earlier in the week and officially went public with the details after their Thursday afternoon ceremony at Adelup.
"For the first time ever in my life I get to just focus on basketball and that's what I'm most excited about. It's everyone's dream to get paid to do what you love to do. I get to eat, sleep and breathe basketball. This whole process has been unreal," said Blas on his reaction to going pro.
"I'm looking forward to the high level of competition we're going to be facing. Our mindset now has to be aiming to excel since we already made the team. It's a blessing really, but we still have a lot of hard work to put in during the next couple of months," added Stinnett, who is also celebrating his birthday today.
Both ballers are a product of Guam Basketball having recently taken Guam to new heights winning the 2015 Pacific Games Gold medal as well as placing 3rd in the FIBA 3×3 Tournament in Australia a few months ago. During their time in Australia, the pair had began workouts with professional teams which led to their December signing.
"Out of all the places we tried out at, Hawkes Bay was the place we like the most. We felt most comfortable with it's East Coast feeling and we really liked the people and scenery while spending just a short time there," said Stinnett.
"We are very excited to welcome the both Willie and Joe to the Hawks family. I was able to meet and watch the guys scrimmage on their visit to Napier, New Zealand. Coach EJ Calvo and his players have been great ambassadors for the island, and showcasing the talent Guam produces," said Jay Bratschi, the General Mangaer of the Hawkes.
The Tai Wesley Effect
Guam's Tai Wesley gave Team Guam a definitive edge in the Pacific Games and has been one of the island's biggest promoters in trying to draw local talent out into the professional scene. Wesley's pitch to the team turned an idea into today's reality where Guam ballers have become professional players.
It's only fitting that the first game for the Hawks is up against Wesley's Wellington Saints on March 13th.
"We want to give Tai the season's first loss while we get the first win," laughed Stinnett. "We really just want to evolve the game on Guam and we have a lot of props to give to Tai, EJ, Jin Han, Eddie Pelkey, and a bunch of others who helped pave the way for us to get here."
"As one of the most dominant post players in both the Australia and New Zealand pro leagues, Wesley's reputation as a Guam National player has opened the door for us and I hope to help more Guam players seek pro careers in the future. It will only help our National Team get better," added Calvo.
Departure
Guam's latest pro ballers are scheduled to leave towards the end of January, no later than February. The season begins on March 13 and will end May 29.
"I've never had training like this and I've never been able to be so committed to basketball for nearly five months straight, so hopefully this isn't the best Joe Blas we've seen yet. Hopefully there's still room for me to get better and thankfully I've been able to start this process while I'm still hitting my prime. I hope a lot of these kids understand that you can go somewhere from being a part of the Guam team," said Blas.
"Now that we can wake up and focus on nothing other than basketball is going to transform us into a whole different, but better basketball player. That's another thing we're both looking forward to, seeing how we could become better basketball players. Both families on Guam and Chuuk have been really supportive and excited for me," added Stinnett.
NOTE: This too means that Guam should get more familiar with the NBL, one of the top five basketball leagues around the world!

GPS Sports Calendar
SU

MO

TU

WE

TH

FR

SA
28

29

30

1

2

3

4
Events for July
1st
No Events
Events for July
2nd
No Events
Events for July
3rd
No Events
Events for July
4th
No Events
5

6

7

8

9

10

11
Events for July
5th
No Events
Events for July
6th
No Events
Events for July
7th
No Events
Events for July
8th
No Events
Events for July
9th
No Events
Events for July
10th
No Events
Events for July
11th
No Events
12

13

14

15

16

17

18
Events for July
12th
No Events
Events for July
13th
No Events
Events for July
14th
No Events
Events for July
15th
No Events
Events for July
16th
No Events
Events for July
17th
No Events
Events for July
18th
No Events
19

20

21

22

23

24

25
Events for July
19th
No Events
Events for July
20th
No Events
Events for July
21st
No Events
Events for July
22nd
No Events
Events for July
23rd
No Events
Events for July
24th
No Events
Events for July
25th
No Events
26

27

28

29

30

31

1
Events for July
26th
No Events
Events for July
27th
No Events
Events for July
28th
No Events
Events for July
29th
No Events
Events for July
30th
No Events
Events for July
31st
No Events
Foody's 5 Fun Facts
St. John's Knight Aarman Sachdev
DID U KNOW?
Since forming the GNYFF in 2009, the league has never gone without a season until 2020. The league announced their plans to cancel the 2020 season amidst the COVID-19 pandemic.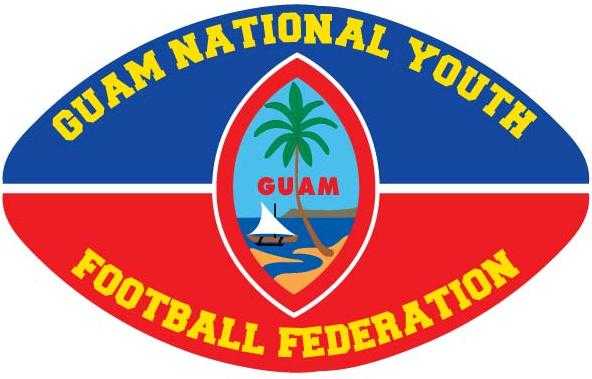 COMING SOON …
ALL SPORTING EVENTS HALTED DUE TO THE CORONAVIRUS ISSUE
QUICK HITS
RIP: Former Guam football player Phil Mendiola, shown here with son Tano, passed away in Las Vegas due to a heart attack. Mendiola played for numerous Guam teams from youth to varsity. He was 39.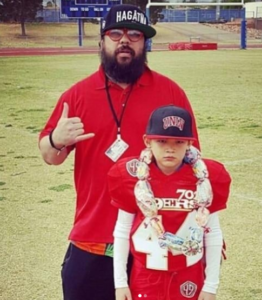 —————————————————-
Morgan McKenna (left with black face mask) poses for a photo with Guam Football Association Technical Director Sang Hoon Kim (seated, with blue face mask) and Guam Football Association Assistant Technical Director Ross Awa (standing) after signing his letter of commitment to play intercollegiate men's soccer for Muskingum University in Ohio. The Fighting Muskies compete in NCAA Division III's Ohio Athletic Conference.