PRESS RELEASE – The Guam Basketball Confederation (GBC) is excited to announce The Guam Hoops Academy, a series of clinics for young basketball players from Guam and the region.
The first session of the summer will be held from June 3rd through 5th at the FD Phoenix Center in Mangilao from 1pm – 4pm daily. Young basketball players from 8 years old through 18 can register online at guamhoopsacademy.com.
Each session is $40 per player total…with a special of $200 for 6 players registering together online at once. Space is limited, so players are encouraged to register as soon as possible before this camp is full.
The Hoops Academy will feature a different Guest Coach at each clinic in addition to local national team Coaches and Players, teaching fundamental techniques and drills to players throughout each session.
"It is important that young players receive consistent training as they develop as players and grow into their bodies. The Hoops Academy is designed to teach age-appropriate techniques and drills," according to Guam Hoops Academy Director & Men's Team Head Coach, E.J. Calvo. "Since we are working with student-athletes, we will also include discussion and tips to be successful at every level, including how to get recruited and play at the college level."
In this first session, The Guam Hoops Academy will feature Coach Brandon Loyd, UH-Manoa Basketball Men's Team Assistant Coach & Trainer. Coach Loyd grew up in Oklahoma and was a Blue Chip All-American High School player that went on to a successful career at UCLA (1995-99), playing in the NCAA Tournament each year, making the Sweet 16 twice, and the Elite 8 once. He has coached at the high school and college level, in addition to hosting workouts and shooting clinics for NBA talent. He will also be assisting the Boy's Team at Punahou High School in the Fall, one of Hawaii's best programs.
The Guam Basketball Confederation is planning 3-4 sessions of The Guam Hoops Academy each year, starting with 2 this summer and 1 more before the end of the year. For more information regarding the upcoming session, please email Program Assistant, Michael Sakazaki (sakazakim@yahoo.com)

Foody's 5 Fun Facts
NFL Fan Edition: Sherwin Paet
DID U KNOW?
Frank 'The Crank' Camacho was a competitive youth golfer in Saipan with dreams of making it to the PGA.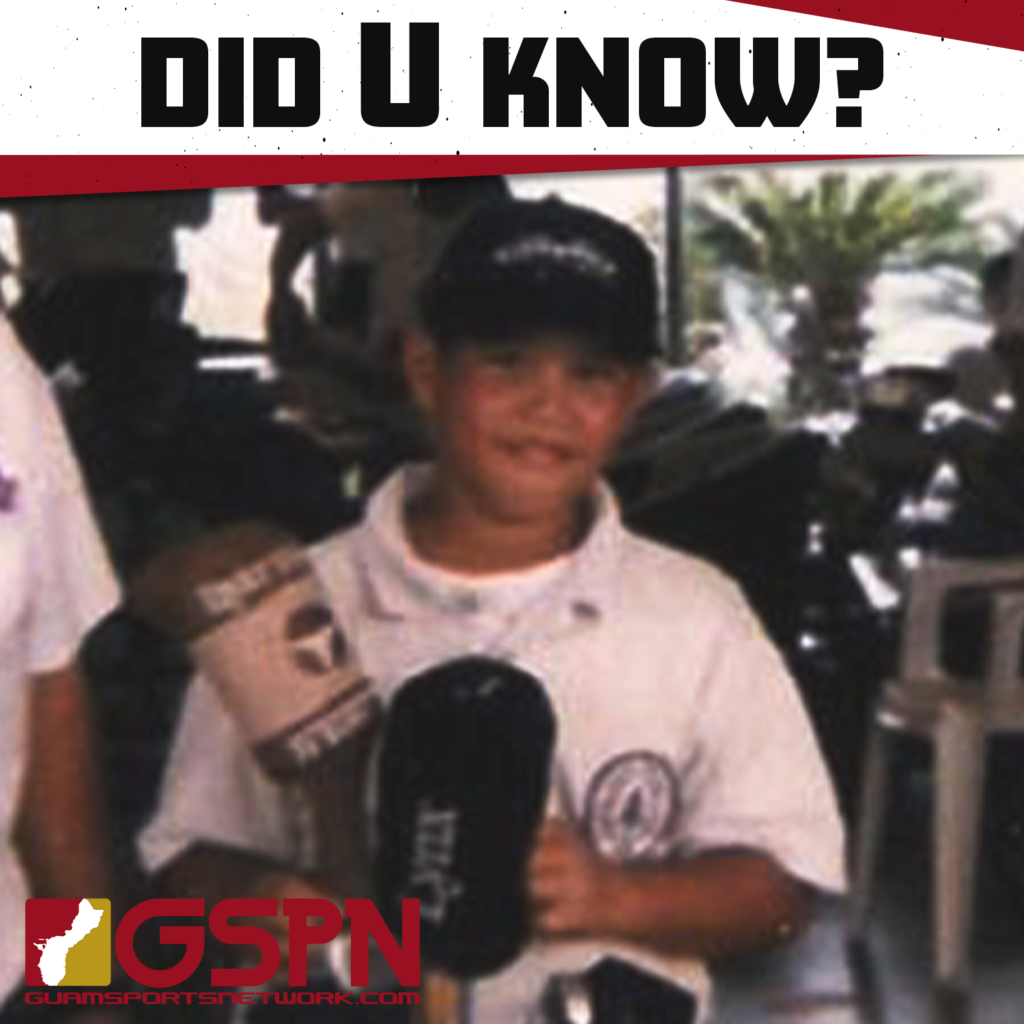 COMING SOON …
ALL SPORTING EVENTS HALTED DUE TO THE CORONAVIRUS ISSUE
QUICK HITS
Brazilian Jiu-jitsu gains another CHamoru black belt.
Johnny-James Lujan earned the honor in Colorado from Professor Tom Lynn, who is also a former US Olympian in taekwondo.
Lujan is the son of Johnny Lujan formerly of Mongmong and Janille Jamero Lujan formerly of Sinajana.