By Robert Balajadia
Four of the best young female basketball talents on Guam are getting ready to travel to Hungary for the annual 3×3 basketball tournament stretching from June 4-7.
3×3 Roster
The girls will be coached by Jimmy Yi, who is coming off as good of a year as any coach could have by leading both the Academy Cougars and FD Friars junior varsity teams to an undefeated season.
"It's been a humbling experience and I'm enjoying the ride. I thank coach Eddie Pelkey for nominating me to be the coach and take these girls. This could just be the icing on the cake after two undefeated seasons, but these are just a fun group of girls and I'm really looking forward to it," said Yi.
Castro and Benavente were a part of the 3×3 team last year where they managed to win two games, the first time that a 3×3 has ever done so. The addition of Pangilinan adds depth in long-range shooting and Bowman gives the team height, an area that the girls have been lacking in recent years.
"They are in shape and working out and most importantly they've been playing together, because these girls don't play on the same teams in high school. The experience with Destiny and Kali will help, but our goal is just to do our best every game.
The girls departed Tuesday morning and will play the likes of China, Estonia and New Zealand in Pool B.

Foody's 5 Fun Facts
NFL Fan Edition: Sherwin Paet
DID U KNOW?
Frank 'The Crank' Camacho was a competitive youth golfer in Saipan with dreams of making it to the PGA.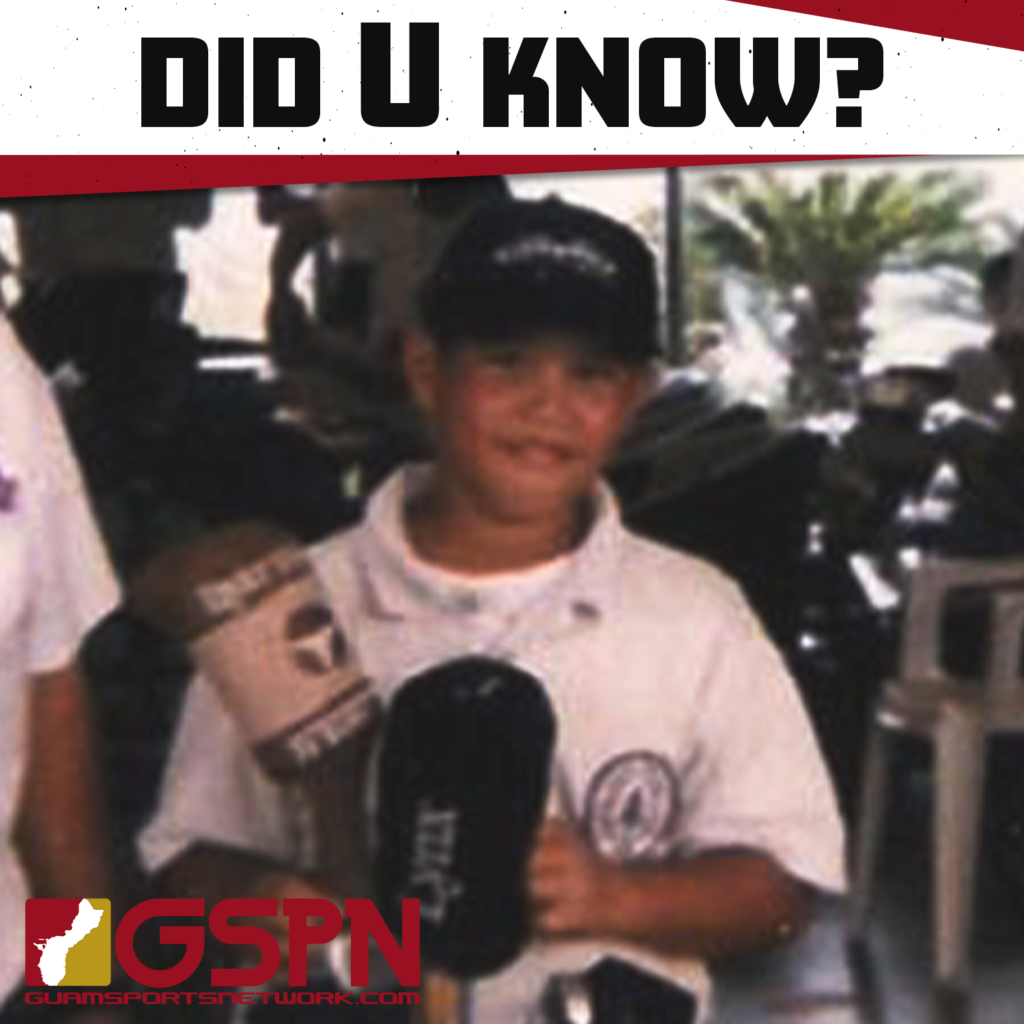 COMING SOON …
ALL SPORTING EVENTS HALTED DUE TO THE CORONAVIRUS ISSUE
QUICK HITS
Brazilian Jiu-jitsu gains another CHamoru black belt.
Johnny-James Lujan earned the honor in Colorado from Professor Tom Lynn, who is also a former US Olympian in taekwondo.
Lujan is the son of Johnny Lujan formerly of Mongmong and Janille Jamero Lujan formerly of Sinajana.