By Patrick Lujan
The first ever Wendy's High School Basketball All-Star Game is fast approaching and the festivities set for Memorial Day Night is starting come into focus.
On Monday, May 25th, two exciting games are slated starting with the 5 pm game at the FD Phoenix Center featuring the Futures Game – an exhibition of the Guam's U16 team that will represent our island in July's Western Division Micronesian Basketball Tournament in Saipan.
Here's the breakdown for the Futures Game:
Blue Team  
1. Michael Min
2. Holden Barcinas
3. Cloyd Rosag
4. Reudel Galang
5. Shane Terlaje
6. Napu San Luis
7. Tommy Apotius
8. DeAundre Cruz
Coach Desmond Mandell
White Team
1. Alshae Grape
2. Mark Temerowski
3. Takumi Simon
4. Fabrick Ramos
5. Dreyven Salas
6. Tony Hsien
7. Darian Taimanglo
8. Miguel Tangayan
9. Tomas Calvo
Coach Brent Tipton
The All-Star Game will then get underway at 7 pm. (See the draft here)
At halftime, there will be a Skills Challenge featuring members of the Men's and Women's National Basketball Teams getting ready to head to Papua New Guinea for the Pacific Games.
The Co-Ed competition will feature Dominic Sablan, Kyle Husslein, James Stake and Mike Sakazaki for the men while the women will feature Kali Benavente, Destiny Castro, Joy Pangilinan and Alison Bowman.
There will also be a Half-Court Shot opportunity for the fans to win $200 cash and a National Anthem performance you don't want to miss!
$500
Finally, all local basketball clubs should pay attention to this: The club most represented at the game (players to wear club jerseys and coaches to wear club uniforms) will win $500 for their club. That's right!
The basketball club most represented at the event will win $500.
Come on out and enjoy the All-Star Game festivities on Monday, March 25th.
ALL-STAR GAME UNIFORMS

Foody's 5 Fun Facts
NFL Fan Edition: Sherwin Paet
DID U KNOW?
Frank 'The Crank' Camacho was a competitive youth golfer in Saipan with dreams of making it to the PGA.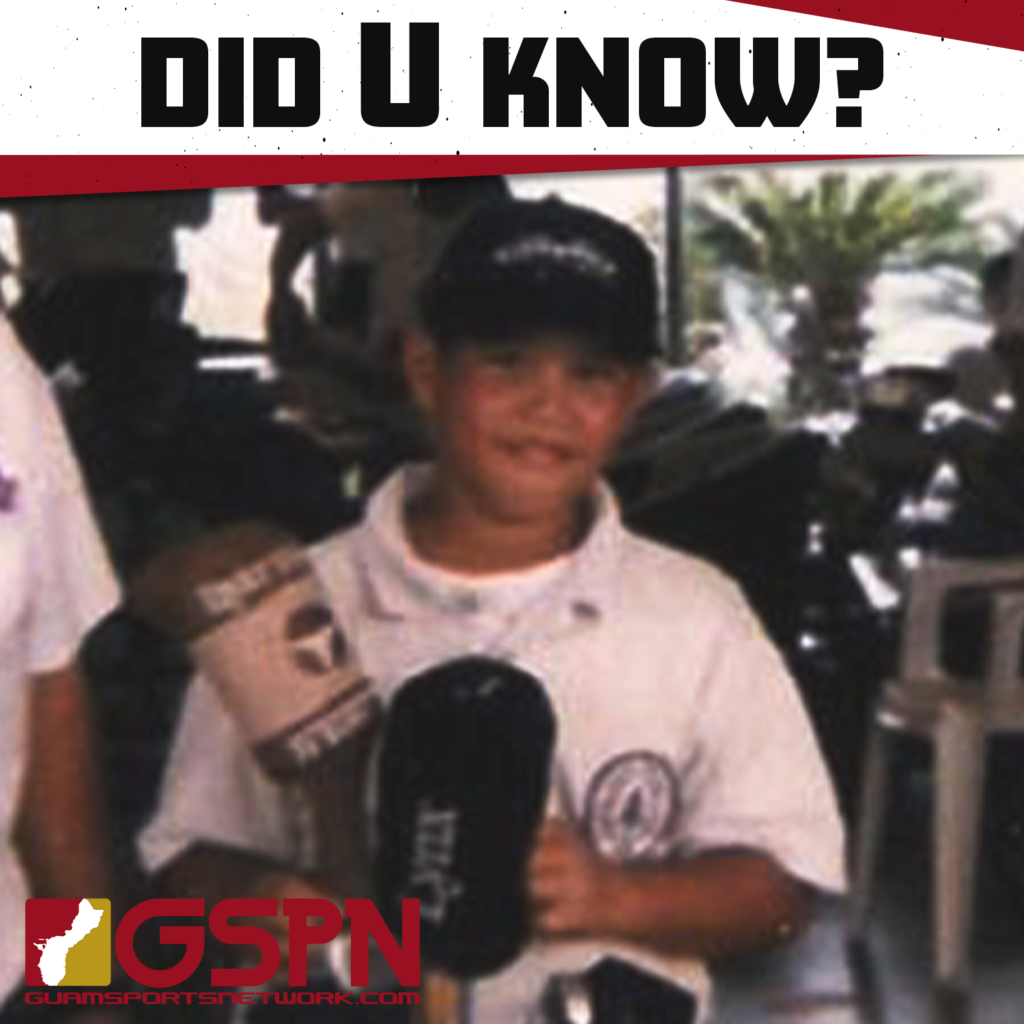 COMING SOON …
ALL SPORTING EVENTS HALTED DUE TO THE CORONAVIRUS ISSUE
QUICK HITS
Brazilian Jiu-jitsu gains another CHamoru black belt.
Johnny-James Lujan earned the honor in Colorado from Professor Tom Lynn, who is also a former US Olympian in taekwondo.
Lujan is the son of Johnny Lujan formerly of Mongmong and Janille Jamero Lujan formerly of Sinajana.