By Kylon Eckert
A spirited mood filled the Harvest Family Life Center this past Friday as the 1st Annual Harvest Christian Academy Alumni vs Varsity Basketball games provided plenty of fun competition for both current and former Harvest students.  New relationships were built, and old bonds were remembered.
Both the men and women Harvest Alumni played their varsity counterparts providing valuable experience for the younger generation and a much needed New Year's workout for their elders.
"This was something I've been waiting for since the gym was built," said alumnusBrianne Romo.  "It's been on a lot of our minds, and I'm glad Harvest has a desire to reach out to our alumni here on island and those back home for a visit.  The Harvest sports program has come a long way from where it started: an outdoor court and intramurals."
Both the men's and women's games were tightly contested with physical play and lively trash talk (mostly from alumni).  Not all conversation stayed basketball-related as recounted memories of teachers and school years gone by brought smiles to many.
In the end both varsity teams prevailed over their seniors (Men 38-30, Women 18-9) while calls of "Rematch!" and "Next year!" sounded as soon as the final buzzer went off.  The event was a decidedly successful first attempt at bringing the Harvest alumni together.
The Alumni vs Varsity games ended with new relations made between the current alumni and those soon-to-be: a new tradition Harvest will hope to develop in years to come.

Foody's 5 Fun Facts
NFL Fan Edition: Sherwin Paet
DID U KNOW?
Frank 'The Crank' Camacho was a competitive youth golfer in Saipan with dreams of making it to the PGA.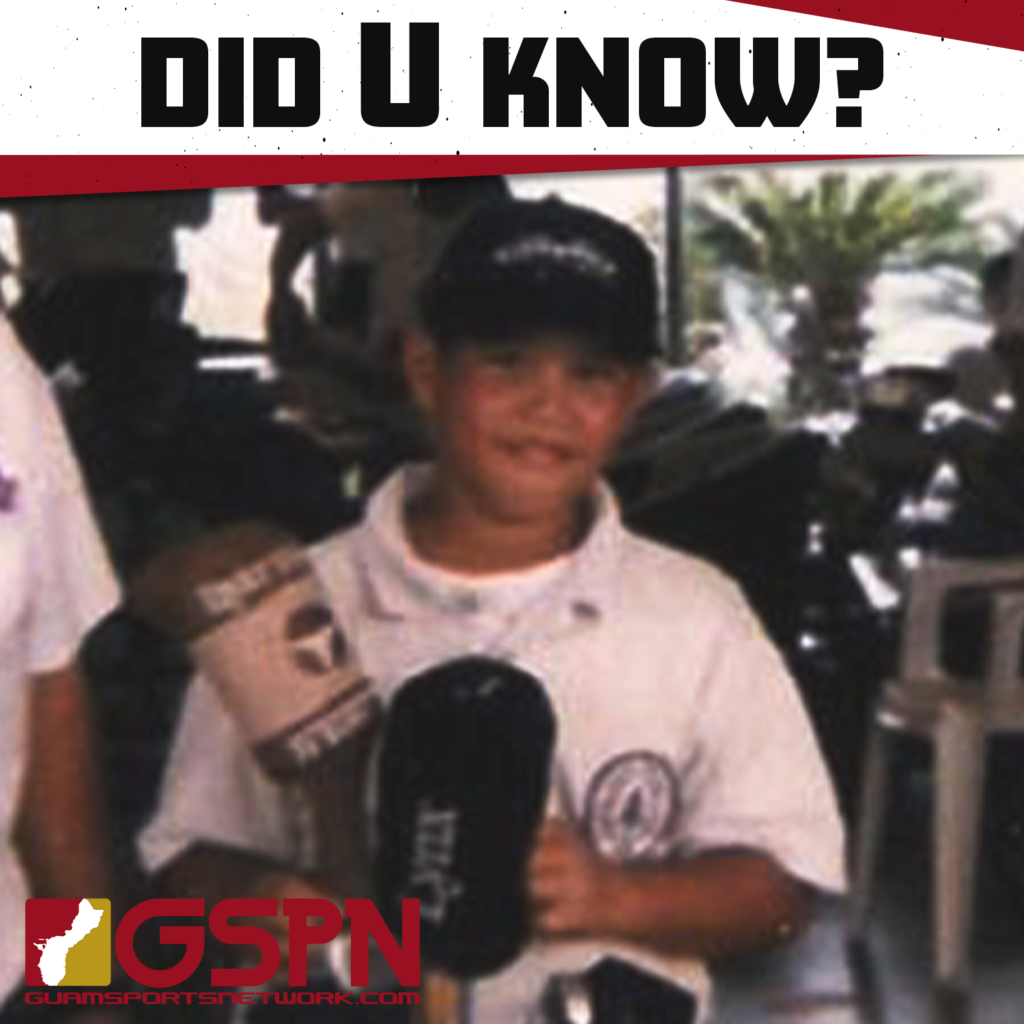 COMING SOON …
ALL SPORTING EVENTS HALTED DUE TO THE CORONAVIRUS ISSUE
QUICK HITS
Brazilian Jiu-jitsu gains another CHamoru black belt.
Johnny-James Lujan earned the honor in Colorado from Professor Tom Lynn, who is also a former US Olympian in taekwondo.
Lujan is the son of Johnny Lujan formerly of Mongmong and Janille Jamero Lujan formerly of Sinajana.