By Michael Cruz
Kini Makaneole just finished his senior season as starting right offensive tackle for Niceville High School. The team lost a heartbreaker to Tate High School 21-20 in the Division 1-6A Championship and were one game away from the Florida State semifinals.
One year ago, Kini played for the Guam High Panthers. His football journey started on Guam.
Kini is of Samoan and Hawaiian descent. As a military dependent and son of a Navy Senior Chief Petty Officer, he has lived in Guam, Hawaii, and now resides Florida. He first started playing youth football for the Guam Wolverines in 2010. In 2011, he played for the Cardinal youth team in Hawaii and even played in a championship game at Aloha Stadium.
He started his high school football career at Guam High. Kini gained experience as a freshman in the program and also played rugby. His sophomore season in 2013 continued with Kini getting some more playing time and another year of Rugby. Kini's junior year was his best season on Guam despite the team falling to an 0-7 record. He was able to display more of his talents on the field on both sides of the ball.
The Makaneole family left Guam and arrived in Florida this past February. Kini arrived at 6'2 and 235 lbs. He is a gym rat and took advantage of Niceville's off-season strength and conditioning program. By spring football, he established himself as player to watch at Right Offensive Tackle. By the beginning of fall practice, he was up to 255lbs and improved his 40 yard dash to 5.0 seconds.
In a short time, he distinguished himself and became the team's starting right tackle. He was also, for the first time, surrounded by FBS level talent on his team. His teammates included wide receiver Elijah Stove (Auburn commit), safety Romeo Finley (has an offer from Clemson), and running back Deonte Sheffield (has an offer from Troy). As the only islander on the team, the coaches had taken a liking to their new lineman.
Kini was able to start at right tackle for all thirteen games this season and even had a chance to play against former Panther teammate Royce Thomas, who started at Safety for opposing team Navarre. Niceville finished the season at 10-3. Kini also maintained a 3.0 plus GPA and scored a 31 on his ACT. He wants to play college football and is hoping to get an offer to play somewhere before graduation.
Quotes
"I'm really glad I moved here and getting so much exposure and love from these coaches, they never met an island boy before they love it! I played at Guam High three years and played both sides. The coaches here know how to make you work and bulk up. I want to thank my coaches on Guam and Hawaii on teaching me to play with 100% percent effort, staying low using leverage, and playing with finesse." said Kini Makaneole.
Guam High Highlights
http://www.hudl.com/athlete/4583959/highlights/185060379/v2
Niceville Highlights

Foody's 5 Fun Facts
Sanchez QB Jayton Penaflor
DID U KNOW?
Kein Artero has a list of who's who of Artero uncles who've starred in Guam's gridiron: Andre Artero UOG Tritons & Hals Angels OL, Bubba Artero UOG Tritons & Hals Angels OL, Kenny Artero SSHS DB/Baseball Pitcher, Jesse Sablan FD & Hals Angels FB, Roland San Nicolas FD & Hals Angels OL, Chuck Ada SSHS & Hals Angels DB,  Ed "Rock" Artero SSHS & Hals Angels MLB, "Wild" Bill Ada FD & Hals Angels ML, Jared Ada FD & Hals Angels WR/Utility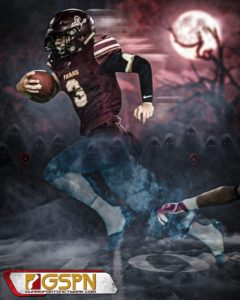 COMING SOON …
– 24th Marianas Fishing Derby
– NFL Week 3: Steelers at 49ers
– Jon Tuck's Bellator debut CANCELLED
QUICK HITS
Dana Holmes is the new UOG men's head basketball coach. In the last two years, he was a coach at FBLG Middle School and most recently a PE teacher at GW.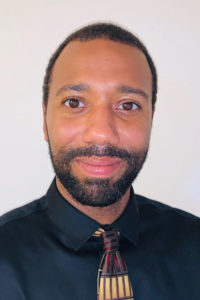 —————————————————-
Pro triathlete Mieko Carey finished third in XTERRA Japan on Sunday in a time of 3:43:02. Her career was on hiatus for a couple of years raising her twin children. It's safe to say the 40-year-old is back in top form. Congratulations Mieko san!