By Robert Balajadia
After a one-year absence from the Guam Women's Tackle Football League, Team Sindalu made a strong return to the GWTFL with a 12-8 win over the three-time defending champions in Team Legacy.
All teams were introduced to the public in an opening ceremony with special guest First Lady Christine Calvo sending off the ladies with a great opening speech. A few words from sponsors and GWTFL president Linda Salas closed out the ceremony when action got underway.
Defense dominated the second half, but two heads up plays on both sides of the ball gave Sindalu the win after a wild series of events.
With under six minutes to go in the 4th quarter, the Sindalu forced a fumble near midfield to regain possession of the ball trailing 8-6. Sundalu's Deana Garcia-Fernandez then did the heavy lifting by picking up crucial yards to get Sindalu near the red zone.
The Legacy defense then flipped the switch and picked off Sindalu's quarterback Chelsea Gofigan for the fourth time in the game. The play wasn't over as Sindalu's Vanity Palomo managed to poke the ball away from the Legacy returner Cereana Ledesma, allowing teammate Samantha Guzman to scoop up the ball and dart for a 20-yard touchdown, just like they drew it up on the clipboard.
"[Vanity] poked it free and the ball bounced and I was just there to pick it up. The only thing going through my mind was to keep my eye on the ball, and when it bounced out I knew it was my opportunity to take it down," said Guzman.
The touchdown gave Sindalu a 12-8 lead after a failed conversion though Legacy still had four minutes left to try and complete a comeback. In usual late game situations, Team Legacy had always seemed to make the right plays to win the game, but not on Saturday.
Legacy quarterback Morgan Reyes was aiming to hit big-time playmaker Olivia Flores on a deep route, but the throw was well off and Garcia-Fernandez capitalized by grabbing her second pick of the game. Sindalu ran out the clock to lock up a 1-0 season start.
"It was a lot more about teamwork tonight and communication than anything. Communication helped us a lot to get this win. We knew that there was going to be a lot of competition in this league, especially the first game against the defending champs," said Garcia-Fernandez.
Sindalu forced six turnovers on Legacy, four fumbles and two interceptions.
One of the biggest plays that Sindalu made was on defense late in the 2nd quarter. Legacy had just punctured the Sindalu defense for two big runs by Flores and Dana Benavente and were knocking on the door of a touchdown lead.
During a timeout, the defense corralled to force a turnover on downs. Legacy's Benavente broke through and caught Garcia-Fernandez in the end zone for a safety just plays later, but the 8-6 halftime deficit could have been worse for Sindalu.
"We lost a couple of key defensive players at the beginning of the game so that gave us a lot of motivation to hold them back," said Garcia-Fernandez on the goal-line stand.
Legacy's Benavente scored the seasons first touchdown on a draw play early in the 1st quarter. Benavente bounced out left and got around the Sindalu defense to go up 6-0 after a failed conversion.
Sindalu answered back in the 2nd quarter off a 25-yard pitch play where Garcia-Fernandez made the most out of a bad situation. Garcia-Fernandez caught the ball five yards behind the line of scrimmage, but her acceleration and smooth cuts allowed her to bounce to the outside for the highlight reel score.
The win gives Legacy a losing record for the first time in four years at 0-1. Though it's just the first game of the season, a Legacy loss is definitely a rarity.
Flores had two interceptions for Legacy as did Garcia-Fernandez for Sindalu.
Other Score
Lady Raiders 16, Steel Blazers 12
PHOTO GALLERY:

National Guard Athletes
Scott Eclavea
Scott Eclavea is a jiu-jitsu black belt and an accomplished MMA fighter. The Guard has given him an outlet in combatives to display his martial art skills, where he's become a head instructor for that program. Eclavea has served since coming out of high school and the Guard has only changed his life for the better.
COMING SOON …
LIVE FOOTBALL ON GSPN
Semifinals: #1 FD vs. #4 Southern (Friday 7 pm)
GSPN Preseason Basketball Tournament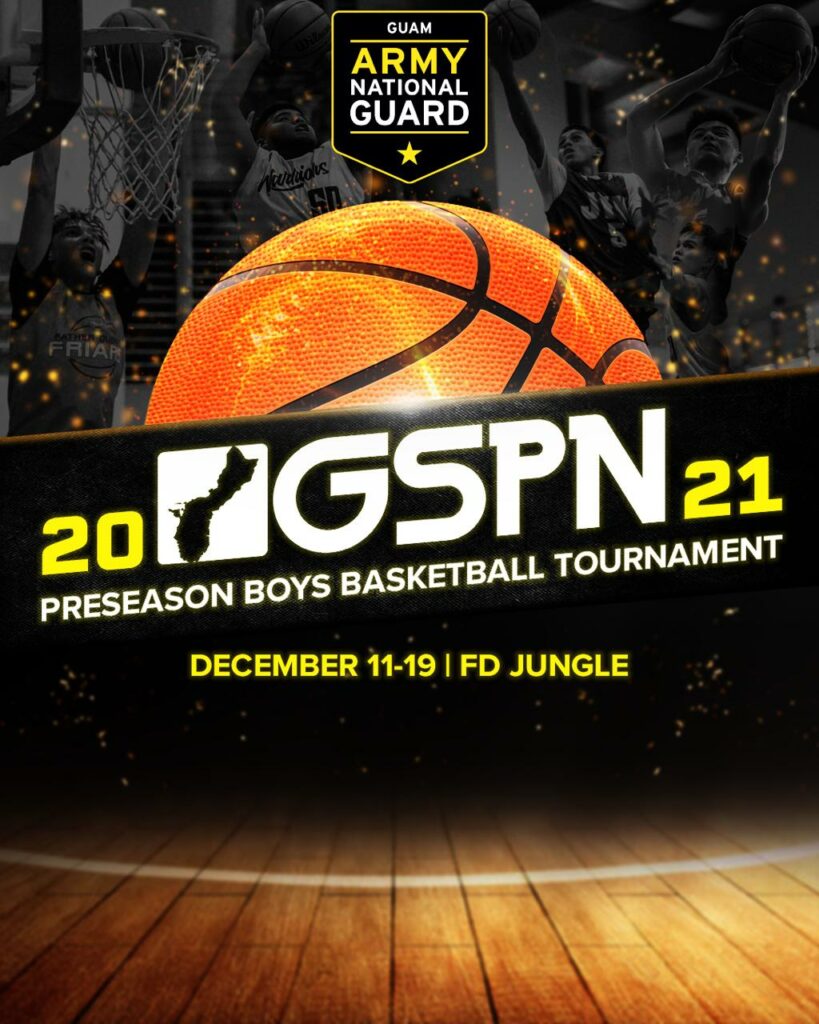 QUICK HITS
Robert Artero Maley recently captured the 182-lb. division of the Costa Mesa Classic, winning via pin in 4 out of 5 matches. Robert is a 4-year varsity wrestler at San Clemente HS (Tritons) and is currently ranked 15th in California's high school scene. He is the son of Jacque Artero Maley (AOLG 1991).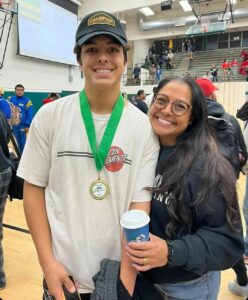 ——————————————–
Pat Taitano and Rich Abiador, teammates on the 1995 SPG volleyball team, have led their high school girls volleyball teams to the Washington State Championships in Yakima, Wa.
Taitano coaches Mt. Rainier High while Abiador leads North Creek High.
There for support is Dr. Mark Perez, a health professor at Central Washington University and a former UOG volleyball player.