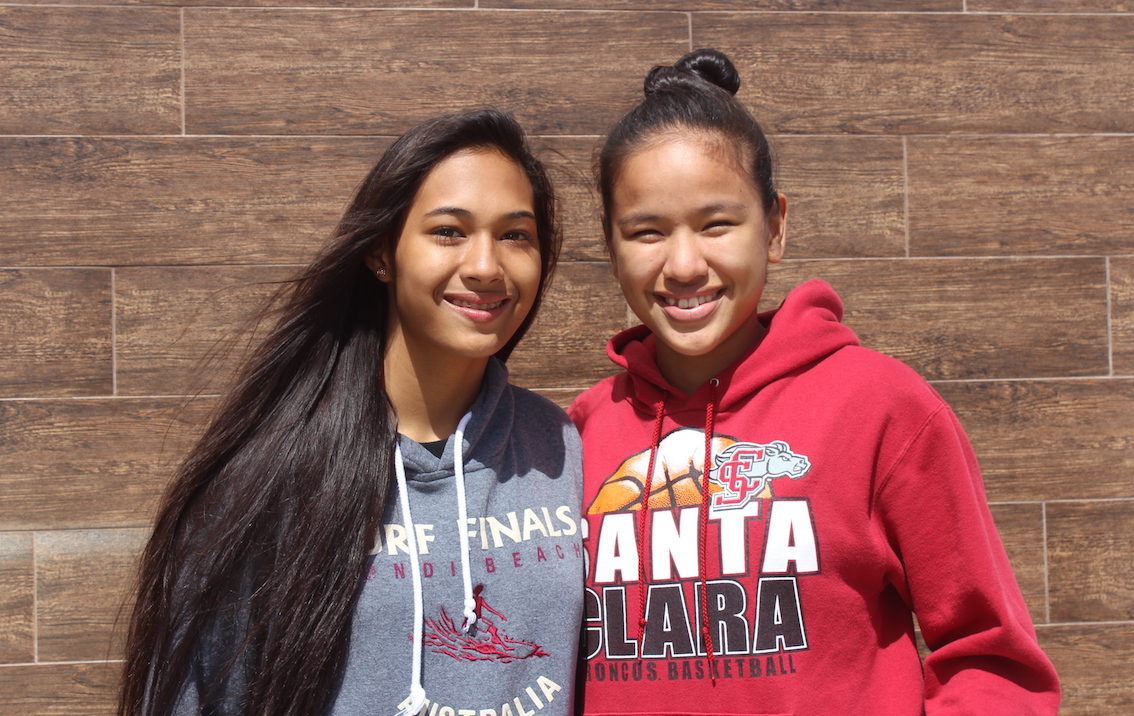 [useful_banner_manager_banner_rotation banners=72,74,79 interval=10 width=120- height=600 orderby=rand]
By Jay Leon Guerrero
GSPN continues to showcase high school talent with the introduction of the first girls high school basketball exhibition game set to tip off before the GSPN Boys Pre-Season Basketball Tournament championship brought to you by Buddy's Home Furnishings on January 13th at the St. John's gymnasium in Upper Tumon.
The exhibition basketball game will feature 18 outstanding female high school players led by two of the sports' best talents in Academy's Kali Benavente and ND's Destiny Castro. The duo, also really good friends, started their high school basketball careers as teammates at St John's and played their final game last month with each leading their respective team to the IIAAG championship game.
GSPN's Patrick Lujan pitched the idea of having a girls exhibition school game with Destiny and Kali being the player-coach for teams they choose in a draft style format.
The exhibition basketball game will be played before the GSPN boys pre-season championship and is scheduled for 5:30 pm at the St. John's gym.
"It all started at St. John's and now it's going to end there," said Benavente.
The tournament is scheduled to tip off this Wednesday (Jan 6th) and will run until championship day on the 13th. (SEE TOURNAMENT SCHEDULE HERE)
Benavente and Castro both attended their freshman year at St. John's, guiding the Knights to the championship game. They both left St. John's after their freshman year with Benavente attending Academy and Castro enrolling at ND. Throughout their careers, both headlined games in the IIAAG high school league and represented Guam abroad. Castro is an all-out scorer that is fun to watch and Benavente is the best female point guard in the league, if not on the island.
The friends met at Wendy's restaurant in Tamuning and chose their respective teams for a final friendly showdown that will close a chapter on their high school careers.
With Benavente winning the title against Castro's Royals, she got the rights to choose the 1st pick and chose freshman teammate Mia San Nicolas as her first pick. The chemistry between the two Academy players was unstoppable during the season with the Cougars going undefeated.
Castro was granted the second and third picks for the snake draft choice format and countered her good friends pick choosing an all out scorer and a defender to stabilize San Nicolas. Destiny chose national teammate and St. Paul scorer Joy Pangilinan as her first pick. She immediately followed up by acquiring Guam High's Britney Bailey for her center.
Team Kali
BACKCOURT – Kali Benavente (AOLG), Anita Onedera (JFK), Bila Aguon (GW), Y'lisiah Jorda (Tiyan), Mia Chabanne (Harvest)
FRONTCOURT – * Mia San Nicolas (AOLG), Nica Mojas (OKD), Kiersten Pangelinan (AOLG), Marlisah Tenorio (SHS)
Team Destiny
BACKCOURT – *Joy Pangilinan (St. Paul), Kim Malalis (SHS), Shania Bulala (OKD), Cianna Reyes (JFK)
FRONTCOURT – Destiny Castro (ND), Meaghan Cruz (AOLG), Johnia Siguenza (GW), Britney Bailey (GH), Brianne Leon Guerrero (ND)
*Designates 1st pick

QUICK HITS
3rd place: Big ups to the Para Todu Rugby Club for finishing 3rd out of 16 teams in the Manila 10's Rugby Tournament today. Biba Guam Rugby!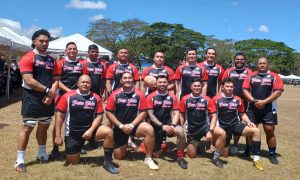 ——————————————
Guam MTB National Championship: Edward Oingerang and Jennifer Camacho are your 2023 MTB national champions. Oingerang finished the course in 1:13:24 while Camacho won her second straight title in 54:08.