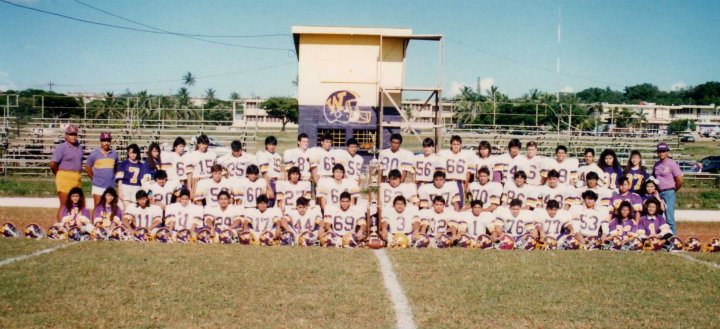 By Michael Cruz
The GW Geckos under coach Loring Cruz won 27 straight games, five straight island titles from 1985 to 1989, and had an overall record of 46-4 over five seasons. Back in 1987, teams played each other twice to decide the IFL champion.
Coach Loring Cruz is a 1973 graduate of GW and took over the coaching reigns in the 1980s at GW. Even though Guam had 122,000 (1987) compared to 160,000 (2017), more kids participated in football. They actually cut players in programs compared to now where no one gets cut (except at FD).
Air Force kids played at Sanchez and Navy kids played at Oceanview. FD started their own program in 1987 after years of combining with GCC. Inarajan/FD finished 8-2 under Jimmy Naholowaa in 1986 before disbanding. Jimmy continued his legendary career at Sanchez which is still going.
Inarajan and Oceanview are middle schools now that feed into Southern's football program. Not much has changed record wise but Southern still competes. GCC is now an accredited community college and high school football folded in the 1990s. GW, JFK, Sanchez, FD remain. Guam High, Okkodo, and Tiyan joined the current eight-team league.
1985
GW Geckos (8-2)
JFK Islanders (7-3)
GCC Tradesman (6-4)
Inarajan Eagles (5-5)
Sanchez Sharks (4-6)
OHS Knights (0-10)
1986
GW Geckos (9-1)
Inarajan Eagles (8-2)
JFK Islanders (7-3)
Sanchez Sharks (3-7)
GCC Tradesman (2-8)
OHS Knights (1-9)
1987
GW Geckos (9-1)
JFK Islanders (7-3)
Sanchez Sharks (7-3)
FD Friars (5-5)
GCC Tradesman (3-7)
OHS Knights (0-10)
1988
GW Geckos (10-0)
FD (6-4)
JFK (5-5)
Sanchez (5-5)
South Rebels (3-7)
GCC Tradesman (1-9)
1989
GW (10-0)
Sanchez (8-2)
FD (6-4)
JFK (3-7)
GCC (3-7)
Southern (0-10)
Speaking with Loring Cruz
GSPN: Who is the greatest high school team of all-time?
Cruz: You know I'm probably subjective, but in the years from 1970 to present as a player, coach, and spectator the 1988-1989 Geckos. Went 10-0, 7 shutouts, 9 First Team All-Island/Stars on defense, every offensive and defensive starters were first or second team players. I can say unequivocally in my opinion beat any team past and present Guam teams. The 1988-1989 team was ranked 2nd in the Far East Power Rankings that year, strangely the 1989-90 GW Geckos were ranked No.1 the following year and were not invited by the Far East to play.
GSPN: So the team was even better than Ryan Rios 86-87 team?
Cruz: Ryan's senior season 1986-1987 GW went 9-1. That was just as good a team. The 1988 and 1989 season was built off that season. Most of them were sophomore and freshman. But pound for pound 1988-1989 season.
GSPN: How about your coaching tree?
Cruz: Tony Posadas my offensive coordinator went to FD won multiple titles there. My assistant coach James Lujan went on to JFK and won 3 titles there. My former player Ryan Rios won 7 titles at GW. Other former players and coaches include Daniel and David Taitano, Tom Cruz, Bill Quichocho, Eddie Guerrero, Mario Cruz, James Lujan, Jerald Lujan, Ignacio Borja, Roland Duenas, Danny Cepeda and Neil Egurrola have been successful as well.
Footage from GW vs Korea Rebels 1988

Foody's 5 Fun Facts
Sanchez QB Jayton Penaflor
DID U KNOW?
Kein Artero has a list of who's who of Artero uncles who've starred in Guam's gridiron: Andre Artero UOG Tritons & Hals Angels OL, Bubba Artero UOG Tritons & Hals Angels OL, Kenny Artero SSHS DB/Baseball Pitcher, Jesse Sablan FD & Hals Angels FB, Roland San Nicolas FD & Hals Angels OL, Chuck Ada SSHS & Hals Angels DB,  Ed "Rock" Artero SSHS & Hals Angels MLB, "Wild" Bill Ada FD & Hals Angels ML, Jared Ada FD & Hals Angels WR/Utility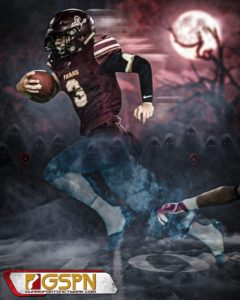 COMING SOON …
– 24th Marianas Fishing Derby
– NFL Week 3: Steelers at 49ers
– Jon Tuck's Bellator debut
QUICK HITS
Dana Holmes is the new UOG men's head basketball coach. In the last two years, he was a coach at FBLG Middle School and most recently a PE teacher at GW.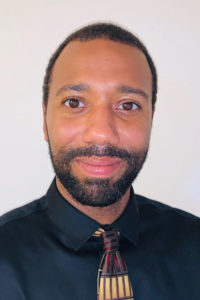 —————————————————-
Pro triathlete Mieko Carey finished third in XTERRA Japan on Sunday in a time of 3:43:02. Her career was on hiatus for a couple of years raising her twin children. It's safe to say the 40-year-old is back in top form. Congratulations Mieko san!