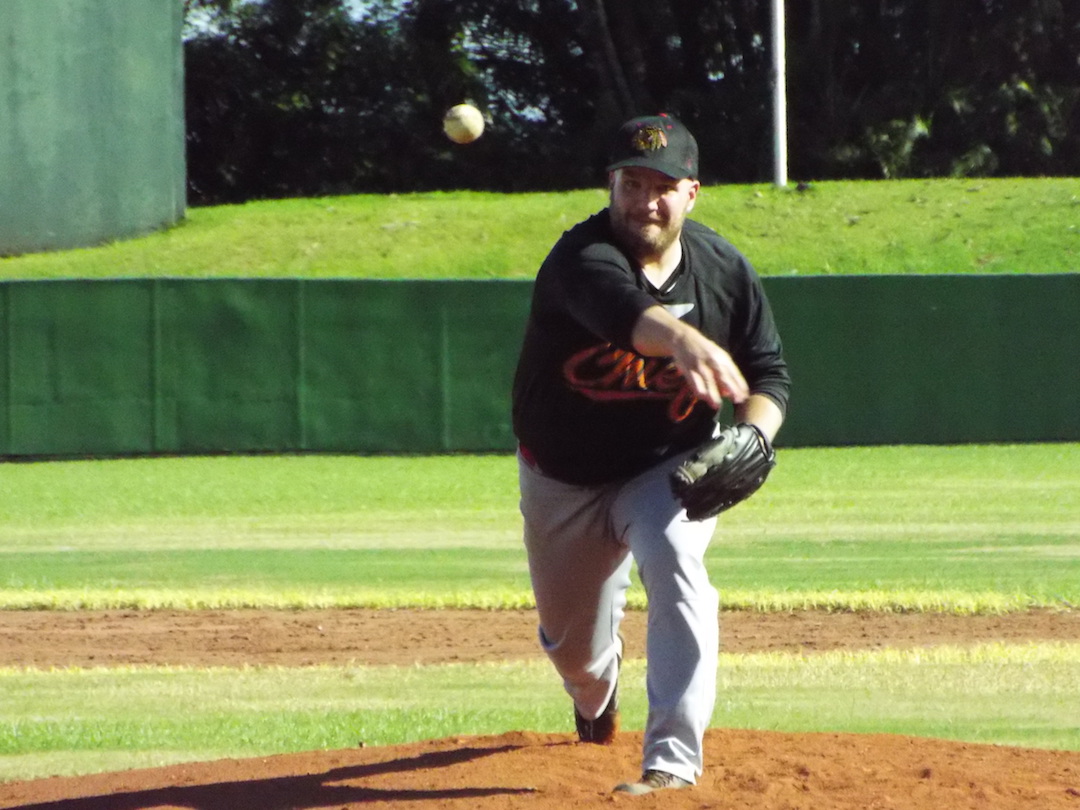 Amateur Wood Bat League Press Release 
Blue Jays 8, Talofofo Rangers 6
The Blue Jays knocked off the Talofofo Rangers 8-6 to start the weekend Amateur Summer Wood Bat League action.  Keith Castro tossed a complete game allowing four earned runs on ten hits with three strikeouts to notch the win.  
Donovan Santos was 3 for 4 and scored three runs for the Blue Jays.  Brandon Bamba chipped in with three hits and three RBI.  
The Blue Jays close out the regular season with a 5-3 record.   The Rangers are 2-5 with one game left to play.
Barrigada Crusaders 7, Rooks     2
The Barrigada Crusaders improved to 5-1 on the season with a 7-2 win over the Rooks in the Saturday nightcap.   Crusaders starting pitcher Mike Concepcion went the distance scattering seven hits over seven innings with eight strikeouts.
Tyler Bautista was 2 for 3 with two runs scored for the Crusaders who had five players collect two hits.
Freddy Malaca had three hits in the loss as the Rooks drop to 2-5 on the season.
Sunday Matchups
AutoSpot Canyons     6, Kosrae Speedos     2
Matt Muna launched the first homerun of the season blasting a three run shot over the left field wall to help lead the AutoSpot Canyons to a 6-2 win over the Kosrae Speedos.
Mateo Matanane went four solid innings allowing two earned runs to get the win.  Florencio Binuya closed out the back end blanking the Speedos over the final three frames to notch the save.
The Canyons close out the regular season with a perfect 8-0 record and the #1 seed heading into the playoffs.  The Speedos drop to 2-5 on the season.
Rays 8, Talofofo Rangers  4
In the Sunday night cap the Sumay Chiefs spanked the Sinajana Giants 14-0 behind a two hit shutout by Allen Dill.  Dill faced just one hitter over the minimum allowing two infield singles to help even the Chiefs record at 3-3.
The Chiefs defense turned four double plays and the offense provided plenty of runs support.  Dave Santiago led the way going 2 for 2 with two runs and three RBI.  Devin Bigby added three hits with two runs scored and an RBI.
The Giants close out the regular season 1-7 and secure the #9 seed for the playoffs.  
AMATEUR WEEKEND SCHEDULE @ Leo Palace Resort
24-Aug Thu 7pm Barrigada Crusaders vs Talofofo Rangers
27-Aug Sun 3pm Rooks vs Sumay Chiefs
27-Aug Sun 6pm Barrigada Crusaders vs Kosrae Speedos