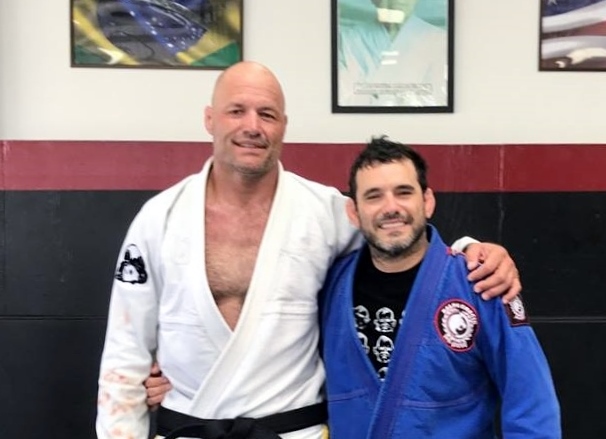 By Patrick Lujan
From the top of one sport to the top of another.
Former USA Olympic cyclist Ken Shimizu Carpenter road his way through the belt levels of jiu-jitsu, putting in the grind for over eight years before finally being rewarded with his black belt over the weekend at the Ralph Gracie Academy in Berkeley, CA.
Carpenter received his masters belt from professor Eduardo Fraga.
"I did not expect it," Carpenter said from his California home. "It was surprising and overwhelming at the same time. It's a big honor."
At the young age of 52, the 1988 and 1992 USA Olympian looks back at his jiu-jitsu career and fondly remembers the humble beginnings.
"I had a friend that was into it and I was getting burnt out riding my bike, so I started with a friend who was a collegiate wrestler. We did some privates (with Fraga). My friend was 40 pounds lighter than me and he used to kick my (butt)."
That was the hook at 44-years-old.
"The best thing about it is I like it. I enjoy the process so I'll go do it. It's essential to enjoy the process whether it's running, cycling, jiu-jitsu, whatever it is. You have to enjoy the process."
COMPARING THE SPORTS
"Cycling takes more hours and less intensity and you're competing by stop watch. I was physically better than most of my counterparts in the U.S. In jiu-jitsu, you can be super strong physically, but technically if you're not there, it's not gonna happen. I was able to rely on my physical abilities (in cycling). With jiu-jitsu, it's a wider playing field and people have different styles and technique. You have to accept that on a given day, your'e going to lose.
"In cycling, the expectation was for me to win always. In jiu-jitsu, I still want to win, but each day is a competition. You have to think and have good technique, be involved and in the moment. If you're not, you're going to get beat."
Carpenter comes back to visit his Shimizu family and friends every so often. His last visit was during the 2016 Marianas Open.
"It's time for me to come back."

QUICK HITS
3rd place: Big ups to the Para Todu Rugby Club for finishing 3rd out of 16 teams in the Manila 10's Rugby Tournament today. Biba Guam Rugby!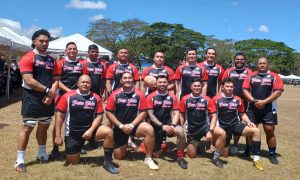 ——————————————
Guam MTB National Championship: Edward Oingerang and Jennifer Camacho are your 2023 MTB national champions. Oingerang finished the course in 1:13:24 while Camacho won her second straight title in 54:08.