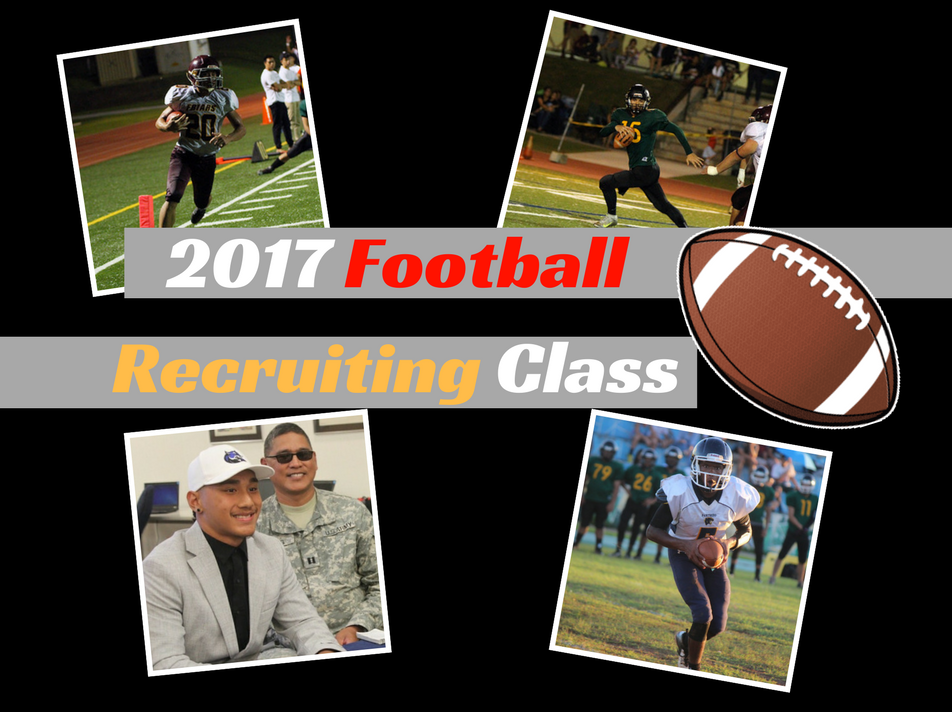 By Michael Cruz
A total of eight players from the IFL are heading to play college football. This might be the most in Guam prep history. Each one of these players played it least one year in the league on Guam. Despite a small league of only 8 teams and a population of under 200,000, Guam is making strides. I think one day Guam will see every school represented in college football.
Juan King
The Guam High product has been a playmaker since his youth football days. His senior year was memorable making 1st team running back. He played both sides of the ball. King is the 2nd player (his brother Jujuan was the 1st) to play college football from the island of Tinian. He will play for NAIA program Culver Stockton.
http://www.hudl.com/video/3/4538170/58425e77dfd8b80a08129511
Solomon White
White finished up his senior at Guam High as the Island's best dual threat QB in 2016. He was the only senior player to score on FD's shutdown defense in 2016. White will attend the Air Force Prep school. Their program plays a Junior College schedule and other Prep Academies. The long term goal is to walk-on to the Air Force Academy football team and start.
http://www.hudl.com/video/3/2871679/58298e864ba87714a865f37a
Royce Thomas III
Thomas started at safety for Guam High as a freshman in 2013. He completed his playing career at Navarre High. As a senior, he started at cornerback for Navarre. He signed with D2 program Shorter University.
http://www.hudl.com/video/3/3933879/5841bc5c8cd4a82dc4c58096
Cameron Callaway
Callaway was an all-island lineman as a sophomore and junior at Southern. He transferred to North Carolina with his mom to chase his college football dreams. A late offer from D2 UNC Pembroke changed his plans from enlisting in the Army. He showed versatility on offensive and defensive line.
http://www.hudl.com/video/3/7869236/584488455b3cd91ed84ea3d7
Marcus Manglona
Marcus was an all island wide receiver as a junior at JFK. He played his senior year at fullback teaming up with cousin Dedrick Barcinas at Buena Park High in Orange County. Manglona endured his senior year being away from family and the passing of his father Mark. He plans to walk-on and play at junior college program Orange Coast with teammates. Little brother Mason will play at Buena Park High this Fall.
http://www.hudl.com/video/3/8564129/584843ddc124dd27ac670d27
Ricky Brown
Brown played for JFK and is St. John's School first collegiate football player. Brown had his best season as a senior QB. He has roots in Minnesota and will play for St. Olaf a D3 Program.
https://www.youtube.com/watch?v=dIMQQUiWgI0
Leon Shimizu
Shimizu was an all-island football player junior and senior season at FD. He helped the Friars to back to back titles. Shimizu chose to play football at D3 Allegheny College who were excited enough to post to their twitter page.
https://twitter.com/AlleghenyFB/status/859836570609885184
http://www.hudl.com/video/3/7692861/5773335111fa7f61983d1f92
Andrew Fichter
Fichter came out of nowhere, he was a newcomer as a senior to FD's program. He is a homeschool graduate and received a late offer to NAIA Program Ave Maria in Florida. All island wide receiver.
https://www.hudl.com/video/3/7808281/57e87b847bddf874808ca87e

QUICK HITS
3rd place: Big ups to the Para Todu Rugby Club for finishing 3rd out of 16 teams in the Manila 10's Rugby Tournament today. Biba Guam Rugby!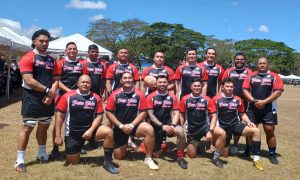 ——————————————
Guam MTB National Championship: Edward Oingerang and Jennifer Camacho are your 2023 MTB national champions. Oingerang finished the course in 1:13:24 while Camacho won her second straight title in 54:08.