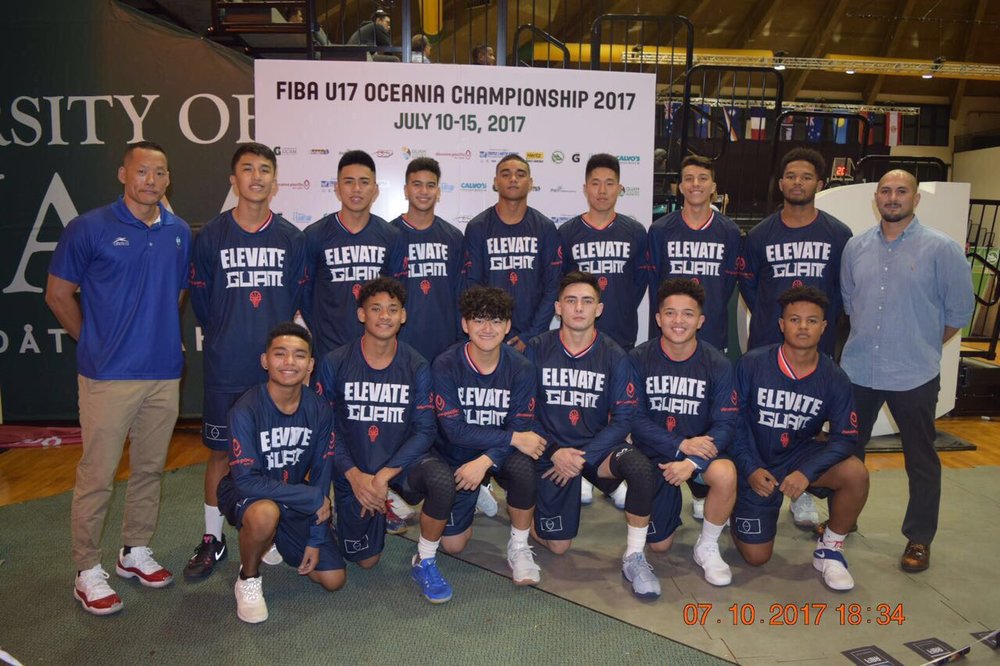 The Guam Basketball Confederation (GBC), is please to announce the launch of The Guam Junior National Basketball Academy at the newly opened Guam Basketball National Training Center at the Tiyan Sports Complex in Barrigada.
Boys in Grades 6 to 12 are invited to enroll in The Academy and become a member of the GuamMen's Basketball Program this Fall in preparation for upcoming competition!
Registration, Orientation & Testing will take place on Saturday, October 14th at The Guam Basketball National Training Center from 4pm to 7pm. There will be 3 Program Levels for players to train and compete alongside the best in the region at The Academy. By enrolling in The Academy, players will have the opportunity to compete on our Guam Junior National Teams for 2018. "The Academy will cultivate the best players eligible to represent Team Guam, as we will be selecting players to compete for Team Guam in various tournaments in 2018," said E.J. Calvo, the Guam Men's Team Head Coach & Program Director.
Our 2017 Fall Semester will continue for 5 straight weeks and 16 total Training Sessions. Each player will be required to pay a Membership Fee of $250 and each playerwill receive Guam Basketball training gear.
Players will be given the best on and off court development to help prepare them be successful in the sport They will meet several times per week for Skills Training, Performance & Strength Training, and regular Scrimmage Games against the best players in the region. Players will also receive College Basketball Guidance by National Team Coaches & Trainers. According to Coach Calvo, "It is our goal to help guide every Guam National Team player to a collegiate program."
The Guam National Basketball Training Center was recently opened in Barrigada as a state-of-the-art facility for the basketball community and National Players to train year-round. According to Tony Thompson, Guam Basketball Confederation President, "We will launch our Guam Basketball Academy with 3 Levels of Training under the Men's National Program. Level 1 will include players currently enrolled in Grades 6 through 8, while Level 2 will include players currently in 9th & 10thGrades. Level 3 will be our training program for Grades 11 and 12. Notwithstanding your current Grade, National Coaches may elect to place you in the selected Level based on your skills and size."
If unable to attend The Academy this Fall, but still interested in becoming a member of Team Guam, please provide a written statement to GBC expressing your interest and explaining why you could not attend the Academy at this time.
Bring your game and positive attitude. We invite all parents & guardians to attend in the audience as well to learn more about our Guam National Basketball Academy and competition teams on October 14th.
For more information, call Guam BDO (Basketball Development Officer), Jon Lujan (688-0392); or email [email protected].

QUICK HITS
Guam MTB National Championship: Edward Oingerang and Jennifer Camacho are your 2023 MTB national champions. Oingerang finished the course in 1:13:24 while Camacho won her second straight title in 54:08.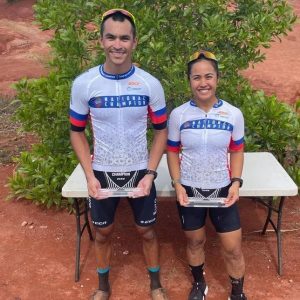 ——————————————
Kobe Miyashita, with St. John's coach Arvin Flores, was named the 2023 IIAAG Middle School Boys Volleyball MVP!