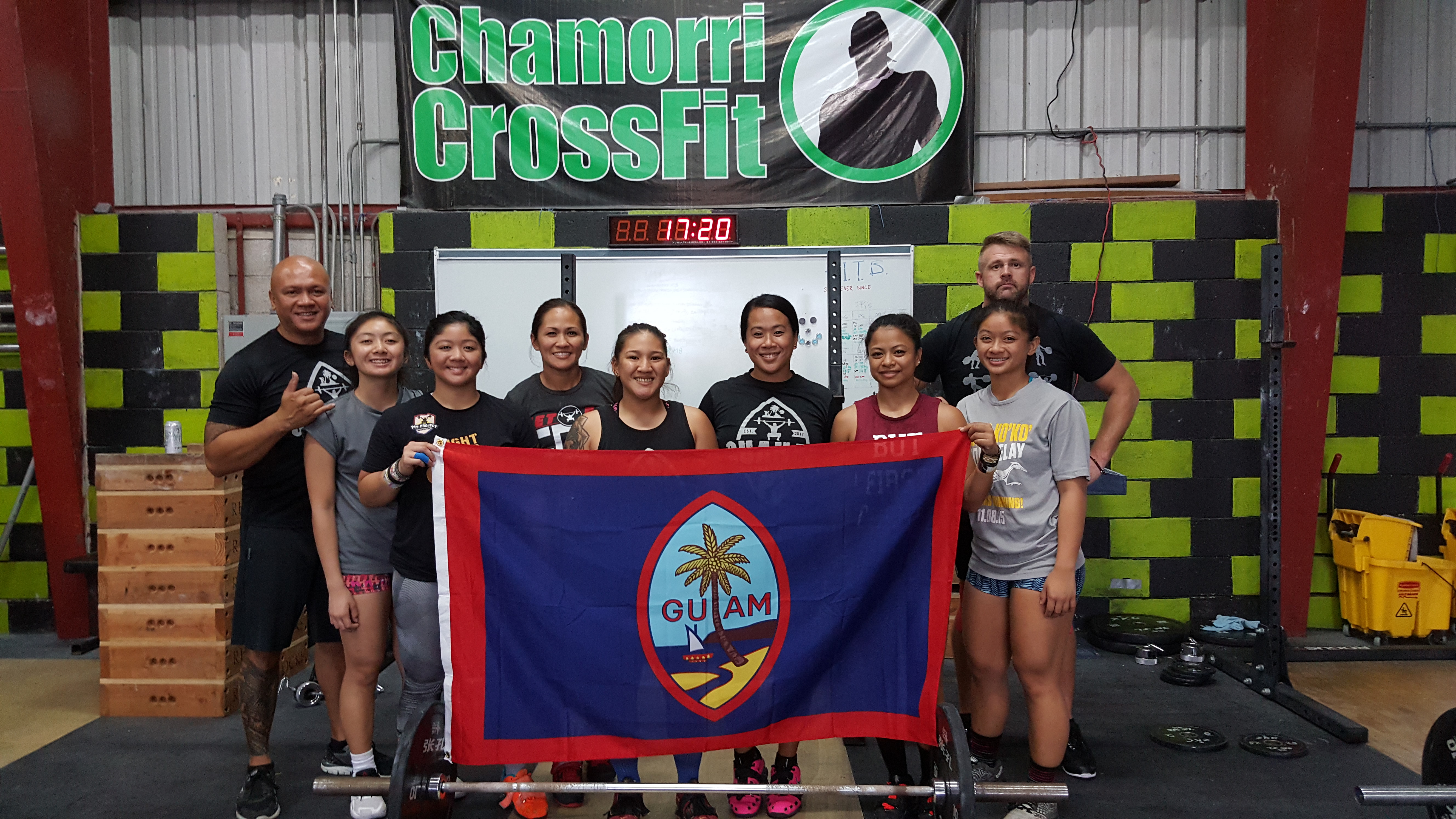 By Jay Leon Guerrero
The 2017 Mini Pacific Games opening ceremonies is scheduled to start today with team Guam bringing a small contingent of nine athletes to Port Vila, Vanuatu. Guam will be represented in four sports which include Judo, Weightlifting, Track and Field, and Beach Volleyball sending athletes to the Games scheduled for December 4-15.
This is Part 1 of a two-part series!
A total of 172 medals will be up for grabs in 14 different sports. Guam will join 23 other island nations from the Pacific. The 14 sports include: 3-on-3 Basketball, Archery, Athletics, Beach Volleyball, Football, Gold, Judo, Karate, Netball, Rugby Sevens, Table Tennis, Tennis and Weightlifting.
Weightlifting and Judo are scheduled to start on December 5th with Taylor and Deja Whitt representing Guam in Judo and Jacinta Sumagaysay competing in weightlifting. The Whitt's arrived Vanuatu first, touching down on the island on the 2nd with head official Cesar Whitt. Sumagaysay and coach Edgar Molinos arrived a day later.
Sumagaysay, coming fresh off the Asian Indoor Games in September, said she is more prepared and ready for Vanuatu. "Prior to leaving to Turkmenistan, I waited last minute to cut weight. For this competition I've maintained my competition weight which is 58KG," said Sumagaysay.
"She is coming off her first international competition which was in Ashgabat. Now, she is going to have her first competition in Oceania," said Molinos. "She used the indoor games as a experience, now she is going for a medal."
Sumagaysay looking to better national record
Sumagaysay competed against half of the world in the Asian Indoor Games. The experience motivated her to come back home and train harder to improve her personal bests and the national record, a goal she hopes to break in Vanuatu.
"My PR (personal record) for is a 68KG snatch and a 90 KG clean and jerk," said Sumagaysay.
Sumagaysay will look to waste no time in breaking the record, she intends on opening the competition matching her personal bests.
"We've worked on her weaknesses since coming back from Ashgabat. She's much more prepared for the weight cut. She is waking up every morning at 57.5 KG," said Molinos.
"I don't know much about Vanuatu, but I know it's an island. I'm just hoping the weather is similar to Guam for training purposes," said Sumagaysay.
"I want to thank the Guam Weightlifting Federation and GNOC for the opportunity to compete. I also want to thank Chamorri Crossfit for the great training facilities and also my family and friends for their support," said Sumagaysay.
GSPN reached out to the Whitt's but were unable to get a response via email because they departed to Vanuatu on the 1st. Stay tuned for opening ceremony photos of the Judo contingent.
Leaving later in the week will be members of Beach Volleyball and Athletics. Both events start on December 11th. Kendra Byrd and Tatiana Sablan will compete in the female Beach Volleyball competition. Athan Jon Arizanga, Genina Criss, Shania Bulala and Amanda Cruz will take the track on December 11th as well in their preliminary events.
PHOTO GALLERY BROUGHT TO YOU BY:

COMING SOON …
High School Football starts Sept. 29
Brawl 3: Oct 13
Guam's Strongest Man and Woman Competition October 29