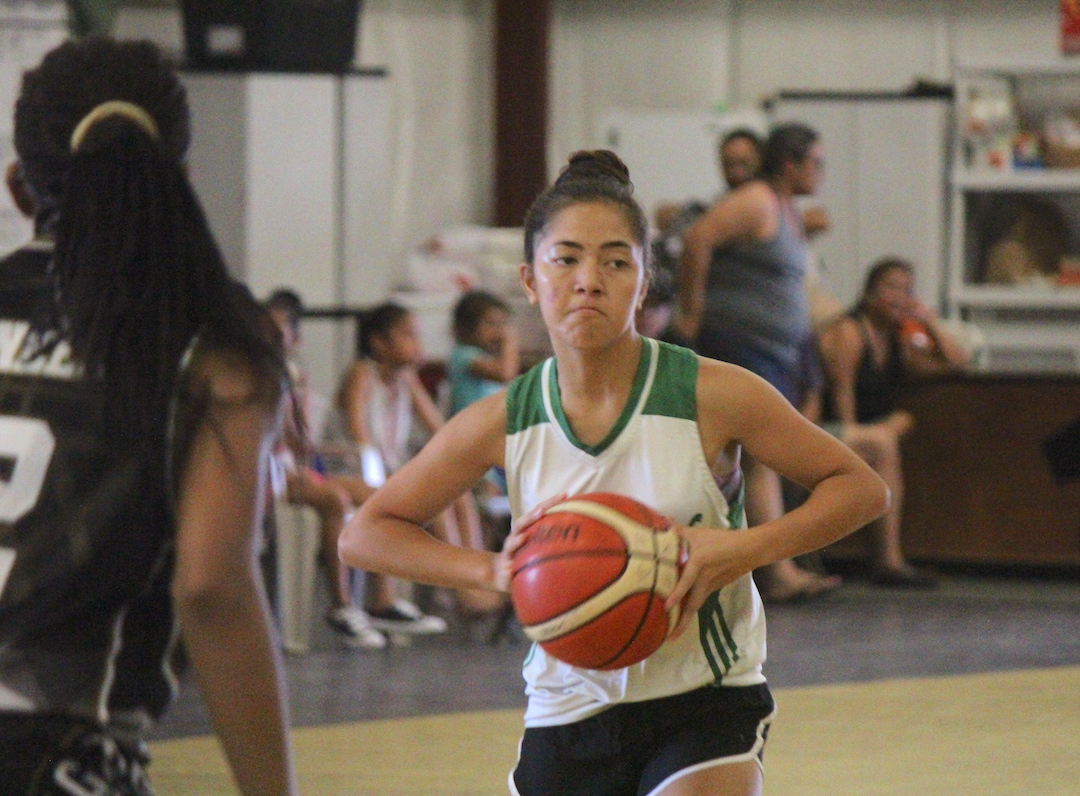 By Ryan Cabanero
The Island Wolves shocked a capacity crowd at the Elite gym in Tiyan Thursday evening with 33-27 victory against the feisty Team Elite in an overtime thriller in Guam Elite Breyers Summer League. The Wolves trailed for most of the game until a late push in the second half gave them enough momentum to send the match into overtime.
That push was led by the Wolves' Kayla Camacho, who used her stifling defense to force crucial turnovers against Team Elite. Her offense was also something her opponents had to deal with all night, as she completed a number of off-balance layups and perfectly timed three's on a way to a 20-point night.
"This is our half. We really wanted to win because it's our first game and we wanted to put ourselves out there as the lady Island Wolves", said Camacho on their second half comeback.
Camacho gave her team the early lead in overtime off of a dazzling drive to the basket that resulted in an And-1 finish. Camacho sealed the deal for the Island Wolves a few plays later as she stole the ball midcourt and marched straight to the bucket.
Although they came up short in the end, Team Elite looked great in the opening half and kept the Wolves on their toes all game long. They jumped straight out of the gate, firing from all cylinders and allowing little room for the Wolves' offense to operate.
Elite had the largest lead of the night in the second half, going up 6 points off of a variety of shots underneath the basket and a three pointer. But the stellar play of the Wolves on both offense and defense proved to be too much for the younger Elite squad.
When asked what the gameplan was for tonight, Camacho said "to work on the pace of the game; make the pace work. If the plays aren't working then we just go with what we have."
Action continues all week at the Elite Gym with U8-U18 divisions taking up both their main HQ in Tiyan as well as the Talafofo gym.

Foody's 5 Fun Facts
ND Royals Volleyball Setter Gabrielle Piper
DID U KNOW?
Guam National Track & Field sprinter and St. John's Cross Country/Track Star Madison Packbier is the daughter of former Track Star Tara Steffy granddaughter of GNOC's Bob Steffy.
COMING SOON …
– Marianas Open Aug. 31
– FIFA: Guam vs. Maldives Sept. 5
– Submit VI on Sept. 6
QUICK HITS
Former JFK All-Island lineman Christopher Parker transfers to De Anza College in Cupertino, CA. De Anza finished last season 10-1 and won the American Conference Championship Bowl. Good luck Chris!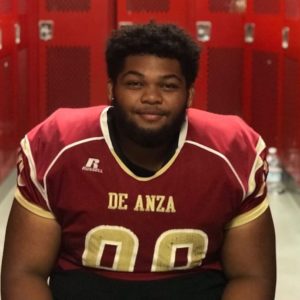 —————————————————-
Die-hard Rams fan Kenny Artero is in Hawaii to catch his beloved team play the Cowboys at Aloha Stadium in a preseason NFL game. Artero got a chance to meet Hall of Fame running back and Rams legend Eric Dickerson.