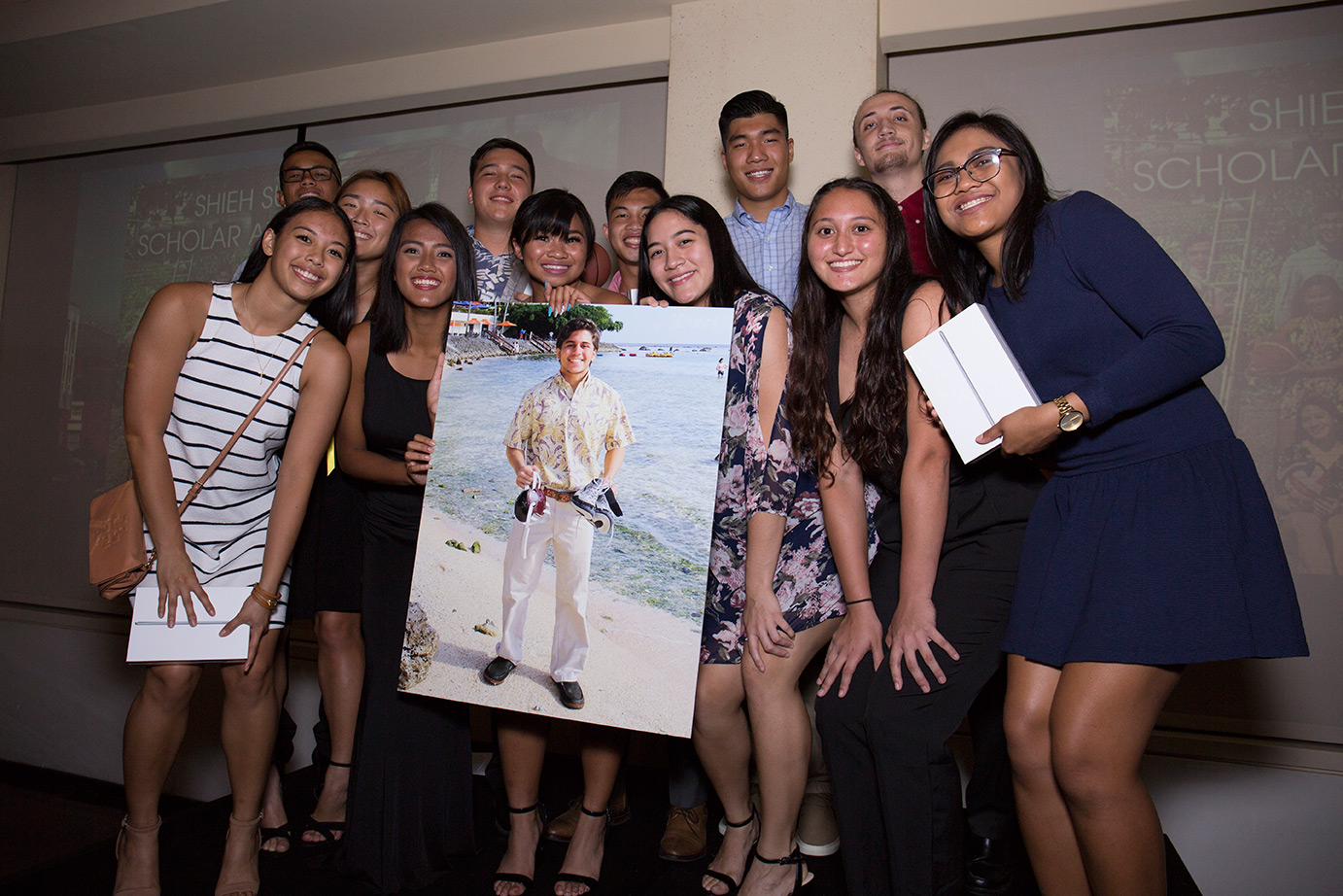 By Robert Balajadia
The 2017 Shieh Su Ying Scholar Athlete of the Year was awarded to Guam High Panther RJ Kranz and Okkodo Bulldog Shania Bulala. The 18th Annual event was held at the Hyatt, Al Dente Restaurant, making for a more intimate occasion.
After a heart warming set of videos from each of the finalists where they thanked their parents, families and coaches, the academic excellence of Kranz and Bulala, coupled with their sporting achievements, gave them the edge.
Dr. Shieh explained picking a winner was difficult given all the worthy candidates, which also included four 2017 Valedictorians.
[row][double_paragraph]Male Finalist
Leonard Calvo
Allen 'King' Kong
Sean Evans
RJ Kranz
Kobe Sotelo
Noah Duenas [/double_paragraph][double_paragraph] Female Finalists
Shania Bulala
Jeong Inn Park
Maurine Dela Paz
Joie Blas
Amaya Ada Vibar
Juliana Nelson
Adhara Balansay[/double_paragraph] [/row]
Male Scholar Athlete of the Year: RJ Kranz 
The son of a decorated wrestler in Neil Kranz, it was important for father and mother Amy to let RJ find his own way. The standard route would suggest RJ would end up a wrestler too, but basketball, cross-country and track and field would be the sports where RJ gravitated.
"This is essential in life. No one made me be a wrestler and I found my way, and we have some basketball players in the family but no one was telling [RJ] to play basketball. Tonight is just a culmination of something he's been chasing for years," said father Neil.
A boat load of AP classes, as well as being the Valedictorian, were more than enough to fill the lines in Kranz's application form for the Scholar Athlete of Year. But even still, hearing Dr. Shieh announcing his name was a surprise to the humble RJ.
"I was in shock. I didn't expect it because of the other great people here and this award could have gone to anybody. I'm very thankful for it and it's such a great feeling," said RJ on winning the award.
The key to Kranz's success was all about balance. The soon to be Yale Bulldog gave all the credit to the his parents in helping find a middle ground to uphold academics, athletics and all the fun being a teenager comes with.
"It's been a group effort and I couldn't have done it without my parents. Whether it be asking my dad to proof read an essay or ask my mom to take me to practice, they've been there for it all," said RJ.
Female Scholar Athlete of the Year: Shania Bulala
The 2016-17 year had already been big for Bulala after helping bring in the first ever girls basketball title to the Okkodo Bulldogs sports program while dominating the All-Island Track and Field events bringing in over five medals. Winning the Scholar Athlete of the Year was a most welcomed surprise.
"My heart was racing and I didn't know what to think. I told my parents that I was really nervous of the outcome today, but regardless I'm just grateful for everyone's support," said Shania.
Emotions ran high at the Bulala table, but Shania managed to hold it all in.
"This award is going to help me build my future. I'm slowly trying to pull away from my parents financially so this is really going to help me and I'm truly grateful for it."
Father Larry and mom Maryann provided all the backbone support, but they acknowledge the job that Shania's coaches have played in her success.
"We were very proud of her, but we have to give so much respect to the coaches. They guided her and she worked so hard to get here. Our goal was to accomplish everything we could since she was a senior," said father Larry.
Bulala will be attending UOG in her quest to become a teacher. The natural born leader was inspired through coaching where she developed a passion for working with the youth.
"Coaching youth basketball for the past four years made me enjoy when kids learn from you and understand what you teach them. Watching kids progress satisfies me and I want to contribute to society. I have to give credit to my teacher Ms. Luzano, who told me it's not about the money but it's about passion," said Shania.
Community Service Award
FD's Leonard Calvo, who joined the event via FaceTime while in Japan, was awarded the Male Community Service Award while Academy Cougar volleyball star Joie Blas was awarded the Female Community Service Award.
Calvo will attend ND while Blas will be staying put to attend UOG with intent to join the Peace Corps.
PHOTO GALLERY BROUGHT TO YOU BY:

QUICK HITS
3rd place: Big ups to the Para Todu Rugby Club for finishing 3rd out of 16 teams in the Manila 10's Rugby Tournament today. Biba Guam Rugby!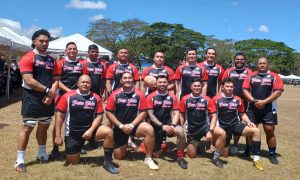 ——————————————
Guam MTB National Championship: Edward Oingerang and Jennifer Camacho are your 2023 MTB national champions. Oingerang finished the course in 1:13:24 while Camacho won her second straight title in 54:08.