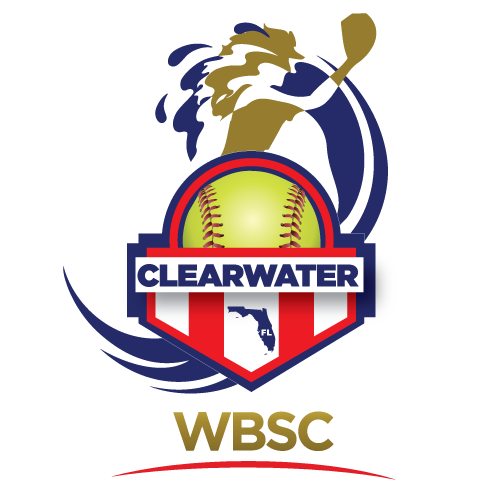 By Patrick Lujan
Call it fate or call it coincidence.
But on the world stage, two offspring of Guam women faced off against each other – representing different countries.
Bubba Nickles is no stranger to the big lights from the west coast: 2016 National High School Player of the Year, UCLA Bruins freshman star, Team USA starter (Bubba Nickles).
Seana Mora has taken a quieter path to the world championships from the east coast: high school all-star in Florida, starting pitcher at Jacksonville University and now a member of the Puerto Rico National Team through her father Sean's heritage.
During the opening playoff round of the 2017 Jr. Women's Softball World Championship in Clearwater, Florida, the two descendants from the island of Guam faced one another.
Trailing 3-0 against the powerhouse USA team, Puerto Rico went to Mora in relief in the fourth. It was 4-0 by the time Bubba stepped to the plate with two outs. She had already hit a double in the first inning and she was sizzling hot in pool play, leading the tournament in home runs and RBI.
Nickles grounded out to second.
"I threw it really outside when she grounded out," Mora said. "You could tell by how it came off the bat it wasn't solid contact but my defense still had to make the play."
Nickles would get a hint of redemption in the sixth with a RBI single up the middle that pulled Mora from the game.
"She hit a drop ball that didn't drop and I left it too much in the zone," said Mora.
"To be completely honest, I didn't even realize she was pitching until after the game," Nickles said. "I always focus on controlling myself rather than seeing who is pitching. I've never noticed who's pitching in my at bats because I only focus on hitting the ball hard.  She's a good pitcher though. She held her own."
Puerto Rico would give up four runs in the sixth before eventually losing 8-3. It was the closest any team has come to beating Team USA in the tournament.
Next up for USA (#2 in the world) is the top ranked team from Japan while P.R. will face China.
MEETING AFTER THE GAME
After the game, the stateside Chamoritas met up for the very first time.
"I went to look for her after the game and mentioned us two taking a picture for (GSPN) and she was like 'oh yeah! wait you were the pitcher? oh my god! that's why you looked familiar' and then we talked about how both of our moms lived in Guam for a while and then I got to meet her mom as well," Seana said. "It was pretty cool playing against her knowing she's Guamanian. I haven't gotten the chance to meet a lot of Chamorros in the states, much more less get to play against them."
"It's exciting to be able to meet someone who has similar ties as me from softball," Bubba added.
"It's always exciting to see Guamanians connect," said Teana's mother Tina Mora, who was the JFK cheerleading captain from 1991-93. "You never forget where you're from."
"Very cool," described Natalie Nickles, Bubba's momma. "How awesome it would be to see Guam have its own team that plays here at this level, beyond the PGF Platinum tournament, that would be incredible too."
It was the first encounter and hopefully not the last. And though they have other countries placed along their chests, Guam has a piece of their hearts.

Foody's Fun Facts
Favorites From Year 2
COMING SOON …
WENDY'S ALL-STAR BASKETBALL
Friday, June 18
FIBA Asia Cup Qualifiers
June 18: Hong Kong vs. Guam
UFC Fights
June 20: Roque Martinez vs. Josh Parisian
July 25: Trevin Jones vs. Tony Kelley
QUICK HITS
After a star-studded collegiate career at UCLA, Bubba Nickles turns her focus on the Tokyo Olympics with Team USA after the Bruins were eliminated in the College World Series.
Nickles endured a broken arm on April 7 and worked her way back into the Bruins lineup for the WCWS. She will go down as one of UCLA's best softball players in its storied history.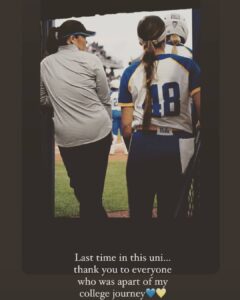 ——————————————————–
Nine years as Portland Trail Blazers head coach, Terry Stotts and the team mutually part ways.