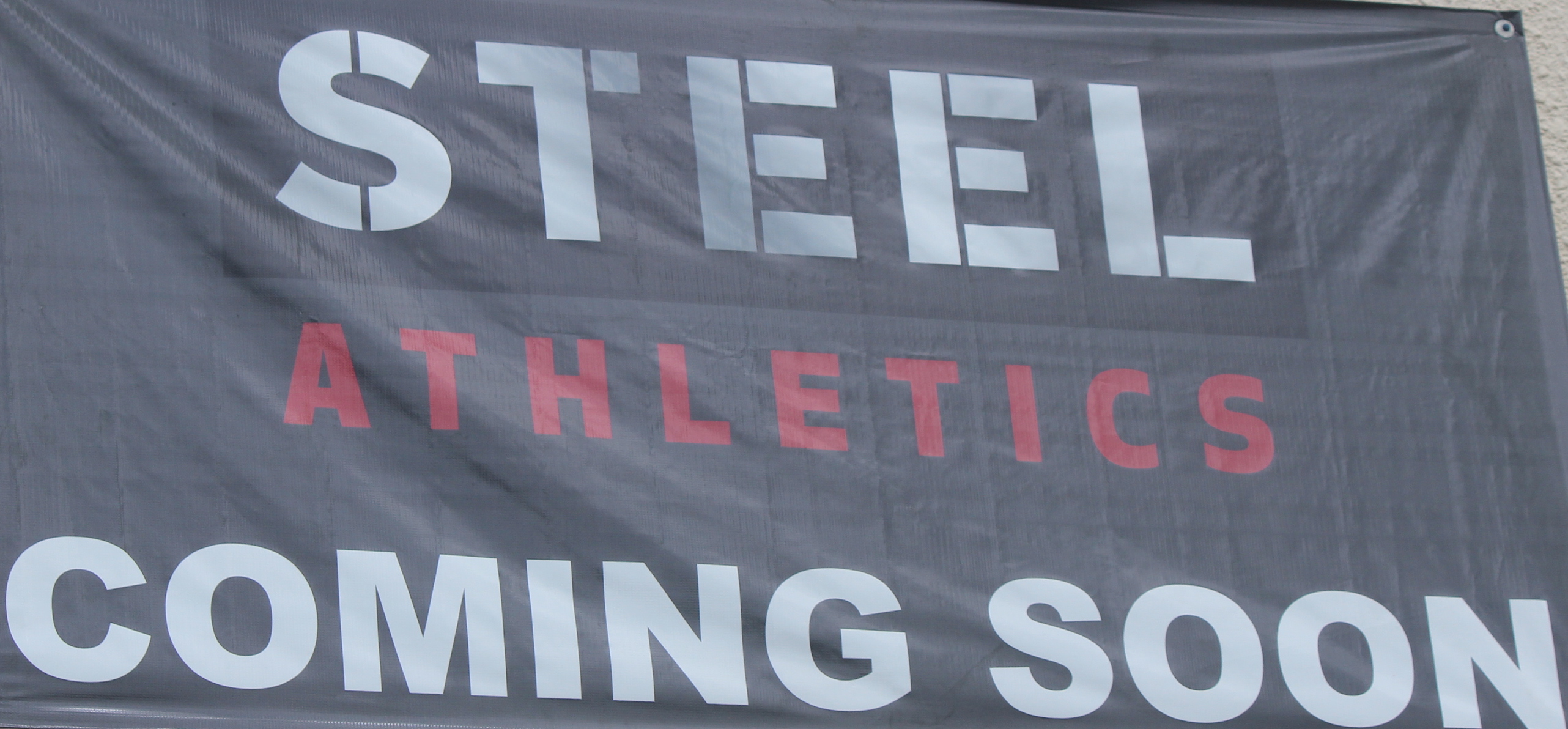 By Robert Balajadia
It's not a bird and not a plane, but it is Guam's newest place to train like a mixed martial arts fighter.
MMA standout 'Superman' J.J. Ambrose had officially relocated to Guam last year and his newest venture is Steel Athletics, a gym located right across the Greyhound Park in Tamuning.
What was the inspiration behind Steel Athletics? High quality MMA training on Guam, eliminating the need to seek off-island training.
"I wanted to bring functional fitness to Guam. It's so beautiful here, why would you want to go train somewhere else? I've seen what the best gyms have to offer around the world. Weighing out the pros and cons, I eliminated most of the issues I had with gyms personally. I'm not all about looks, I'm more about performance. In the ring, no one cares if you have a six-pack or not," stated Ambrose on beginning inspirations behind Steel Athletics.
The name Steel Athletics, of course, ties in with Ambrose's MMA nickname while avoiding any copyright issues from DC.
"I would've loved to have called it 'Super Hero Gym' or 'Superman's Gym', but this goes hand-in-hand. It was actually my wife's idea and it worked out really well," said Ambrose.
The gym features two mats along with a full-sized MMA ring. Numerous kettle-bells, medicine balls, bike stations and a near 20-foot long workout rig that stands near the entrance to the gym.
Not only for MMA fighters, but Steel Athletics offers MMA style training without the fighter repercussions.
"You don't have to get hit in the face in order to be in good shape, so I'm offering the same training for every 'average Joe' out there as well as elite training for athletes. MMA athletes are some of the most conditioned athletes in the world," added Ambrose on the name of his gym.
Extending Spike 22
The gym's location is close enough to Spike 22 which played a big part in the set up process. Ambrose, who trains at Spike, wanted to assist his fellow MMA practitioners with updated equipment and a roof to train under any circumstances.
"The weights were rusted, the mats were ripped and when it rained it was difficult to fully train. Spike 22 will always be Melchor's, but Steel Athletics has Spike 22 within it. It's been getting eaten up on Social Media in anticipation for its release," said Ambrose.
Steel Athletics has been well received by the Spike 22 community, as well as positive reception from the island.
The gym will have a soft opening on February 8th with a grand opening set for later in March.
PHOTO GALLERY BROUGHT TO YOU BY:

QUICK HITS
The Okkodo Bulldogs secured third place at the Far East Division I Girls' Basketball Tournament in Camp Humphreys, South Korea. Jasmine Samson and Haley Cabrera were named All-Tournament selections in recognition of their hard work on the court. Vaysia Blas won the 3-point shooting contest. The Bulldogs played nine games in three days with a squad of eight:
Erin Moldez
Jasmine Samson
Haley Cabrera
Sharm Tauiwei
Hanna Meinik
Jordyn Zacarias
Jordin Hernandez
Vaysia Blas