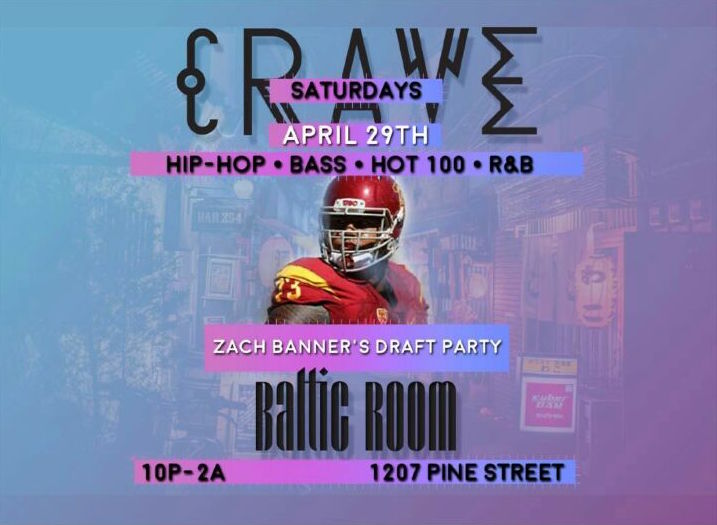 By Michael Cruz
It has been a long time coming. Growing up, I could never identify with a NFL player of Chamorro blood.  Chamorros are the 3rd largest population of Pacific Island Americans based off of 2010 Census:
1. Native Hawaiians-527,077
2. Samoans-184,440
3. Chamorro-148,220
4. Tongan-57,183
5. Fijian- 32,304.
The movie "In Football We Trust" came up with an interactive chart showing the various Pacific Islander Nations representing the NFL past and present (Guam is not mentioned).
http://www.pbs.org/independentlens/in-football-we-trust-polynesian-pipeline/
The first time I read of a cited Chamorro football player in the NFL was in 1994. I'm sort of a sports historian and I would read old sports articles in the PDN at UOG. I came across a 1977 article claiming Steve Rivera of the San Francisco 49ers was Chamorro. The only source I have via internet from a Cal sports Blog. A reader saying he was Guamanian in the comments.
http://tightwad-hill.blogspot.com/2006/11/50-greatest-golden-bears-31-steve.html
I learned just this year via face book that former OU running back Mossis Madu is part Chamorro. His mother Ellen Garcia is from the village of San Antonio, Saipan and she confirmed with me via face book messenger. His biological father is African. Madu was an undrafted free agent and played with the Bucs and Jets from 2011-2013. He is currently playing in the Canadian Football League for the Ottawa Redbacks and owns his own clothing line.
https://www.cfl.ca/players/mossis-madu-jr/158448/
Enter Zach Banner; he has been on the Chamorro sports radar since 2013. We have followed him through his hip surgery, his return as a starter, his epic rose bowl. He sports the Guam Flag as much as any of our local athletes. Leading up to the draft we saw him play in the senior bowl, perform at the nfl combine, perform at USC Pro Day. We have seen him revamp his diet (cutting back on Chamorro food) and slimming down from 380 lbs plus to 350 lbs. I like many other Chamorros anticipate who he will be selected by this draft weekend.
Great audio link with Zach, Vanessa Banner (his Chamorro mom from Sukola Family), Ron Banner (Dad). This is a must listen via sound cloud.
https://www.si.com/nfl/2017/04/13/zach-banner-weight-loss-nfl-draft-usc
Banner will be in Tacoma, Washington during the draft and is expected to go between the 3rd and 5th rounds.

Foody's 5 Fun Facts
ND Royals Volleyball Setter Gabrielle Piper
DID U KNOW?
Guam National Track & Field sprinter and St. John's Cross Country/Track Star Madison Packbier is the daughter of former Track Star Tara Steffy granddaughter of GNOC's Bob Steffy.
COMING SOON …
– Marianas Open Aug. 31
– FIFA: Guam vs. Maldives Sept. 5
– Submit VI on Sept. 6
QUICK HITS
Former JFK All-Island lineman Christopher Parker transfers to De Anza College in Cupertino, CA. De Anza finished last season 10-1 and won the American Conference Championship Bowl. Good luck Chris!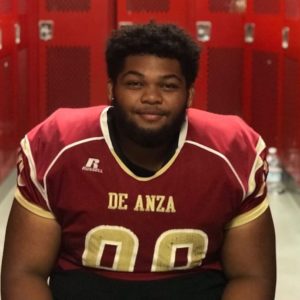 —————————————————-
Die-hard Rams fan Kenny Artero is in Hawaii to catch his beloved team play the Cowboys at Aloha Stadium in a preseason NFL game. Artero got a chance to meet Hall of Fame running back and Rams legend Eric Dickerson.