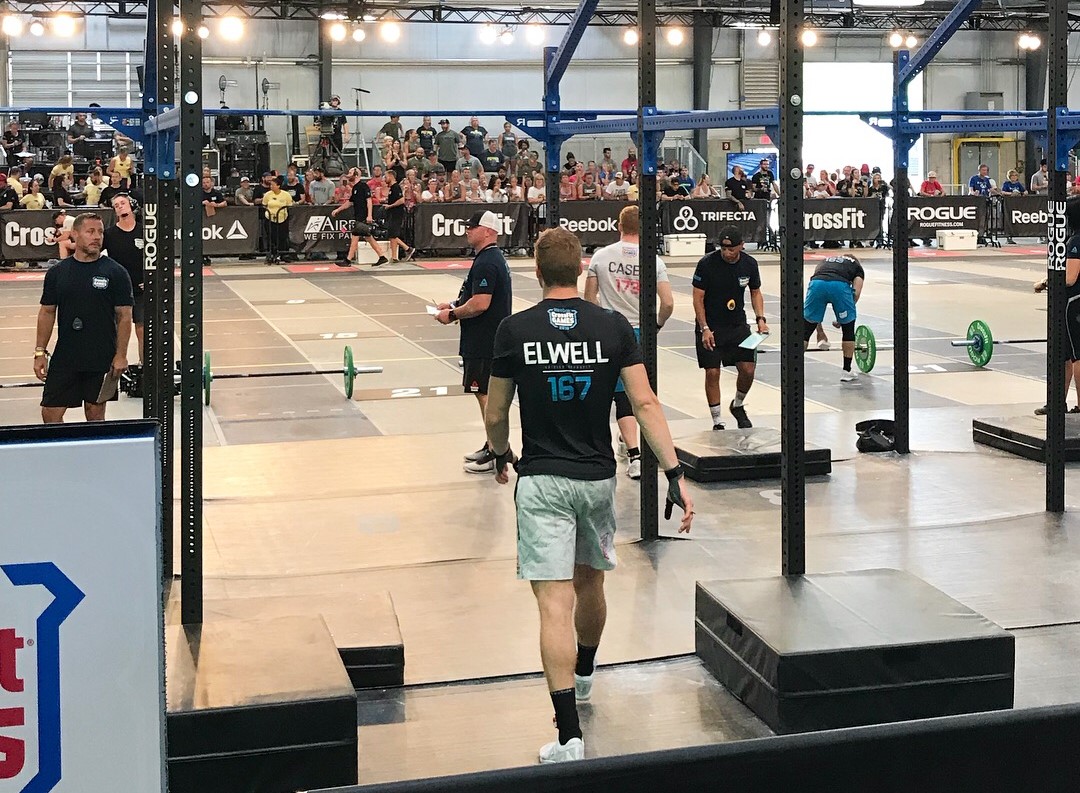 By Patrick Lujan
A day after finishing top five in the world in the 2018 CrossFit Games men's 16-17 division, GSPN caught up with Ethan Elwell fresh off his impressive performance in Wisconsin.
1) How did it feel to be the only athlete walking out with the Guam flag on your shoulders?
– When I walked out onto the coliseum floor, I was shocked with all the people watching and how loud it was.  It was a good feeling even though I was the only one representing Guam/Asia region.
2) This being your first time to compete in the big Games, how nervous were you at the beginning of the week and did the nervousness ever subside?
– I was never really nervous because I felt ready and prepared and I love competing. Towards the end, I felt some pressure from myself to podium and do my best.
3) With the competition being four days long, explain your mental preparation going into the Games?
– I did some visualization leading up to each event. Especially the weightlifting events because it was more technical and needed to make sure I hit all the proper points of the lift.
4) Day 1 and you're sitting near the top. That had to be a good feeling for you.
– It was a good feeling… though, I knew it was just the first day. So, I wanted to be realistic.
5) Day 2 and you're still in the hunt…what were your thoughts halfway through?
– I felt good and that I really had a shot at making the top 3.
6) Then your back injury. Explain the circumstance and how it affected your approach to the Games thereafter.
– Back injury was morning of Day 2, Event 3 (first workout of Day 2). I sprained the back/rib area so it made it painful to take deep breaths and lift my arms up past my shoulders. I was cleared to compete but the location of the injury would make it painful. We had to warm up earlier, and it made warming up painful. The only thing that I thought about was I need to fight through the pain.
7) Knowing you're nursing an injury going into the final day, how did your game plan change heading into Day 4?
– I just thought that two more workouts that I need to push through and fight the pain. Then I'm done.
8) You have to be ecstatic for finishing top five in the world. Has that set in yet?
I'm not that happy with it, I wanted to do top 3. But, knowing I still am 5th fittest teen in the world with an injury on Day 2, I think that's cool.
9) How about your body? Has it recovered yet?
– LOL… No. My legs are shot… sooo tired. My abs are so sore and my back is hurting just to sit up. It was a long four days of competition.
10) How are you going to celebrate now?
– I ate a bunch of junk food. Bags of chips, lucky charms, ice cream and sour patch.

QUICK HITS
The Guam Smokin' Hot women's softball team captured first place in the Asia Cup Softball Championships 2023 in Bangkok, Thailand.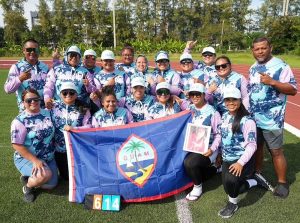 ——————————————————-
Roque Martinez gets the unanimous decision win Saturday night in his debut fight in South Korea's Black Combat promotions.
The 37-year-old controlled the tempo all three rounds and bloodied his opponent with some 3rd round ground and pound.