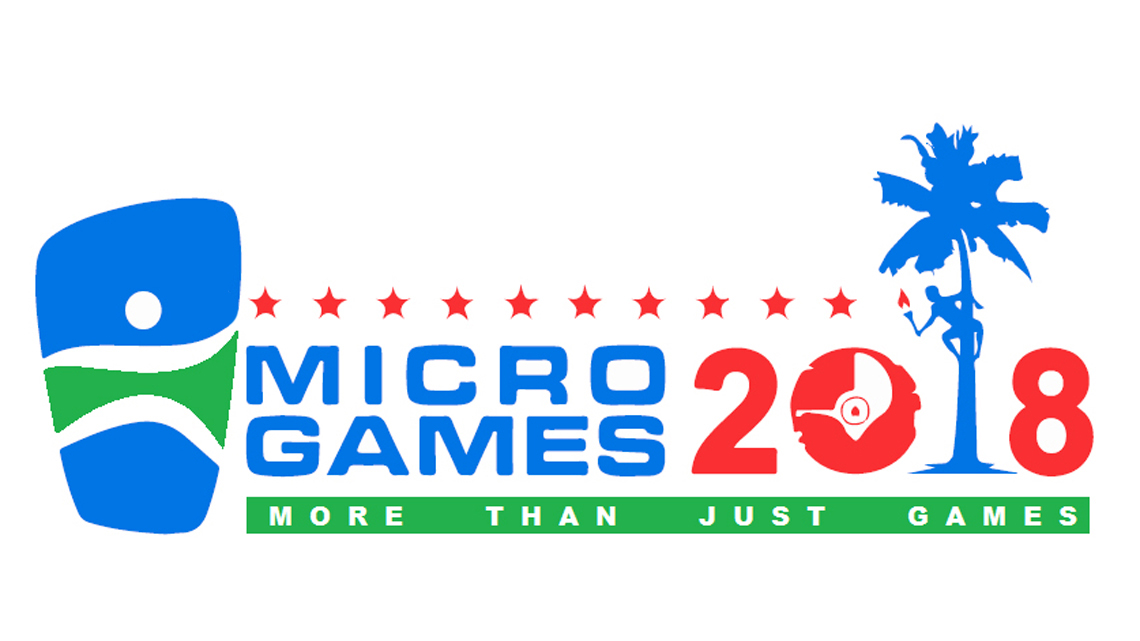 By Robert Balajadia
The 2018 Micronesian Games was awarded to Yap during the selection process immediately following all the action from the 2014 Micro Games in Pohnpei. The tiny island that is only 38 1/2 sq miles total with only 7,000 residents (11,000 if you add the Yap citizens who live in neighboring islands) will be welcoming the rest of Micronesia's athletes for the duration of the games that is set to run from July 14-27 in Colonia, the only town in Yap.
So far, Guam has nine total teams committed to travel to Yap to compete: Athletics, Baseball, Basketball, Beach Volleyball, Va'a Canoe, Wrestling, Weightlifting, Spearfishing and Volleyball.
Of the nine sports, Guam will be defending gold medals in Baseball, Men's and Women's Basketball, Men's and Women's Volleyball and Spearfishing.
Team Guam is scheduled to stay in the SDA School, which will serve as what's known as the 'Athletes Village', one of the three school campuses that will house the 1376 athletes and coaches from 10 participating entities, with provided transportation to the sports complex where all the games will be held. Athletes and coaches staying at the other two schools will be required to use ten public buses that will have fixed schedules throughout the day and evening.
The real difficulties of these games is the amount of space the island provides, which is a precautionary tale for those hoping to travel to Yap this summer just to watch. Housing and transportation outside of what GNOC has set up for Team Guam will be scarce, to say the least.
However, the Organizing Committee has invited residents with spare rooms or houses to rent them to visitors and is compiling a list of available private housing.
Arriving, staying and traversing through Yap
There are only two turn-around flights to Yap from Guam per week on United Airlines, and they only fly out late at night on Saturday/Sunday and Tuesday/Wednesday. The same number of flights connect from Yap and Palau.
Yap's Micro Games marketing consultant Joyce McClure shared that all 135 of Yap's hotel rooms have already been booked as well as all vehicles for rent. Even with the pending addition of a small cruise ship from the Philippines coming in, all 146 rooms on board will be filling up due to a long waiting list of visitors.
Since all the vehicles are booked, those hoping to travel around the island may need to resort to the ten school buses, which will be riding from the North to South on a fixed schedule throughout the day and evening. The Organizing Committee is asking residents with extra cars and vans if they would like to rent to step forward.
McClure also stated that residents with flat bed trucks would also be accustomed to taking visitors to and from the games complex on the off-chance they are passing that way. Limited taxi service during the games will also likely be difficult to rely on given the volume of visitors, but it is still an option.
McClure stated that finding food might also be challenging for visitors with only seven restaurants in Colonia, which will undoubtedly be busy.
"Please be patient when ordering and waiting for your food to be served. YCA is the largest food and general merchandise market on the island with Blue Lagoon, ACE's and other smaller shops both in and outside Colonia offering pre-packaged foods and local produce such as bananas, coconuts, etc," stated McClure via an email conversation.
Other challenges
Yap is set to welcome a new fiber optic cable by the end of June, which will increase speed and capacity dramatically compare to the current state of limited and low internet capabilities via satellite. In the event the new cables isn't installed, FSM TeleCom has made a deal with Palau's TeleCom company to loan Yap unused bandwidth via satellite that will allow streaming and higher speed access for the duration of the games.
The US dollar is the common currency in Yap. Only two ATM's currently exist in Colonia, and one of them being a Bank of Guam ATM located on the North side of the lagoon. Yap is a cash-based society and few business accept credit or debit cards.
Team Guam Chef de Mission Joey Miranda understands the obstacles ahead, but is optimistic about the experiences Team Guam is set to have.
"The Games will test our delegation's ability to adapt to the environment. I believe a lesson we may learn is how to appreciate what we sometimes take for granted in life. We will need to be very creative during the two weeks in Yap to keep our delegation occupied. I believe our athletes will be able to overcome any inconvenience and understand what their purpose and priorities are. Yap is a beautiful island with wonderful people and a rich culture. We intend to share the wonderful experience with them," said Miranda.
Common Yap courtesy
McClure also shared very important information for those visiting Yap:
Women must cover their thighs with a skirt or knee-length shorts; short shorts are not acceptable in public.
When entering a village or walking on one of the ancient stone paths, break a leaf or small twig off a bush and carry it with you as a sign that you are walking through the area in peace.
All but 2% of the land is privately owned out to the reef. You must ask permission of the chief or landowner before entering a village or private property. There are only a few beaches in Yap. They are privately owned and must not be accessed without the owner's permission. If you want to go snorkeling or diving, go with one of the dive businesses for the best experience. You can find more information on the YVB website.
The Yapese are very protective of the environment. One of the first things visitors notice is how clean and well-maintained the island is. Help keep the island clean by putting your trash and recyclable cans and plastic bottles in the proper trash containers.

QUICK HITS
Guam MTB National Championship: Edward Oingerang and Jennifer Camacho are your 2023 MTB national champions. Oingerang finished the course in 1:13:24 while Camacho won her second straight title in 54:08.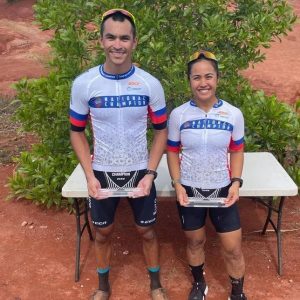 ——————————————
Kobe Miyashita, with St. John's coach Arvin Flores, was named the 2023 IIAAG Middle School Boys Volleyball MVP!